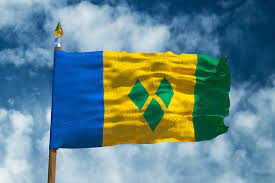 Governor Albert Bryan Jr. shared a letter on Friday with Prime Minister Ralph Gonsalves of St. Vincent and the Grenadines offering support and assistance to the people of the islands after a volcano eruption Friday forced more than 16,000 people to evacuate St. Vincent.
"On behalf of the people of the U.S. Virgin Islands, I want to express our concern and support to the people of St. Vincent and the Grenadines as your islands face a tremendous challenge of seismic and volcanic fury," Gov. Bryan wrote. "Our thoughts and prayers are with you and our more than 110,000 brothers and sisters in the region."
"The United States Virgin Islands stands ready to assist the White House in its humanitarian efforts," Bryan said.