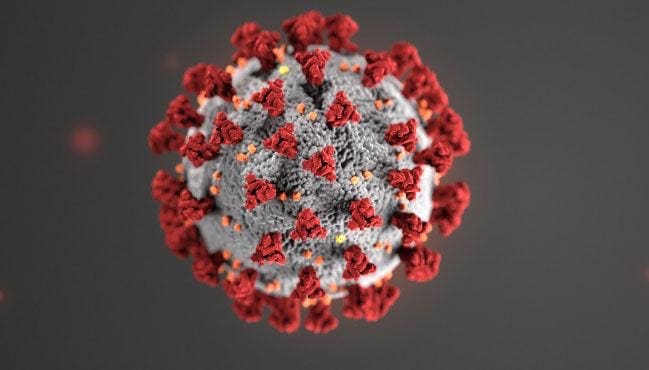 Beaches will close early, mass gatherings will be reduced and other restrictions will be tightened under an executive order issued Friday by acting Gov. Tregenza A. Roach.
The order, which will take effect Aug. 13, included several restrictions that Gov. Albert Bryan Jr. was reportedly considering before he left the territory for meetings in Puerto Rico.
According to a news release issued by Government House Friday, restrictions in Roach's order (Supplemental COVID19 Executive Order) include:
– Beaches will go back to closing at 4 p.m. on weekends and holidays;
– The limit on mass gatherings is reduced from 100 persons to a maximum of 50 persons and the Virgin Islands Department of Health may approve events up to 100 persons if they are all vaccinated. (ALL gatherings or events of less than 50 persons still need approval from the Department of Health.)
– The Positive Antibody test will no longer be an option for the travel portal, and persons arriving to the territory will need to show proof of vaccination received in the USVI or provide a negative PCR or antigen test taken within 5 days of their date of travel. (The news release noted that travelers arriving from the British Virgin Islands are required to present test results taken within two days of their arrival.)
Bryan has repeatedly said: "The best and fastest way to stifle this current outbreak affecting unvaccinated Virgin Islanders is for all the residents of the territory to get vaccinated, but I will do whatever it takes, within the confines of the law, to protect the health and well-being of the Virgin Islands public."
Acting as governor in Bryan's absence, Roach also said that virtual learning will remain in effect in the schools until at least Sept. 7, and that he is considering further measures, such as paring down the number of Government of the Virgin Islands offices that will remain open and mandating automatic one-month closure of establishments found to be non-compliant with COVID protocols.
As of Friday, the Virgin Islands Health Department is tracking more than 325 active cases of COVID-19 in the territory; there have been 40 fatalities attributed to the virus; and 29 people are hospitalized for COVID, with 4 of 18 patients on a ventilator at Luis Hospital on St. Croix and 4 of 11 patients on a ventilator at Schneider Regional Medical Center on St. Thomas.
Health Department officials have pointed out that of the 40 COVID-19 fatalities in the U.S. Virgin Islands, zero U.S. Virgin Islanders who were vaccinated have died from COVID-19, and there have been zero USVI fatalities or hospitalizations due to reactions to the vaccine.
The current COVID-19 case numbers were enough to land the U.S. Virgin Islands on the Centers for Disease Control's list of high-risk destinations to avoid.
"As the data clearly shows, both here and across the United States, this second wave of infections and deaths is almost exclusively affecting people who aren't vaccinated and the only way to stop this rampant spread of COVID is for those people to get shots," Bryan said.
Earlier this week Bryan was reportedly preparing to impose new restrictions in the battle against rising COVID-19 cases, but a vaccine mandate is unlikely to be among them, Government House said Friday.
"As for a vaccine mandate, Gov. Bryan is still strongly urging Virgin Islanders and government employees to get vaccinated and to follow the health guidance. But the governor will do whatever it takes, within the confines of the law, to protect the health and well-being of the Virgin Islands public," Government House Communications Director Richard Motta said Friday in an email response to questions.
"The governor is more inclined at the moment to further incentivize getting vaccinated than issuing a mandate," Motta added.
Closures show disease's path
Because government employees are not required to share their health information with their employer, it is difficult to accurately compile data on how many of the territory's public servants are among the vaccinated, Motta said.
However, there have been numerous shutdowns of V.I. government offices and services due to COVID-19 infections and exposures in recent weeks as the highly contagious Delta variant of the virus spreads throughout the territory.
For example, school will now start on Aug. 13 instead of Aug. 9 for some Julius E. Sprauve students on St. John after a COVID-19 exposure on campus halted the distribution of laptops and MiFi devices on Thursday, the Education Department announced. Additionally, all St. John VITRAN service was suspended on Thursday, and fixed route service was to cease Friday on St. Thomas until further notice, the Public Works Department announced on Thursday.
"Both closures will allow the department to test drivers for COVID-19. Once the department is notified of results, another notice will be distributed advising of service resumption dates," Public Works said in a press release.
On Wednesday, Public Works and the Department of Licensing and Consumer Affairs both closed their St. Thomas offices for deep cleaning and sanitization.
The list of government office closures in the last month alone has included Human Services, the V.I. Supreme Court, the Bureau of Motor Vehicles, the Lieutenant Governor's Office, the Department of Planning and Natural Resources, the Department of Justice, the Health Department, the Emile Henderson Fire Station on St. Croix, the Agriculture Department on St. Croix, the V.I. Lottery Office, and the Office of Management and Budget.
Outside of government, Cost-U-Less on St. Thomas closed its doors on Sunday until further notice due to COVID-19 infections in its employees, and Oriental Bank announced on Thursday that its Altona branch on St. Thomas will be closed until further notice after an employee tested positive for the virus.