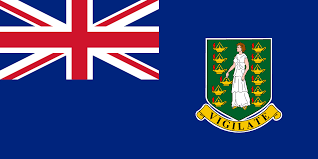 A British Virgin Islands firm specializing in complex financial transactions and regulatory compliance was fined $120,000 Sept. 18 for failing to meet rules combating money laundering, according to regulators.
The British Virgin Islands Financial Services Commission found TMF (B.V.I) Ltd. failed to perform enhanced customer due diligence and other rules of the 2008 Anti-Money Laundering Terrorist Financing Code of Practice law.
It's the stiffest monetary penalty the commission has leveled in recent years. In January, ILS Fiduciary (BVI) Limited was fined $35,000 and Intertrust Corporate Services (BVI) Limited was fined $30,000 in March. Three firms had their licenses revoked. Four financial services firms were fined in 2022, with the highest fine being $55,000.
The commission issued no administrative penalties between December 2017 and January 2022, according to its website, which did not explain the gap. In September 2020, then-BVI Premier Andrew Fahie begrudgingly renewed compliance with international compliance standards for financial transparency.
"While it is a noble objective to seek the prosecution of terrorists, tax evaders and money launderers, the net that will be cast by the model of publicly accessible registers, as is being presently proposed, is disproportionate since it can be used to breach the rights of the law-abiding and tax-paying individuals who are far greater in number than the targeted law-breakers. The innocent could also be deprived of their safety and enjoyment of their legitimate property as they and their families could be exposed, through the publicly accessible registers, to their personal information being easily accessible by persons with ill intent such as kidnappers," Fahie told the House Assembly.
Fahie suggested allowing public access to companies' ownership status was dangerous and should require a warrant.
"There is need for concern that publicly accessible registers could be of more use to the prurient and ill-intentioned than those we seek to assist, and in the BVI we do not believe that outsourcing supervision of corporate ownership to the public is a sustainable or legitimate policy," he said. "These pose significantly less risk to the financial services industry while satisfying the objectives of law enforcement to identify and prosecute terrorists, tax evaders and money launderers, while not disproportionately infringing on the rights of the innocent and law-abiding. It is the BVI's submission that such models are worth exploring in the meantime."
Fahie and former Ports Authority Managing Director Oleanvine Pickering Maynard allegedly bragged to undercover U.S. federal informants about using the BVI's opaque financial services industry to hide proceeds from illegal acts. Pickering Maynard, who pleaded guilty in June to cocaine smuggling conspiracy charges in Miami, allegedly bragged of a well-oiled operation setting up shell companies to launder money.
Pickering Maynard and her son, Kadeem Maynard, accepted plea offerings that saved them potential decades in prison. They're scheduled to be sentenced in November. Fahie has maintained his innocence and is scheduled for trial in early 2024.
Investigators from London launched their Commission of Inquiry a year before the return to Financial Services enforcement actions. Although the inquiry report did not list the regulator as an area of concern, it did find myriad areas of potential corruption among public institutions and officials.