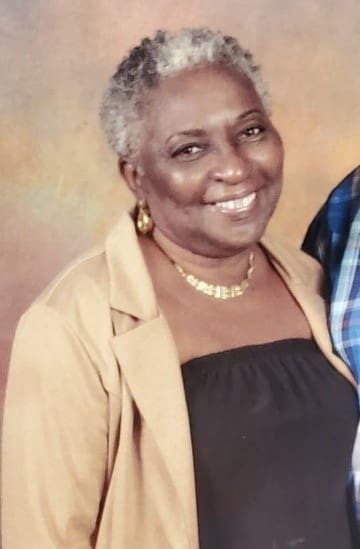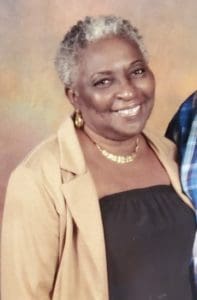 Camilla Ursula Richards of Catherine's Rest died on Oct. 14. She was 70 years old.
She was preceded in death by her mother, Thelma Creese; father, Charles R. Creese; son, Kareem Cornwall; sisters: Enez Tyson and Pamela Alston Creese; brother, Kenneth H. Creese; and brother-in-law, Wayne Thomas.
She is survived by her spouse: Delroy Richards Sr.; daughter, Delia Richards; sons: Nigel Cornwall, Samer Cornwall, Dwayne Richards and Delroy Richards Jr. (stepson); grandchildren: Delca Dubois, Breanna Magras, Ameenah Magras and Shyne Cornwall; sister, Angela E. Wells, nieces: Wendy Tyson, Carla Creese, Tanisha Parker and Laura Tyson; and nephews: Jeremy Wells, Michael Wells, Anthony Wells, Leroy Tyson Jr. and Kevin Creese.
She is also survived by godchildren: J'nisha Derweer, J'Lisa Derweer and Johnny Derweer; sisters-in-law: Gloria Euzebe, Joyce Messer-Fontenelle and Claudia Creese; brothers-in-law: Kenneth Williams and George Lewis; and special friends: Leanor Safe Derweer, Hilary Robinson, Elaine Canton, Nellrine Tabb, Jucinth Stanley, Martha Jn Pierre, Kathleen Matthews, Ardron and Maureen DuBois, Althea, Richards, Avion James, Bria James, Lydia and Arlett.
Other surviving friends include Francisca Larsan, Kenneth Mapp, Blondelle Lawrence, Lenora Williams, Norman Rogiers, Jessica Didier, Hazel Soto, Juan Bravo and family, Inez Lang and family, Gibson family, Continuum Care family, Hansen family, DuBois family, Friends of the Virgin Islands Police Department, Lynch family, Henderson family, Menders family, Trinidad family and the Golden Rock Pharmacy family; as well as other relatives and friends too numerous to mention.
A viewing will take place at 10 a.m. followed by a funeral service at 10:30 a.m. on Wednesday, Oct. 27, at Holy Cross Catholic Church. Interment will be at Kingshill Cemetery.
Due to the COVID-19 pandemic and public health regulations, all attendees must wear a mask and adhere to social distancing guidelines.