This is the first of four stories on developments around the Caneel Bay Resort, which has been closed since Hurricane Irma struck the territory in September 2017.
More than 150 former employees of the Caneel Bay Resort took the opportunity to meet directly with the resort's owner June 12, the first time they had spoken to him since Hurricane Irma inflicted severe damage on St. John's iconic luxury hotel.
The storm essentially shut down the resort that employed more than 400 people during peak tourist season.
Gary Engle, CEO and chairman of Stoneleigh Capital LLC, the parent company of CBI Acquisitions, which owns Caneel Bay, led the meeting with employees, according to Wendy Bailey, director of Human Resources.
"He wanted to hear their questions. He wanted to assure them that Caneel Bay was still present, what the next step will be, and what it means to support the bill."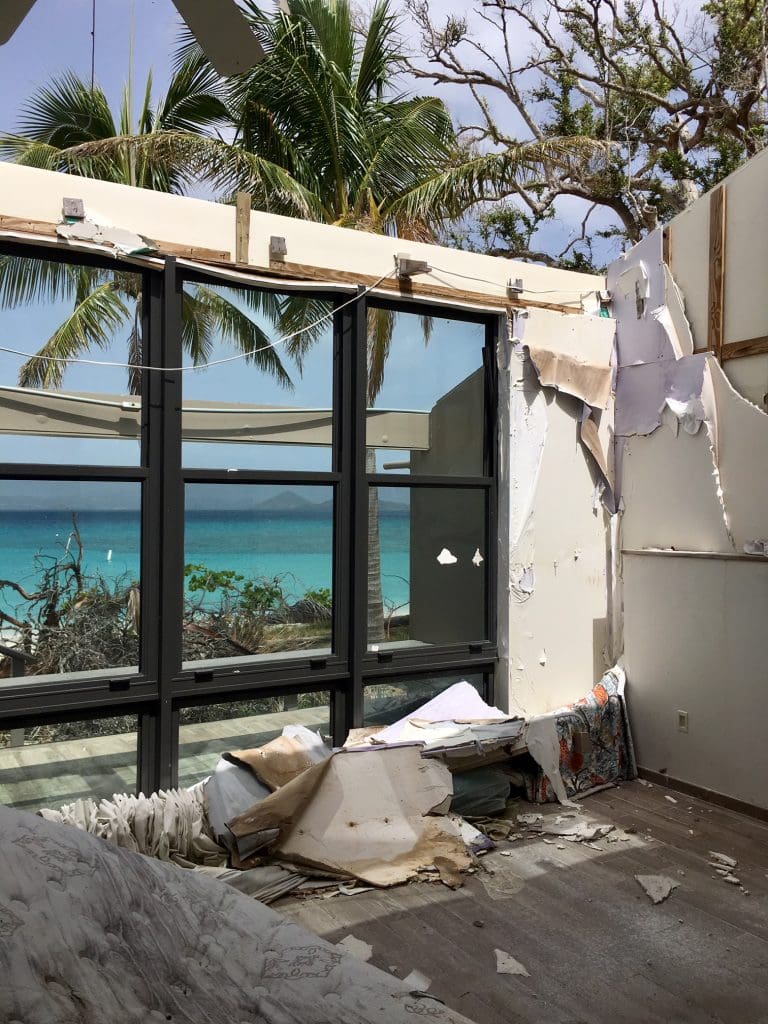 The bill she referred to is proposed federal legislation that, if passed by Congress, will allow CBI to continue to maintain control of the property for 60 years beginning in 2023, when their present agreement expires. The resort, built by Laurance Rockefeller in 1956 when he helped establish the Virgin Islands National Park, sits on 170 acres of land within the park's boundaries and is subject to strict development guidelines by the National Park Service.
The bill, HR 4731, was proposed in December by Virgin Islands Delegate to Congress Stacey Plaskett. Its purpose is to assure that CBIA will have control of the property long enough to recoup the estimated $100 million company officials say they need to invest to rebuild the storm-damaged property. (See Related Links, below.)
The meeting gave employees their first chance to see the destruction wrought by the storm which wiped out beach-front rooms along Caneel and Scott bays and severely damaged other facilities, including two restaurants. Many of the employees were surprised that the damage far exceeded that of 1995's Hurricane Marilyn, which led to the closing of the resort for 14 months, according to Bailey.
If HR 4731 passes, Engle said he is ready to move forward with plans to rebuild and get "a segment of the resort, including all the common areas, open within 18 months." He said it would take three years or more to completely rebuild the 150 to 170 units that are being planned.
"On Tuesday was the first time [Gary Engle] met with us," said a woman who had worked as a server for more than 30 years. "He said everyone who was laid off would be rehired, but I'm not going back."
"It's a long time to wait," said a woman who had worked in housekeeping at the resort for 14 years.
The women received severance pay last fall when the resort did not reopen after the storm. They said most employees received checks amounting to between $4,000 and $5,000. Bailey said employees' severance pay was calculated at the rate of one week's paycheck for every year of work, for a total payout of $1.2 million.
Patrick Kidd, Caneel's director of sales and marketing, said he started a fund on the website You Caring to collect donations for Caneel's employees after being asked by former guests how they could help after the storm. The fund amassed $400,000 which was distributed in October.
"Many of our guests were very generous," he said.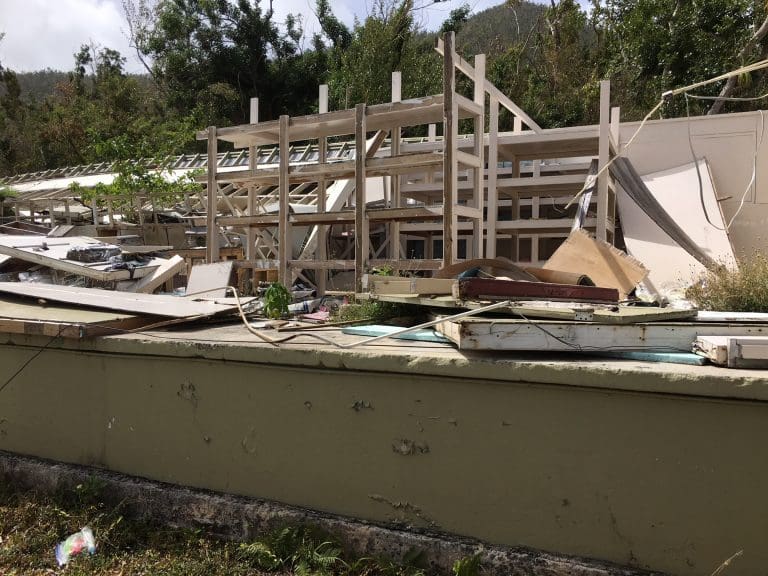 But employees expressed dissatisfaction that they had lost all their accrued sick leave and vacation pay, as well as any funds that remained in a defunct retirement system.
Bailey said the resort had closed its retirement system in 2006 and switched in 2007 to a 401K plan with an employer match of up to 2 percent. Most employees who qualified under the old plan had already retired and had received their funds; fewer than a dozen employees – those who had been covered by the plan and were still working when Irma hit – lost their retirement money, she said.
The two women said that other workers expressed their intention to return to work if Caneel opens. "[Engle] did say he was sorry that they didn't take care of their workers," said the housekeeper, who struggled after the hurricane to rebuild and refurnish her home. She said she was given furniture donated by the Westin Resort.
Bailey acknowledged that some employees bore hard feelings.
"We let them down," she said. "We learned through this process. We had some obstacles, like phone lines being down. We had Human Resources [personnel] on the ground on St. Thomas and St. John to assist our employees. We'll do better next time."
"We tried to leverage what we had here for the immediate recovery," said Engle. "We missed helping our employees, and that was a mistake."
Caneel did assist in the immediate recovery effort by giving out gas, ice and water, and providing housing without cost for immediate responders. It later rented out the between 30 and 40 rooms that were still intact to employees of FEMA, the NPS, and BBC, the company that assisted WAPA in rebuilding the downed power lines. It has offered space to All Hands and Hearts and converted some of its employees housing units for FEMA's Direct Lease Housing program.
Part 2: Caneel Officials Meet with Business Community
Shared content for Virgin Islands Source and St. John Tradewinds.