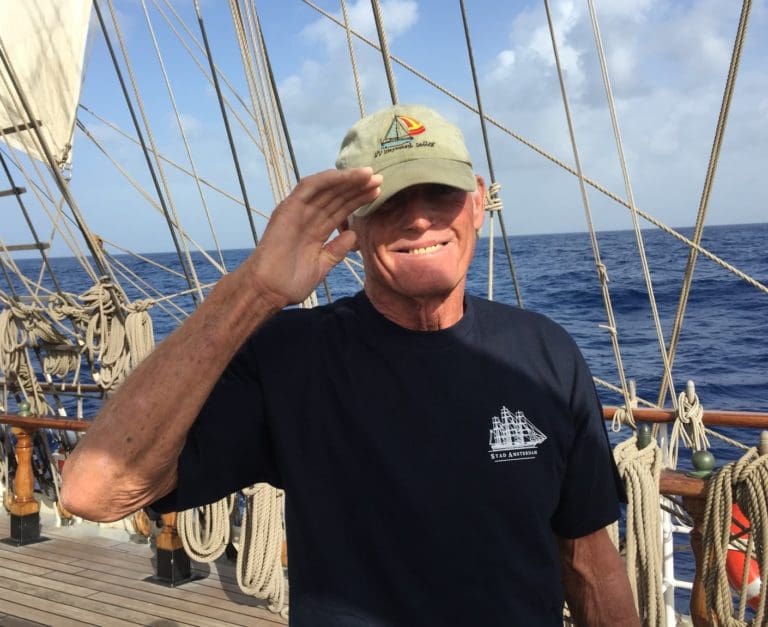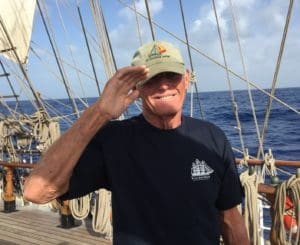 Capt. Philip George Chalker, age 82, passed Sept. 17, in a hospice home in Atlanta. He was born Dec. 9, 1938, in Lansing, Mich., to George and Margaret (Walker) Chalker, the youngest of three children.
He is survived by his sisters: Marlene Paul and Sally Smith; his life partner, Allison Smith; step-daughter, Angie "Sunshine" Smith; five grandchildren; and one great-granddaughter. He also leaves behind his island tribe and WSF (Wayward Sailor Family).
Between Phil's outgoing personality and insatiable drive for life, he was ever drawn to the water. His intrigue with diving began as a young man in Michigan where his entrepreneurial spirit could be found diving shipwrecks of Lake Michigan. Eventually Phil would buy a boat unseen and move to Florida where he would begin his charter business as a dive boat captain upon the Reef Roamer. He spent many years in Florida, 15 years in the Bahamas and even a few in Haiti.
Later he would trade engines for sails and transition to snorkel tours. During his last three decades of life, Capt. Phil could be found hosting St. John charter guests aboard the crisp little burgundy and white sailing vessel, the Wayward Sailor, with his shipmate, Tarn Hildreth, who worked alongside him for 18 years. He was a USCG-licensed charter captain for over 50 years.
Phil was a vivid storyteller and could often be found around town recounting the adventures of his younger years. When Phil wished one day that he could compile his memories into a book, a close friend began collecting his stories through recordings and interviews over a period of several years, eventually threading together a written narrative that would become the book of which he was very proud, "Adventures at Sea with Captain Phil Chalker."
Capt. Phil was still booking charters right up until his last year of life. When asked by friends when he might consider retiring, Phil would simply respond, "I don't want to retire until I get old." Phil never really did get old. He passed of complications from a neurological disorder caused by COVID-19.  His spirit is ever-present on St John, and his memory will live on in the hearts of many for years to come.
Due to government restrictions of gathering size, a private service of remembrance will be held and shared via social media. Donations may be made in Phil's memory to the St. John ACC (Animal Care Center), KATS (Kids and the Sea) or the Island Health and Wellness Center. Proceeds from the book will also go to benefit these three St. John non-profit organizations in his memory.