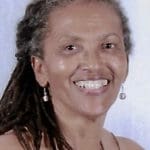 The Caribbean Genealogy Library will host Part II of "The Printing Press and Community Memory: Virgin Islands History, Culture, Socioeconomics and Politics Archived in the St. Thomas Graphics Collection" at 2 p.m., Saturday, Sept. 25.
Those who missed Part I of Ruby Simmonds Esannason, Ph.D., and Sen. Myron Jackson's two-part presentation on the printing press and community memory, can find it on the Caribbean Genealogy Library's YouTube channel. Watch Part I.
Part II of the presentation is scheduled for Sept. 25, and registration is required. Register Now for Part II
In the presentation, Jackson and Esannason will illustrate the importance of preserving the written and printed history that is so critically significant in the preservation of people's collective memory.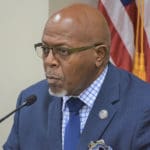 The presentation will highlight material from the St. Thomas Graphics Collection, a treasure trove of Virgin Islands history, culture and the identity of a people. It is a narrative of a local printing press that transformed a community's oral and written history and the efforts to preserve a collective memory.