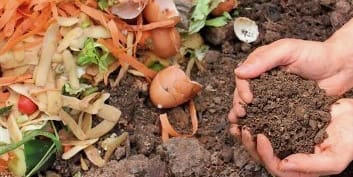 The Virgin Islands can create a more sustainable and healthier community by adopting practices being followed in other island communities around the world, according to a webinar hosted Wednesday by the Caribbean Green Technology Center.
It was the center's third webinar exploring sustainable living. Among the ideas discussed were recycling, composting, thrifting, and repairing and reusing. Presenters provided viewers with concepts that they have implemented in their own communities and suggested ways to utilize the ideas within the Virgin Islands community.
"We got everyone interested in the topic and now we have to really keep the ball moving so that we can keep moving forward and making progress," said Ariel Stolz, a research scientist for the Caribbean Green Technology Center on St. Thomas.
Island Green Living is an organization on St. John that repurposes building materials and promotes sustainable development presented information on its three sustainable development initiatives are: Aluminum can recycling, resource depot, and chipping programs.
[adrotate group="6"]
The aluminum can recycling program is operated mainly through volunteers who help process the cans for crushing.
"Residents and tourists on island drop off their cans, and we have a can crusher that we [use to] process the cans and stack them into bales. We've sent two loads of aluminum to our recycling partner, IFCO Recycling in Puerto Rico," said Kelly McKinney-Lawson, the executive director of the organization.
In addition, Island Green Living president Harith Wickrema said, "There is no carbon footprint created because it's a dead-heading barge, and they're taking it free for us because they're bringing containers from Puerto Rico and then they go empty. So it's a win-win. And we have sent close to 1 million cans I believe, so far,"
Island Green Living started its Resource Depot in 2013 as a way to reuse building supplies on the island. As a result, they have donated or inexpensively sold to the community more than 500,000 pounds of supplies to community members that would have otherwise been sent to the landfill. And its chipping program, which was started in 2020 from a grant by the Community Foundation of the Virgin Islands, serves as a way to crush vegetative debris brought to the Susannaberg Transfer Station and turn it into wood chips. The organization is working on using the byproduct to create a mulch for the community.
Another presenter, John Harder, is known as "The Dump Doctor." He is a zero-waste advocate and proponent of composting who lives in Kaua'i, Hawaii.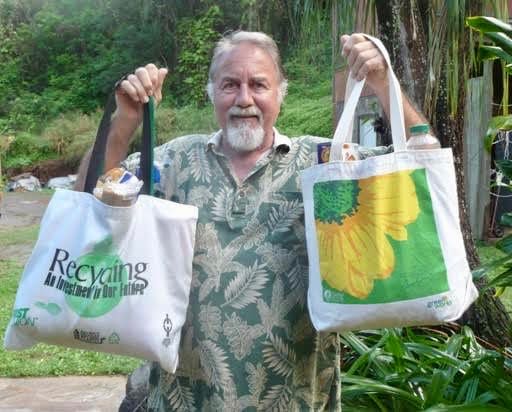 "On the solid-waste management side and on the environmental side it's getting the organics out of the landfill," said Harder. "The benefits of composting is a multitude of benefits. From the fact that we're getting the organics out of the landfill, not generating methane anymore, improving landfill operations, to the benefits of getting good nutrients back into the soil because many of our islands have pretty poor soils … a lot of those soils have bleached all the organics out because of their tropical nature," Harder said.
Harder said that on Kaua'i residents and haulers from hotels and resorts can drop off their organic waste at transfer stations. According to his presentation, to set up a 10-ton-per-day green-waste facility you need roughly four to five acres of level land, surface water controls, a commercial chipper, a small tractor, and simple screening equipment.
"We, through a couple simple projects … have achieved about a 75 percent diversion of our green waste and other landscape waste from the landfill," Harder said.
Clarkston Trott is the solid waste manager at the Ministry of Public Works on Bermuda. He spoke about the need for Bermuda to change its waste management routine because of the island's population and landfill capacity.
"Back in the early '90s we only had one landfill, which captured everything. And because of the size of our island, we couldn't continue to do that anymore. So we developed a comprehensive waste management plan. … We split all of our waste management systems up into five interdependent facilities. Bermuda is 20 square miles, 65,000 residents at the moment, probably somewhere around 650,000 visitors a year … we were pretty much forced to act because of our size and our population."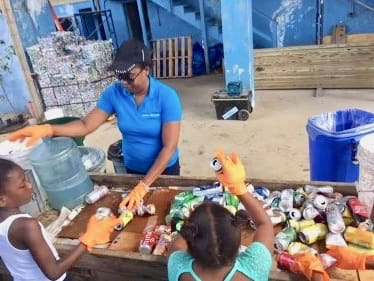 Each of Bermuda's five waste stations has its own individual setup to collect burnable waste, horticulture and organic waste, tag (packaging cardboard) and other recyclable waste, special and hazardous waste, or inert (metals, tires, fill, etc.) waste. Trott said 60,000 tons of waste is collected and burned and 50,000 tons of waste is collected and recycled each month.
Other presenters included Carolyn Forno, the assistant director of the Women's Coalition of St. Croix; Virgin Islands Conservation Society president Jason Budsan; John Wackman of Repair Café; Cynthia Andela, president of Andela Products, and Green VI's executive director, Charlotte McDevitt, who spoke about thrifting and consignment shops, recycling, repairing and reusing, glass crushing, research and advocacy, respectively.
On May 26 the Caribbean Green Technology Center, the Department of Planning and Natural Resources, Waste Management Authority and the U.S. Environmental Protection Agency will host another webinar, a community discussion on steps towards sustainability. Viewers can watch the webinar at the Caribbean Green Living Center's website. Past webinars are available to view on the center's YouTube channel.