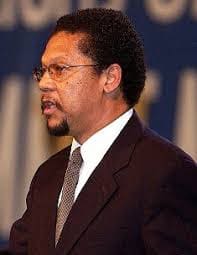 The St. John Historical Society will resume its monthly membership meetings on Nov. 23. Carlyle G. Corbin, Ph.D., will lead a discussion on the territory's political status and the implications for its position as an organized, but unincorporated, territory of the United States. Corbin will give information on the U.S. Virgin Islands' past five attempts at crafting a constitution, and he will compare how other territories have addressed the status issue.
Do we want a 6th convention? Should we have one? If not, what are the ramifications to the support we currently receive as a territory? What are our options? Join the meeting on Zoom at 7 p.m., Tuesday, Nov. 23, when the Historical Society explores the territory's current political status, the possibility of annexation with Puerto Rico and other discussions concerning choices for self-governance.
Corbin is an international advisor on governance; senior analyst at the global Dependency Governance Analytical Group; and the designer of the Self-Governance Indicators diagnostic tool. He coordinated the U.S. Virgin Islands external affairs program under five U.S.V.I.'s governors, and he represented the territorial government in various United Nations (UN) bodies and Caribbean organizations.
He was a member of the U.S. Virgin Islands Commission on Status and Federal Relations, and Secretary-General of the Inter-Virgin Islands Council between the United Kingdom and U.S. Virgin Islands. He has served as UN Expert on Governance, and as an advisor to various Caribbean and Pacific governments on political status evolution. He has been a visiting lecturer at the University of Guam where he introduced the Dependency Governance Studies academic curriculum and conducted that territory's first self-governance assessment.
He is the editor of a book on "Selected Addresses of Governor Alexander A. Farrelly" and the author of four books and numerous scholarly articles. He lectures globally on Dependency Governance Studies.
The St. John Historical Society is a membership-based, non-profit organization. Throughout the past 47 years, the society has been an authoritative source on St. John, meticulously documenting, preserving and sharing with the public the history of St. John. This has been achieved with the help of numerous professional historians, crafts people, artisans, musicians and educators who have brought this island's rich history to life. Through its collections, publications, media, educational programs, field trips, special events and more, the St. John Historical Society has been and continues to be the leading resource for discovering this very special island. The vitality and stability of the organization has been sustained and assured by a succession of very dedicated volunteer board members over the years.
Tuesday, November 23 at 7 p.m.
Zoom Meeting:  https://us02web.zoom.us/j/83714651439?pwd=ZWl0NnBTTmlFKzI2Z24wRUNhdW9QZz09
Meeting ID 837 1465 1439
Security Passcode: 045698
To pay dues for the 2022 season or to make a donation, go to the website at www.stjohnhistoricalsociety.org and enter your information on line, or send a check to P.O. Box 1256, St. John, VI 00831.