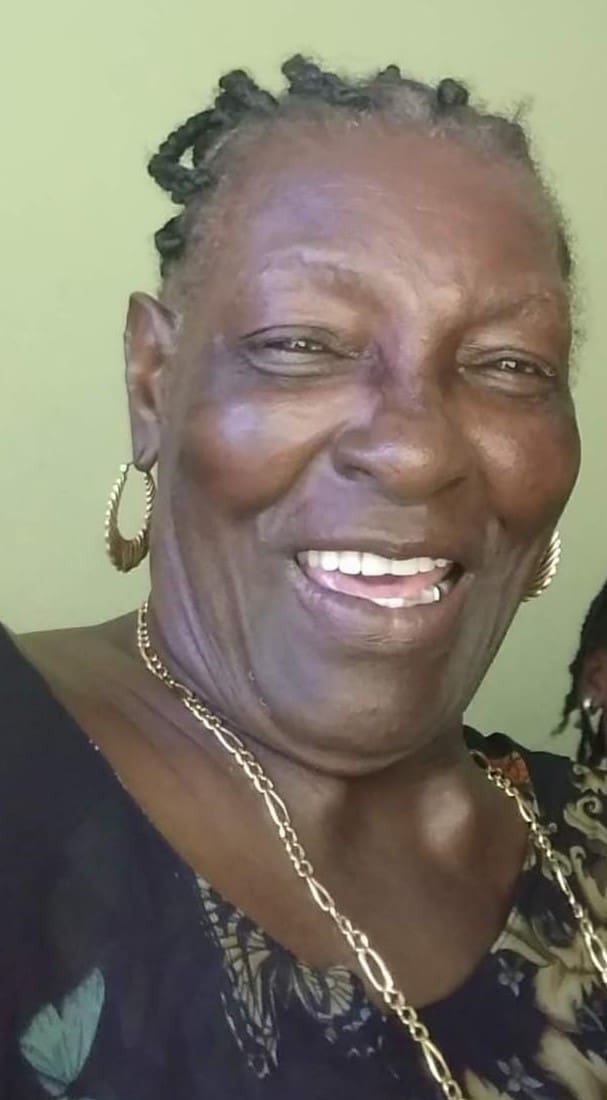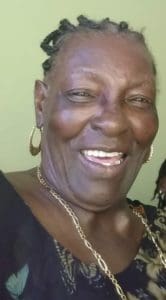 Carmen Liverpool, also known as "Cecel," has died. Sunrise March 16, 1939 – Sunset Jan. 26, 2022.
She was preceded in death by Yvoone Metor (mother), Lucien Metor (sister) and Marcel Metor (nephew).
She is survived by her husband, Roland Liverpool; children: Rudolph ("Rudy"), Steve ("Young"), Richard ("Lyrical Nut") and Richardson ("Snaggle") Liverpool; brother, Jean Harrison Metor (STJ); and sisters: Catherine "Oulet" John-Jules (London), Margaretha ("Pity") Joseph (STX), Helena Watt (STJ) and Magdalene ("Ato") Rocque (Dominica).
She is also survived by grandchildren: J'Kuan, Yamonte, T'Vonte, Samori, Samia, Tishana, Tjahree, Tiquana, Tjonee, Steve Jr., Nathan and Sonika Liverpool, and Uwimana Thomas; great-grandchildren: Kejon and Amari Liverpool; nephews: Danley ("Dub"), Jeff and Festus Watt, Dezy and Demie Joseph, and Hartley Metor; and nieces: Jessica and Vernelda Christmas, Shelia Watt and Josette Metor.
Other survivors include special nephew, Fabian John-Pierre; special nieces: Leann Angol, Jasmine and Ermine Birmingham; special adopted son, Stacey A. Krigger ("Banton"); special adopted daughters: Brenda M. Venzen-Labranche and Tammy Wrensford; special friends: Mr. and Mrs. Paul (Omni Jewelers) and Charlie and Abraham (Asfour Clothing Store); as well as nephews, nieces and friends too numerous to mention.
The first viewing will be held from 4-6 p.m., Friday, Feb. 25, at Turnbull's Funeral Home. The second viewing will be held at 9 a.m. followed by a funeral service at 10 a.m., Saturday, Feb. 26, at Emmanuel Baptist Church.