The timekeeping practices of a V.I. National Guard musician has hit some sour notes with authorities. Federal prosecutors are accusing the guardsman — who was also working with the Transportation Safety Administration on St. Croix — of submitting paperwork for military leave when he was not scheduled to report for duty.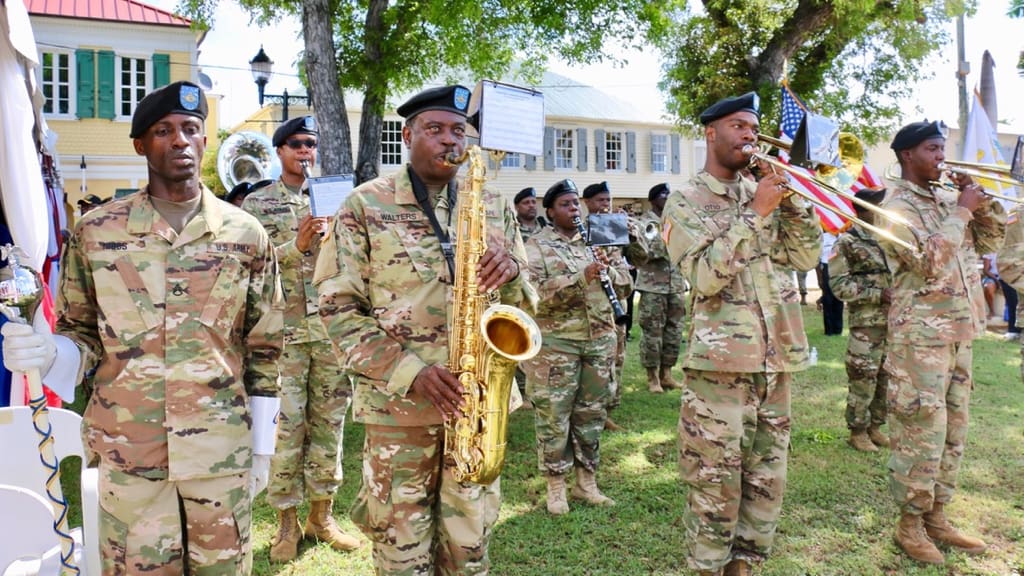 Guardsman Cleon Otto Jr. is also accused of collecting $1,162.20 in compensation from the TSA after filing payroll slips bearing the initials of another member of the V.I. National Guard. Otto is now charged with wire fraud and unlawful use of a means of identification.
According to court documents, the alleged activity took place between February 2018 and July 2021. A security officer at Henry E. Rolshen Airport alerted the TSA Investigations division about an apparent discrepancy in the defendant's personnel-related documents.
At the time, Otto was assigned to the 73rd Army Band, U.S. Army Guard. The investigator in the case identified six occasions within that time frame where falsified leave and payment requests were allegedly turned in by the defendant.
"During those periods, he submitted what appeared to be legitimate military duties of the VING by using the identity of R.D. to alter his duty orders and caused funds to be electronically wired into the defendant's bank account as military leave pay when in fact, he did not appear for military leave as none were authorized," said Assistant U.S. Attorney Everard Potter.
Court documents also say when Otto was confronted in April, he waived his right to remain silent and admitted altering his military leave documents.
Public Defender Matthew Campbell entered a not guilty plea on Otto's behalf at a June 15 arraignment hearing before U.S. Magistrate Ruth Miller. A trial date has been set for Aug. 1.