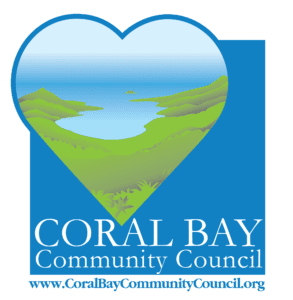 Coral Bay Community Council (CBCC), Resources for Community and People (RCAP Solutions), and the United States Virgin Islands (USVI) Department of Planning and Natural Resources (DPNR) will be hosting the 2023 Drinking Water Supply and Wastewater Professional Workshops.
The purpose of the workshops, along with the past workshops that began in 2015, is to continue this collaborative stakeholder network by gathering professionals in all fields of water and wastewater management to share the latest knowledge and identify issues and practical solutions in the USVI. Presentations will help inform folks about a variety of topics, such as water sources, water contaminants, treatment options for homes and communities, environmental hazards, public health concerns, best maintenance practices, and regulations.
The workshops will be held on July 26 and July 27 in-person in the DPNR Conference Room at Tutu Park Mall, St. Thomas; in the St. Croix DPNR Conference Room; and virtually through Microsoft Teams. All wastewater and drinking water systems professionals are welcome to attend. Advance registration is necessary via these links or individuals can call the CBCC office at 776-2099.
To attend the Wastewater Workshop, from 9 a.m.-4 p.m., Wednesday, July 26, register with this link: https://attendee.gototraining.com/r/5585732805058175491
To attend the Drinking Water Workshop from 9 a.m. to 4 p.m., Thursday, July 27, register with this link: https://attendee.gototraining.com/r/7887937530810004736
According to workshop organizers, "This is an opportunity for folks to gain a network of local professionals, understand more about their systems and the best operational and maintenance practices, and learn about current technological advances, regulations and research studies."
These workshops and past workshops are supported through grants to CBCC and Resources for Community and People Solutions from the United States Department of Agriculture (USDA) and the United States Environmental Protection Agency (USEPA).
The Coral Bay Community Council is a local 501(c)(3) nonprofit organization established in 2003 by volunteer residents with the purpose of acting as a community advocate, government liaison, and trusted information and research source. As a watershed management association, CBCC seeks to address threats to water quality in Coral Bay and the sub-watersheds that contribute to it.
For more information, contact Maya Craig at water@coralbaycommunitycouncil.org or call 776-2099.