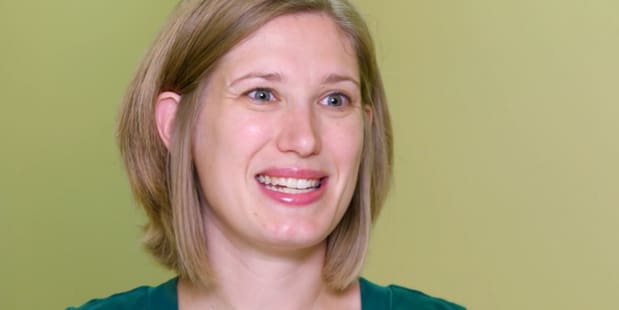 The danger of COVID-19 to a pregnant woman is far greater than any potential danger posed by the vaccines to battle the pandemic, according to a pediatrician from the Centers for Disease Control and Prevention who is visiting the territory.
Dr. Shana Godfred-Cato, who does research for the CDC, has been traveling to the territory since 2017 and has done response work for the Zika and COVID viruses. She shared some insight into COVID-19 vaccinations and the effect that vaccinations can have on community members, more particularly pregnant women, Monday during her most recent visit to the territory.
"We have been studying the COVID-19 vaccine in pregnant women since trials," Godfred-Cato said.
Some women received the vaccine before knowing they were pregnant and have been followed through their pregnancy and deliveries. Other women received the vaccine while it was under an emergency use authorization, either before becoming pregnant, during pregnancy, or in that postpartum period, "and all of the data so far has really shown us that this vaccine is safe," she said.
Godfred-Cato said that antibodies for the virus can be transferred to infants if a woman receives a vaccination while pregnant or nursing. She also said that pregnancy increases the risk of severe illness from the COVID-19 virus, with pregnant women having a higher risk of being hospitalized.
When asked about the risks associated with the COVID-19 vaccinations, however, Godfred-Cato said, "As in with most vaccines there can be fever, soreness at the site, muscle aches, being tired or fatigued, and so really those same symptoms that we see because of the immune response with other vaccines that we get through childhood with influenza, we see them with COVID-19."
"A small number of women who've received the Johnson and Johnson vaccine have developed blood clots; a small number of people who've developed myocarditis after an mRNA vaccine. But those numbers are very, very low. And the risk of COVID-19 during pregnancy is much higher than the potential or known risk of the vaccine. So we very strongly recommend women receive the vaccine if they're pregnant or thinking of becoming pregnant," the doctor said.
The virus has continued to mutate into new variants since the beginning of the pandemic, so Godfred-Cato endorses taking the vaccine. However, she said studies are still being conducted to see how the vaccine reacts to the Mu variant.
"The Delta variant is the most widespread variant at this time, so that's what we're really working on as we learn more about Mu," Godfred-Cato said.
According to the doctor, many women are still apprehensive about taking the vaccine. Many are concerned about infertility, metallic, and magnetic substances in the vaccines from information that has been passed around. The doctor said the information is simply not true.
"This mRNA technology that's used for the Pfizer and Moderna vaccine, that has been a technology that's been worked on for decades. It's not as new as people think, you just haven't heard about it as much. In the history of vaccines, the complications that we see occur really in about six to eight weeks after vaccination. The Johnson and Johnson vaccine is not an mRNA. The Johnson and Johnson vaccine is a viral vector vaccine, which is aligned with other vaccines that are given on a more regular basis," said Godfred-Cato.
"The mRNA vaccine is also used in Africa for Ebola, with good effect, and we're studying safety in pregnant women. It's highly recommended in pregnant women as well there. And it was also developed for SARS in China."
The doctor mentioned that vaccine approval will soon be attempted for children under the age of 12 and that booster shots will also be available for certain individuals.
"We have seen recently, Pfizer come out and say that they're seeing great safety data in vaccines for five- to 11-year-olds. So I think that's also a good sign that hopefully we'll have vaccines for children soon. And that data will be shared with the FDA, CDC, and others," said Godfred-Cato.
"The FDA is looking at authorizing booster shots, so a panel of experts on Friday endorsed booster shots for those 65 years and older. And people 16 and older who are at high risk of getting severe COVID."
Overall, Godfred-Cato urged community members to take precautions and preventative measures against the COVID-19 virus. While taking a vaccination is encouraged, Godfred-Cato said, "The best option, well the safest, is to prevent COVID-19 infection. So along with the vaccine, we're still recommending everyday preventative measures — masking, social distancing, washing hands, staying healthy. Those sorts of things."
Updates on COVID-19 are online at the CDC website.