Please join us with wine and appetizers for an evening of art and entertainment with a performance by St. John School of the Arts students on Friday, February 10, 2017 from 5:00 to 8:00pm at the Marketplace.
Chione Love, Kyrah Lima, Ella Crew, Jordyn Powell and Nathan Willis will perform an excerpt from THE SAME SKY created, produced and directed by Grammy Award winner Andrea Green. The students performed this musical in its entirety as part of our summer program which was partially funded through a grant by the ASCAP Foundation. SJSA faculty Dennison Blackett, Kristen Carmichael-Bowers and Alesia Georgiou have restaged this for the Boulon Gallery event.
A 12″x16″ oil painting with frame by Kimberly Boulon entitled, "Fry In July, Trunk Bay, St. John" valued at $1,850 and on view at the Gallery will be RAFFLED off at the end of the event. 100% of all ticket sales will benefit the St. John School of the Arts.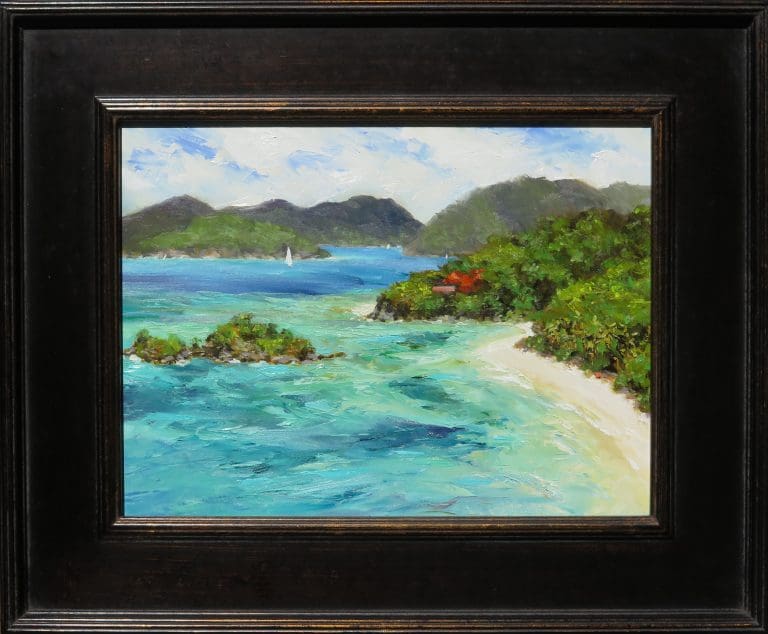 Raffle tickets are $10 each or six for $50 and they may be purchased ahead of time at the Gallery, Tuesday, Thursday, and Friday from 9:30am to 5:00pm. Tickets can also be purchased by calling 340-779-4322 or at the event. Raffle winners do not have to be present to win.
For more information, please contact Rafe or Kimberly Boulon at 340-693-8524 or by email at kimberlyboulonart@gmail.com, or at www.kimberlyboulon.com.