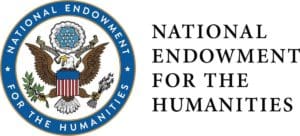 The Community Foundation of the Virgin Islands (CFVI) is offering $200,000 in humanities grants, with funding provided by the National Endowment for the Humanities (NEH) as part of the emergency and ongoing funding from the American Rescue Plan (ARP).
To meet this need, the NEH has distributed $51.6 million in funding to the 56 state and jurisdictional humanities councils and interim partners, which are the agency's first awards under the American Rescue Plan Act of 2021. These funds will support humanities organizations, programs and professionals at the local level, advancing economic recovery within a cultural sector devastated by the COVID-19 pandemic.
CFVI applied for and was awarded NEH funding that the foundation will subaward to eligible entities throughout the USVI to support humanities programming and activities, with priority going to humanities-focused organizations.
Grants of up to $20,000 are available to facilitate the recovery of humanities organizations and humanities programming from the COVID-19 pandemic, via humanities programs, projects and initiatives such as book festivals, literacy campaigns, speakers' bureaus, teacher development, cultural tourism, humanities publications, films, exhibitions, and projects that preserve and provide access to cultural and educational resources in the U.S. Virgin Islands.
In their applications, applicants must indicate how they have been adversely impacted by the pandemic consistent with the purposes of the American Rescue Plan.
Applications must be submitted by Sept. 30. For more information on grant requirements or to submit an application, visit www.cfvi.net
Applicants with additional questions are encouraged to contact Beth Nuttall at bethn@cfvi.net