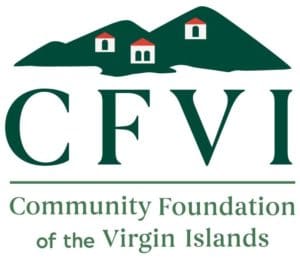 The Community Foundation of the Virgin Islands (CFVI), in partnership with the USVI Office of the Governor, is offering up to $1.5 million in Education Stabilization Fund (ESF) grants to educational agencies, institutions of higher education and other education-related entities in the St. Thomas-St. John District. The funding is being allocated to provide emergency assistance as a result of the COVID-19 pandemic.
CFVI was awarded the Education Stabilization Fund funding from the Office of the Governor to be sub-awarded in the district to the entities as part of the American Rescue Plan (ARP) Act of 2021. An education-related entity is defined as one that provides services that support preschool, elementary, secondary or higher education.
Funds will be awarded to carry out emergency educational services to students, provide childcare and early childhood education, give social and emotional support, and protect education-related jobs.
Of important note is the eligibility of non-profit and for-profit child-care centers to apply for grants. According to CFVI President Dee Baecher-Brown, "Since 2006, CFVI has acted as a facilitator of efforts to promote early childhood experiences in the territory that will positively impact our children's development, readiness for school and later life success. During these challenging times, wouldn't it be wonderful if our community was able to use this opportunity to improve the lives of our littlest residents by enhancing early care and education on our islands?"
Grants of up to $100,000 each are available to fund eligible entities. Proposals which are collaborative efforts of two or more entities may be considered for grants of up to $200,000. Funding is intended to support the efforts
to provide safer, in-person learning opportunities for students;
to support students' social, emotional, mental health and academic needs;
to address educational inequities exacerbated by the pandemic;
to address the academic impact of lost instructional time; and
to support technology infrastructure and professional development training to improve capacity and provide comprehensive distance education.
All applications will be reviewed by an evaluation committee composed of community members with experience and expertise in education and grantmaking. Applications must be submitted by 11:59 p.m. (AST) on Dec. 10 through the CFVI grant portal at www.cfvi.co/CFVIGrantsPortal.
For more information on grant requirements, eligibility, evaluation criteria and reporting, or to submit an application, visit www.cfvi.net.
Applicants with additional questions are encouraged to contact Davica Brathwaite, CFVI grants and programs manager, at davicab@cfvi.net.