Pictured above: The inside of one of St. John's newest stores, the St. John Experience Gallery, in Mongoose Junction. 
Photo courtesy of Amy Roberts.
As the Winter Season begins on St. John, it's time to take an overview of all the changes in the business community throughout the island.
Since the end of the summer, nearly two dozen restaurants and shops have opened, closed, or changed hands.   We at Tradewinds are doing our best to keep the list up to date, but chances are good that something new will have sprung up by the time you read this.
We're organizing this overview into several categories: restaurants, retail stores, watersports shops, and "other."  Here's the third installment.
[adrotate group="6"]
PART 3: CRUZ BAY SHOPPING
St. John has enjoyed a reputation for boutique shopping.  Tourists and locals have come to know the island as a place to buy unique crafts, works of art, and clothing that are often produced by local artists.
One new shop that epitomizes this trend is the St. John Experience Gallery located at the site of the former Fabric Mill in Mongoose Junction.  If the name sounds familiar to you, that's because the owners have also produced videos and  a popular phone app that has been advertising with decals placed just about everywhere, including the ferries.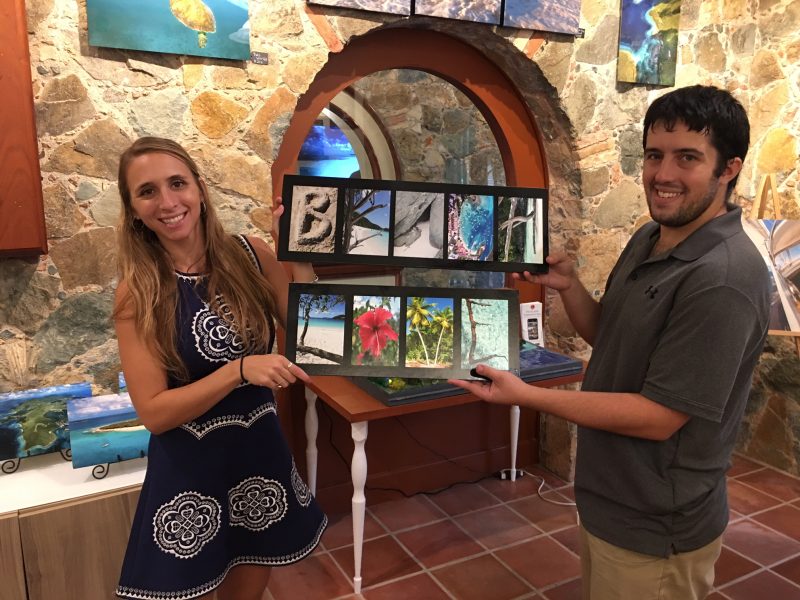 Owned by couple Jason Hubert and Jillian Grossman, the St. John Experience Gallery features original local photography by Jason and his father Scott.  The high resolution photos are mounted on a variety of media, including canvas, metal, and wood.  At the shop you can find a stunning triptych of a St. John scene printed on aluminum that could fill a wall.  "They glow in the light, they don't need framing, and they don't fade," said Jason.
Prices for items range from $22 to nearly $1,800, but most are in the $100 to $200 range.
The couple are familiar to many on St. John.  Jason, a lawyer by training, moved back to the island and teamed up with Jillian, who once taught at the Gifft Hill School and now teaches ballet and jazz dance to children at the St. John School of the Arts.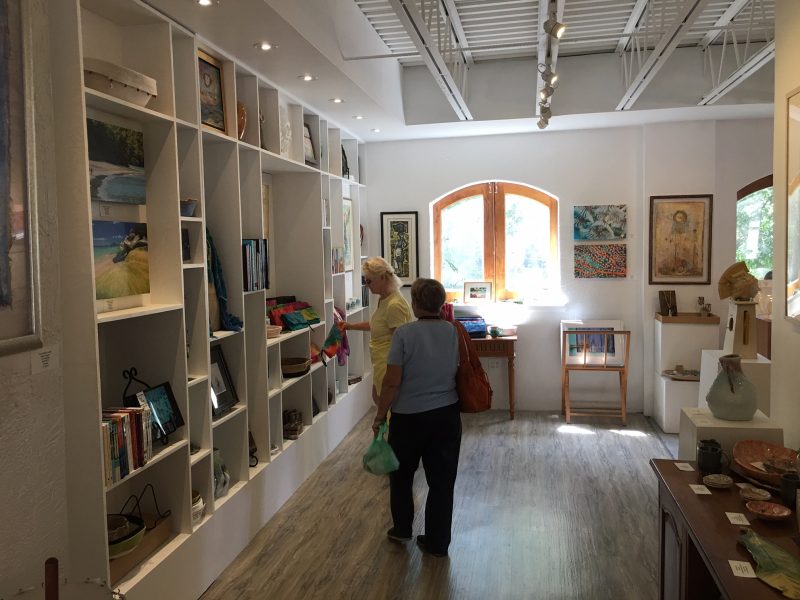 For completely unique local artwork, it's hard to beat Bajo el Sol, the gallery at Mongoose Junction that began as an artists' collective decades ago and is now owned by another young couple with deep roots in the territory.
David Knight Jr. and Priscilla Hintz Rivera Knight took over the gallery at the end of the summer and quietly went to work with St. Thomas artist/designer Jon Euwema to open up the floor plan.  Now they can convert the gallery into a comfortable venue for readings, performances and films by sliding away the moving walls and by pulling out the 40 chairs ingeniously stashed in a central storage cube.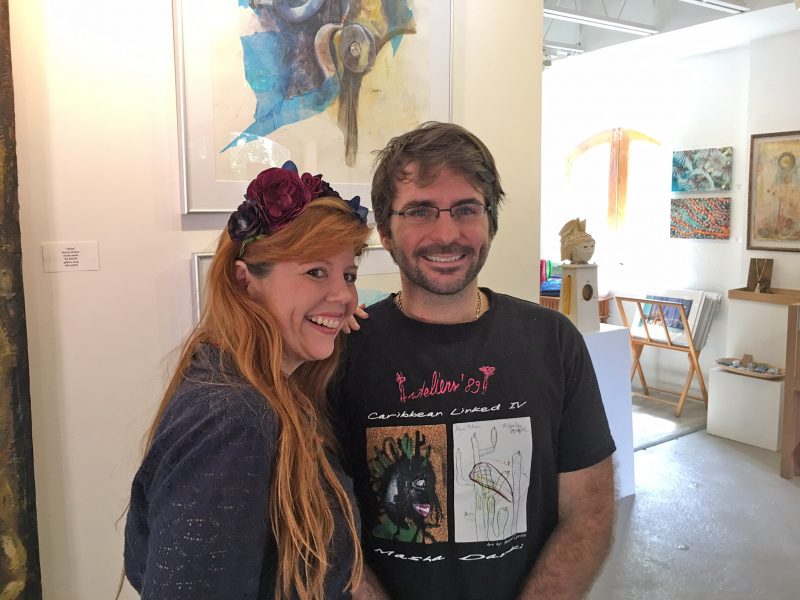 Knight and Hintz Rivera Knight both grew up in the islands and have been immersed in the art scene separately and together for years.  Several years ago they formed the Gri Gri Project, producing critical writing and arts-related events for projects in Cuba, Aruba, Puerto Rico, Barbados, the U.S. and of course, the Virgin Islands.
St. John artists who will be showing their work at the gallery include Janet Cook-Rutnik, Lisa Etre, Avelino Samuel, Livy Hitchcock, Karen Samuel, Aimee Trayser, Casey Giakas, Ayn Baldwin Riehl, Steve Simonsen, Lucy Portlock, Kimberly Nogueira, Lisa Quin, Larry Lipsky, and Gail Van de Bogart.  The lists of artists from St. Thomas and St. Croix are equally impressive.
Check the Calendar at Tradewinds for the most current listings of their art openings, films, and readings.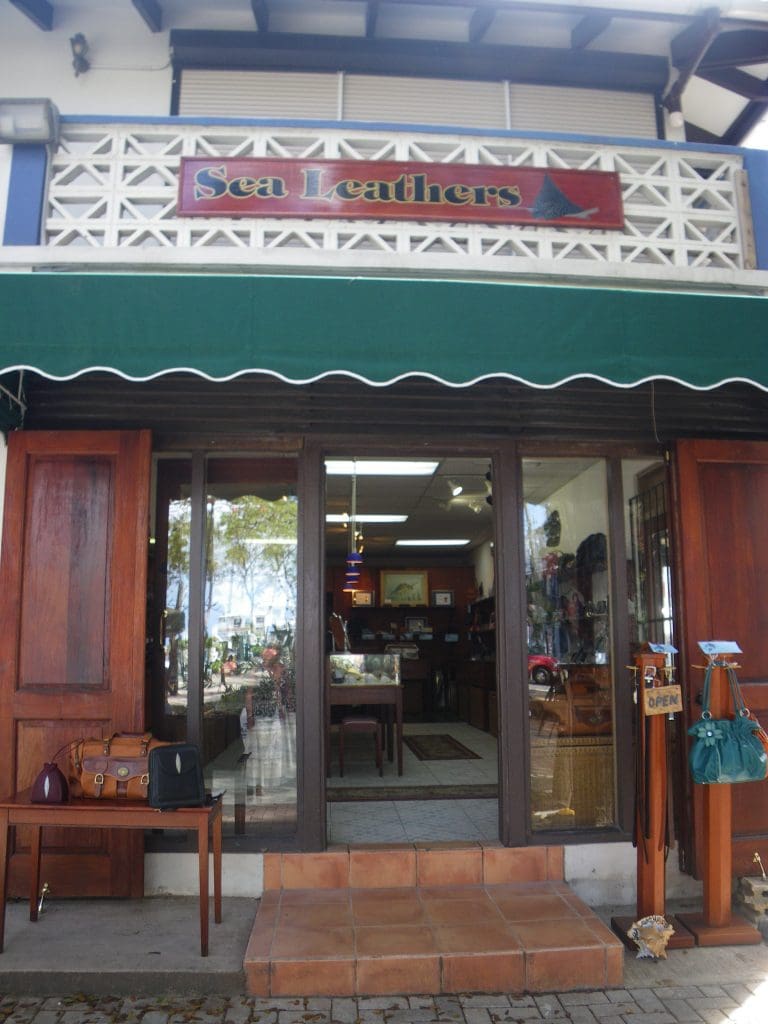 One store with unique products is closing this month after 11 years.  Chris Ball, the owner of Sea Leathers (located right on Frank Powell Park near The Landing) has decided to retire.  Sea Leathers has sold bags, wallets, and other items, mostly imported from Thailand, made from the skins of parrotfish, sharks, eel, stingray and alligators.
"I've got a lot of people who are disappointed, locals and tourists who come back every year,' said Ball, who has supervised the store from her homes in Tortola and Seattle.  "It's difficult to keep an eye on everything when I'm gone," she said.
Ball has made arrangements with the new store owner who will be taking over the lease to sell the sea leather products that remain.  The new owner is a St. John business woman who will happily reveal her identity when all of the paperwork has been finalized.
Another unexpected closing in recent months was that of Kro-gu, a popular jewelry shop in Wharfside Village.  The store has been closed since the sudden death of owner Peter Luterek last summer. The family is in the process of restructuring the business, according to his widow, Melissa Luterek, who operate Pilates Worx at the Lumberyard.
When First Bank closed its doors at its location across from Connections and moved to the Marketplace, there was much speculation about who or what would move into the former location in the property owned by the heirs of Myrah Keating Smith.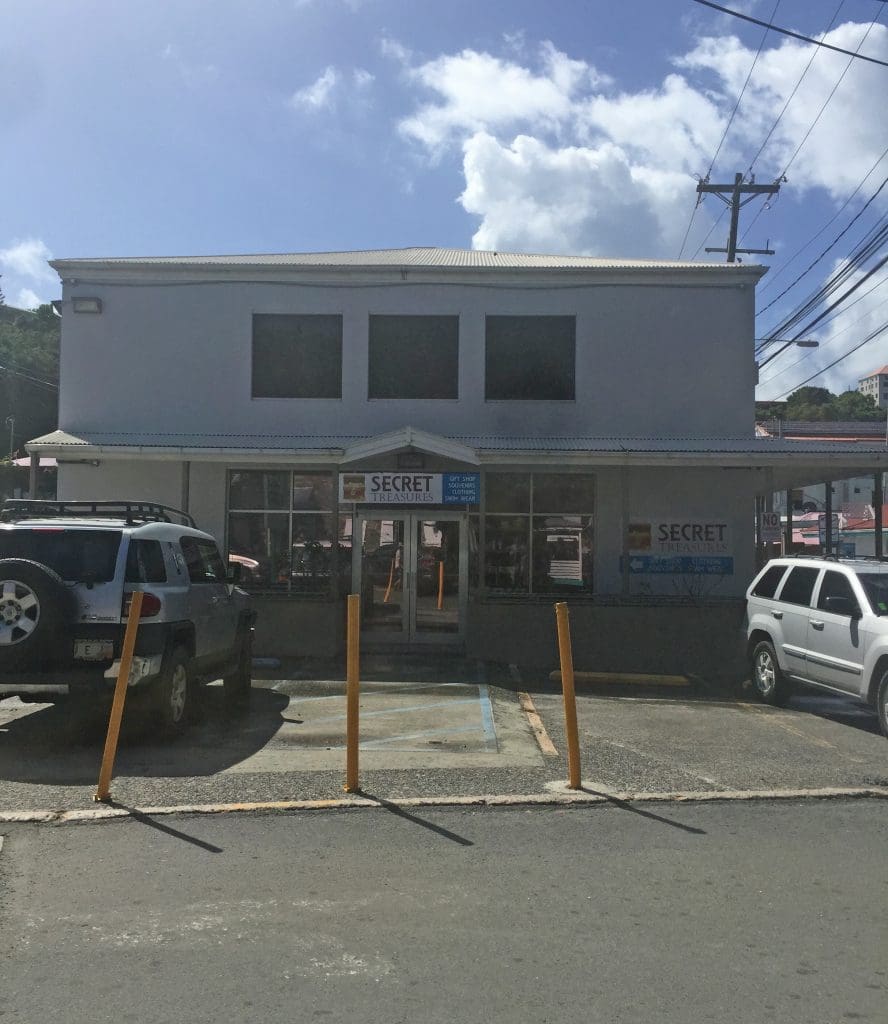 Several months ago, Secret Treasures opened its doors, selling an array of souvenirs, beach ware, and luggage. It is managed by the same folks, who prefer to keep a low profile, that operate Yogurt in Love /Sip & Chill and Fantasia Gift Shop.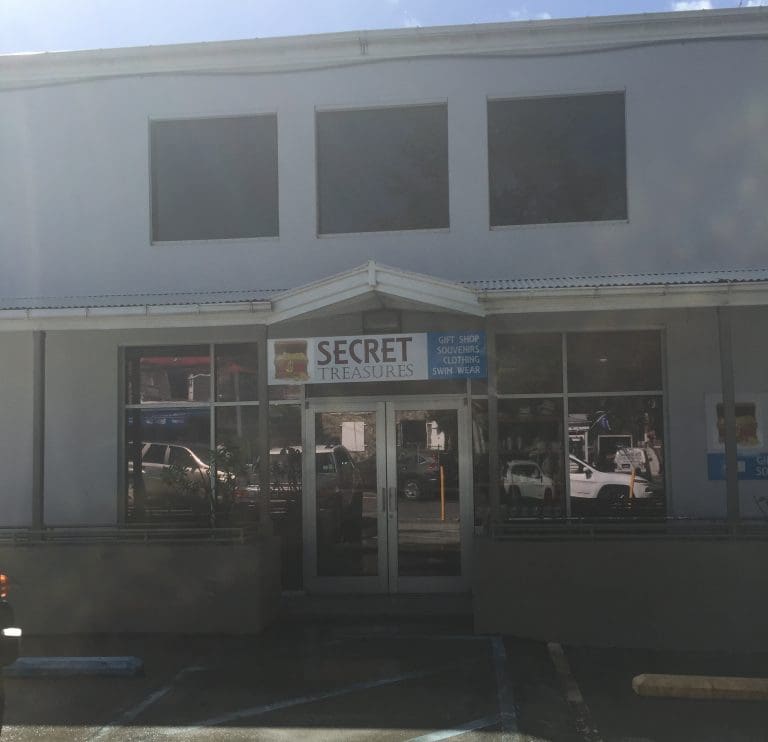 Only one new business has moved into the Lumberyard Complex in recent months, according to manager Andy Rutnik.  Martina Reyes has launched St. John Multi Services, offering services including wire transfers, check cashing, and phone card top-ups.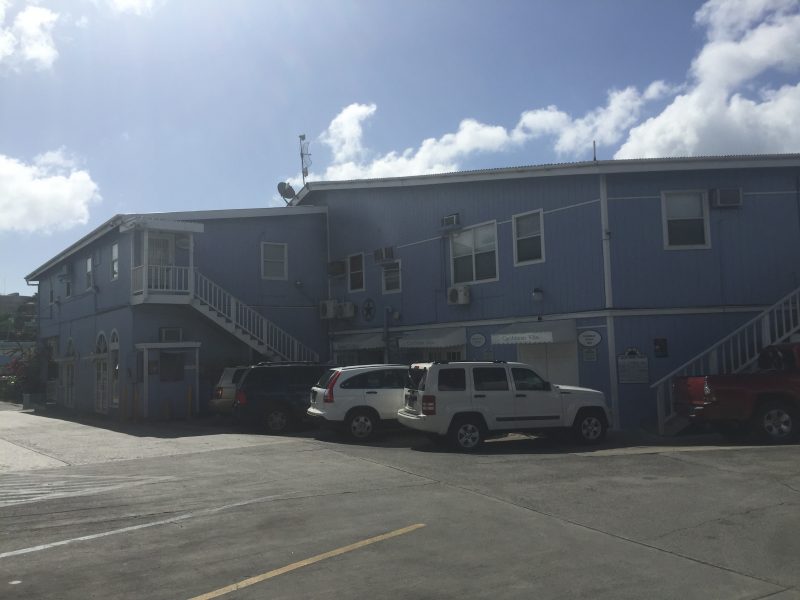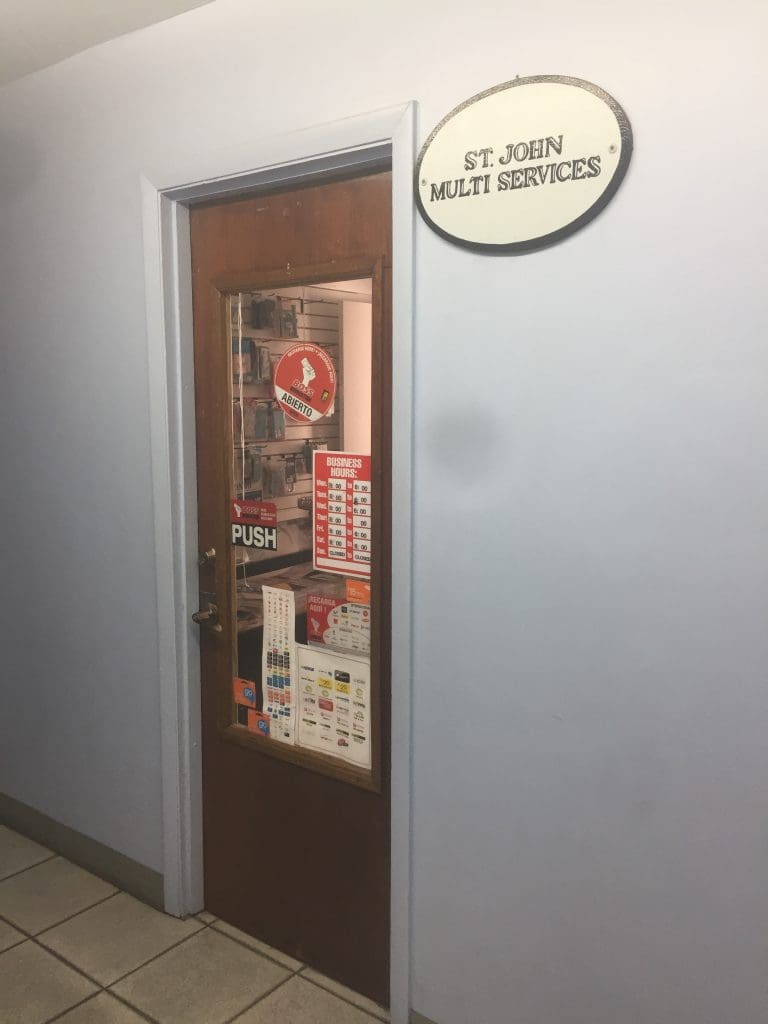 However, last summer, one well known St. John business, Cimmarron Property Management quietly moved into the corner space previously vacated by Cruz Bay Watersports.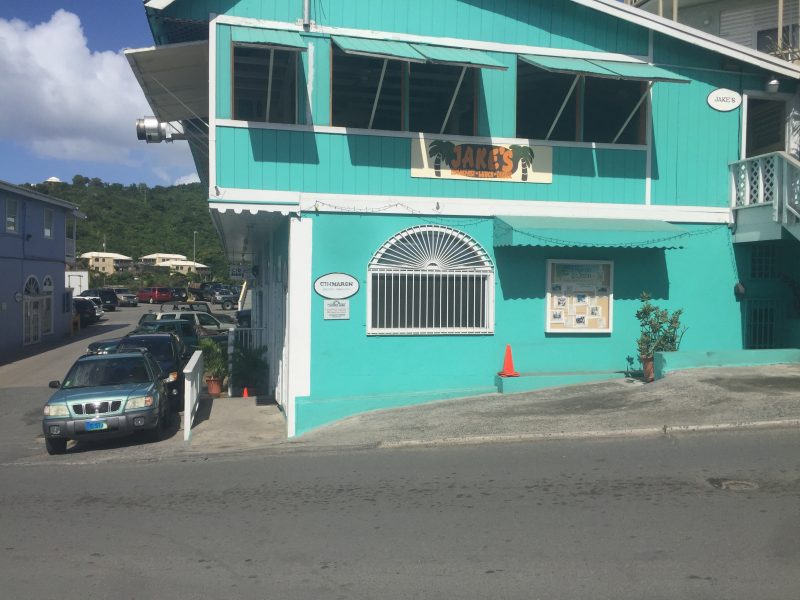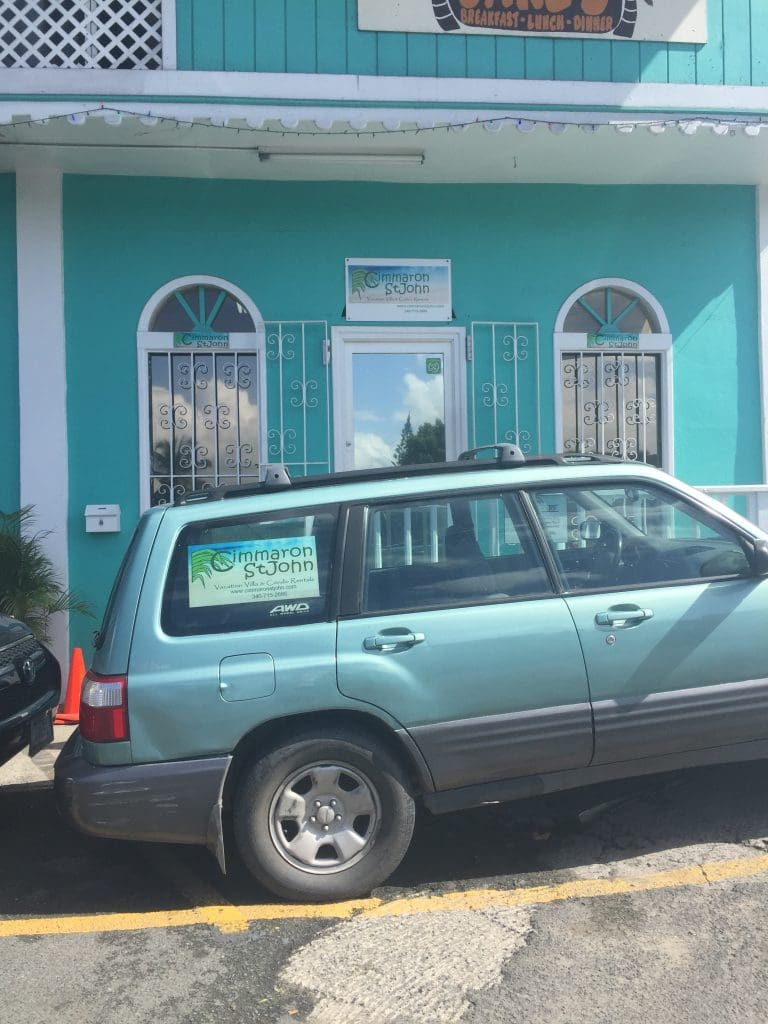 Susan Stair founded Grand Gallery Shops in 1985 and expanded to the Virgin Grand Resort–an earlier incarnation of the Westin– in 1989.  Sea Side, her shop there, is undergoing a transformation and is emerging as Sunny + Co.  "It's time for a change" she said. "Sunny + Co will focus on bright, fun, colorful beachwear and accessories for men, ladies, and kids as well as everything under the sun that you need for a great St. John vacation."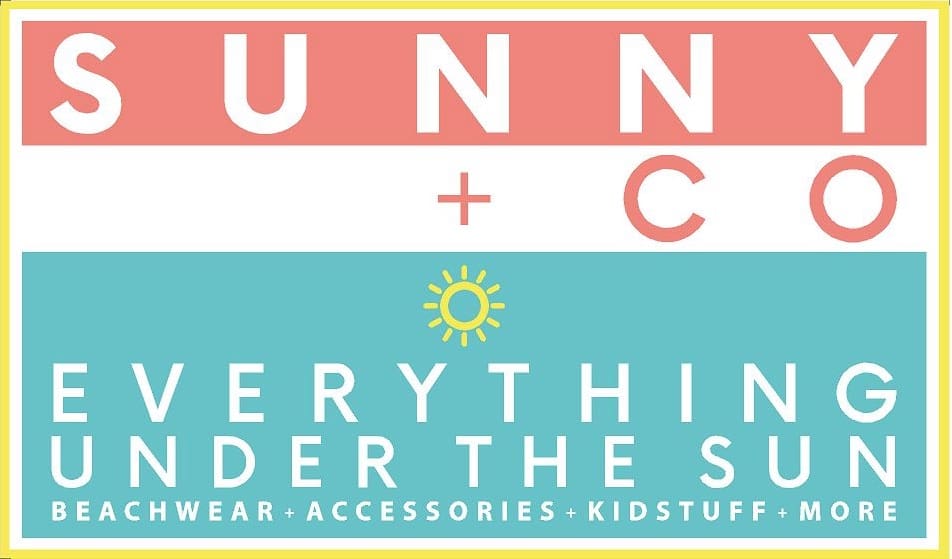 Stair has just announced that she's taking over the space above the shop and will showcase artwork by Lisa Etre, Livy Hitchcock, and Elaine Estern, among others.
At one time Grand Gallery included nine shops on St. Thomas and St. John. Last year, she sold her three Mongoose Junction stores, Bougainvillea, Island Fancy, and Just Beach, each to separate owners.
Editor's Note: Coral Bay retail stores will be featured in the next installment.