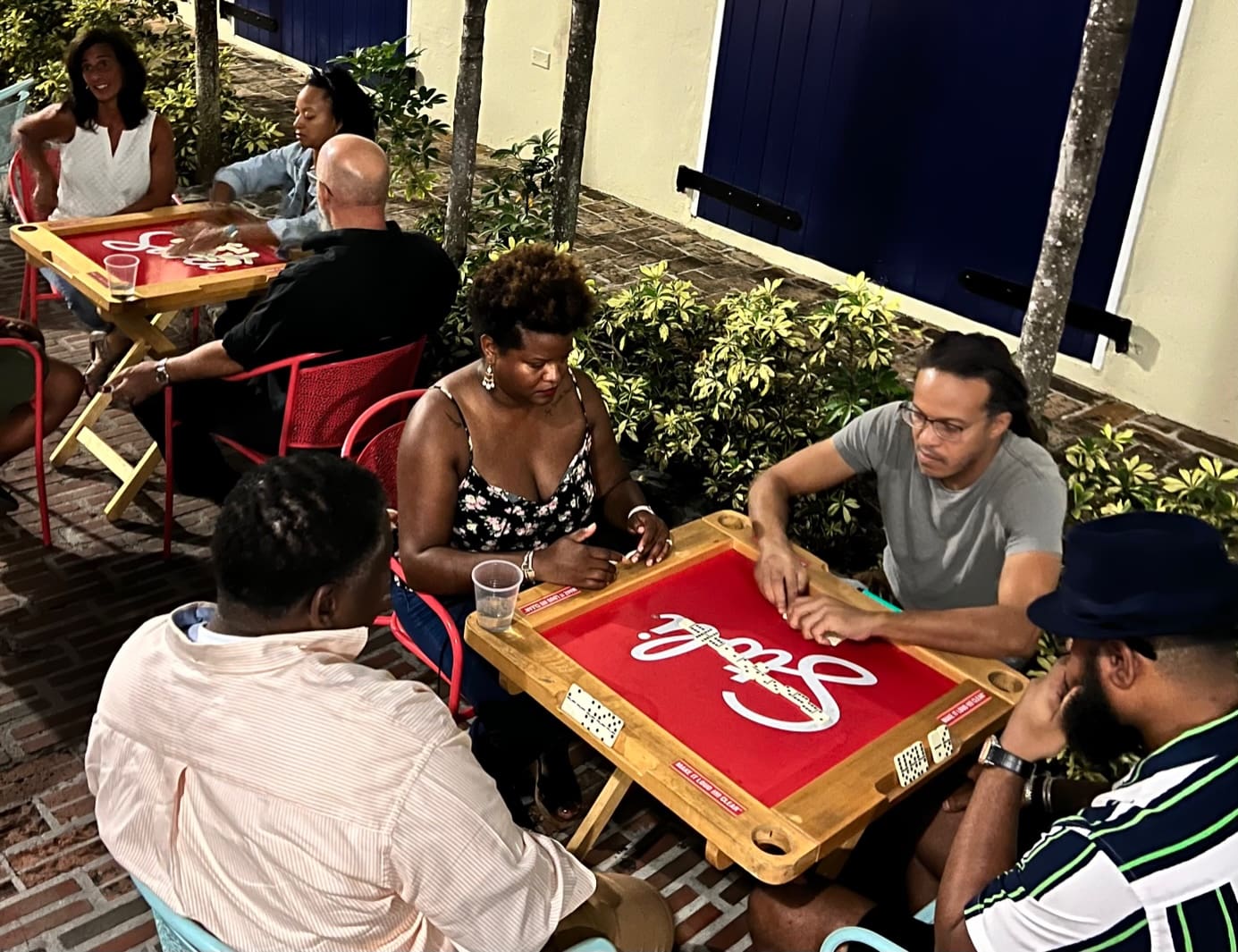 The Singles Domino Tournament is back again after a successful fundraising event earlier this year to benefit Nana Baby Children's Home. On Saturday, July 30 at The Pelican Shop located in downtown Charlotte Amalie in the AH Riise Mall, the Singles Domino Tournament will begin sharply at 6 p.m.
There is still time to register for the Singles Domino Tournament where 100 percent of the $50 buy-in will be donated to Nana Baby Children's Home.
Though registration continues through Saturday at The Pelican Shop or their website, thepelicanshopvi.com, interested participants are being encouraged to register in advance as the previous domino tournament sold out just hours before the doors opened.
As described on their website, Nana Baby Children's Home has been a fixture in the St. Thomas community for 30 years. Founded in 1989 by Louise Larcheveaux-Ali, Nana Baby Home has cared for hundreds of children in the U.S. Virgin Islands and provided a haven for children who are in crisis by providing 24-hour care.
The Pelican Shop is a cigar bar that opened just before the pandemic in February 2019 in historic downtown St. Thomas. Locally owned, the shop regularly features cultural, art, and intellectual events, such as book signings, DJs, and local artists, serving tourists and residents alike.
If you would like to donate directly to Nana Baby Home, visit www.nanababyhome.com.