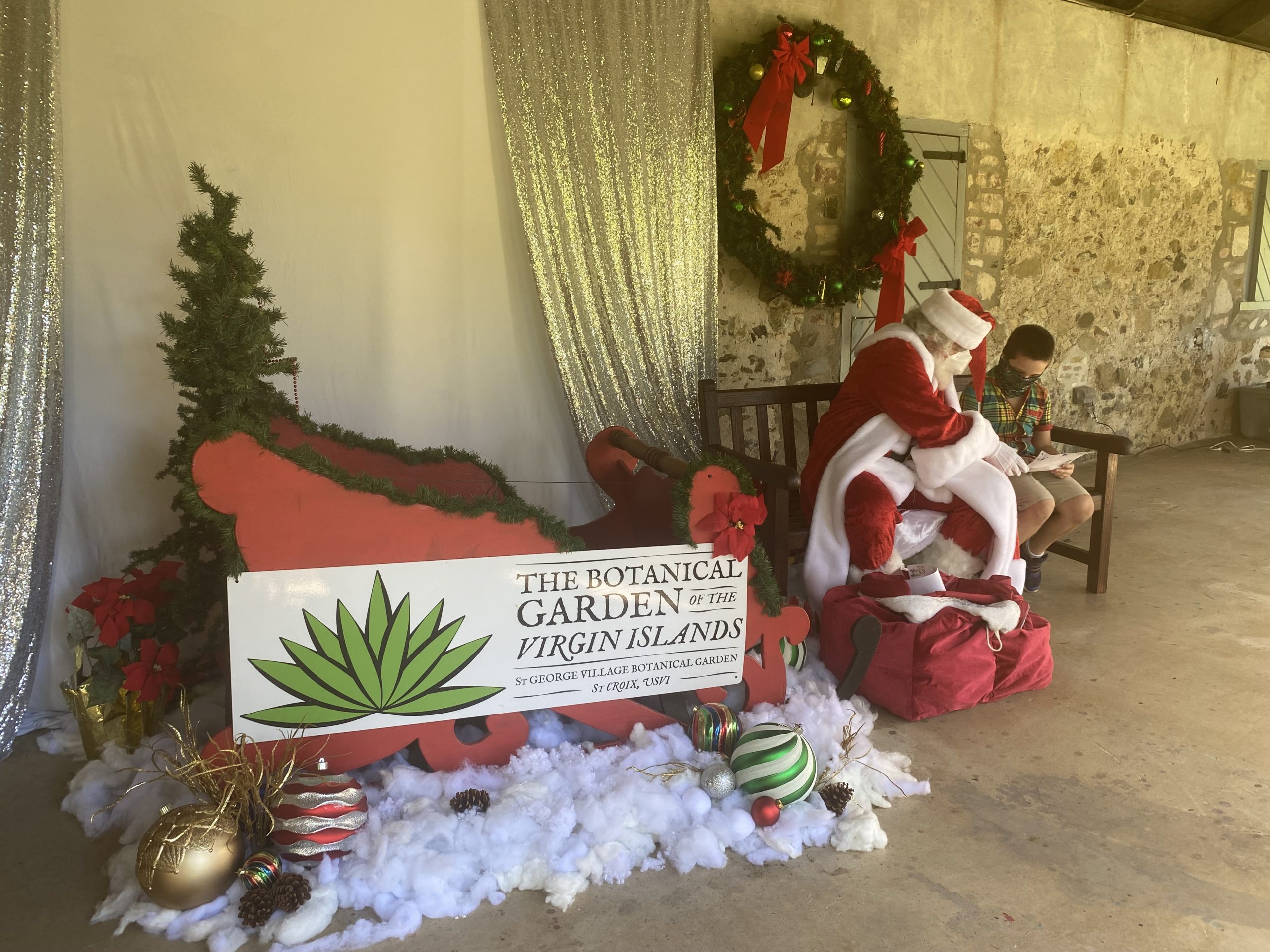 Santa came early this year at St. George Village Botanical Garden on Saturday for the second annual "Breakfast with Santa." The event brought two groups of about fifty people excited to catch a glimpse of Santa Claus in his red suit.
Participants enjoyed breakfast that was catered by the Bistro, a candy cane scavenger hunt, pictures with Santa, and the St. Croix Seashell Society held an ornament workshop.
Before breakfast, participants were instructed to enjoy some outdoor fun in the garden, where candy canes were hidden throughout the garden's trails for children to find. As Santa made his grand entrance for breakfast, the hall room rang with the excitement of children who were ready to give their Christmas lists after breakfast.
To comply with COVID-19 guidelines, the event was divided into a 9:00 a.m. group and an 11:00 a.m. group. Board member Joan Kupfer said,
"Breakfast with Santa actually started because of COVID, we can socially distance families, and they can enjoy breakfast and see Santa Claus. So we are trying to keep the garden going and growing."
Director of Administration, Development, Marketing, and Events, Becca Hughson, said that participants could purchase a Christmas tree raffle with about $3,000 worth of prizes.
Some of the sponsors included Food Town Supermarket, Cost-U-Less, Mutiny Island Vodka, Breathless Occasions, and more.