The Christmas Market and Celebration on Sunday at The St. George Village Botanical Garden gave shoppers a beautiful and festive day to enjoy the extensive garden, listen to live music, enjoy food and beverages and shop for gifts. The event has a long history going back to 1970, having served several generations of families as well as visitors to St. Croix.
Santa was the main attraction for children and families in the Bodine Center. His red suit included trimmings with the U.S. Virgin Islands' madras, adding to the colors of the day. As children came to sit on his lap, he listened attentively. Each child received a gift from Santa's bag as they left. Photographer, John Eastman, was on hand to catch the special moments.
[adrotate group="6"]
Vendors offered a wide assortment of wares. There were toys, clothing, jewelry, soaps, art, books and an array of food and beverages. One unusual vender, Melee Cocktail Company, used a converted 1950 horse trailer gayly painted in turquoise and white to offer their beverages.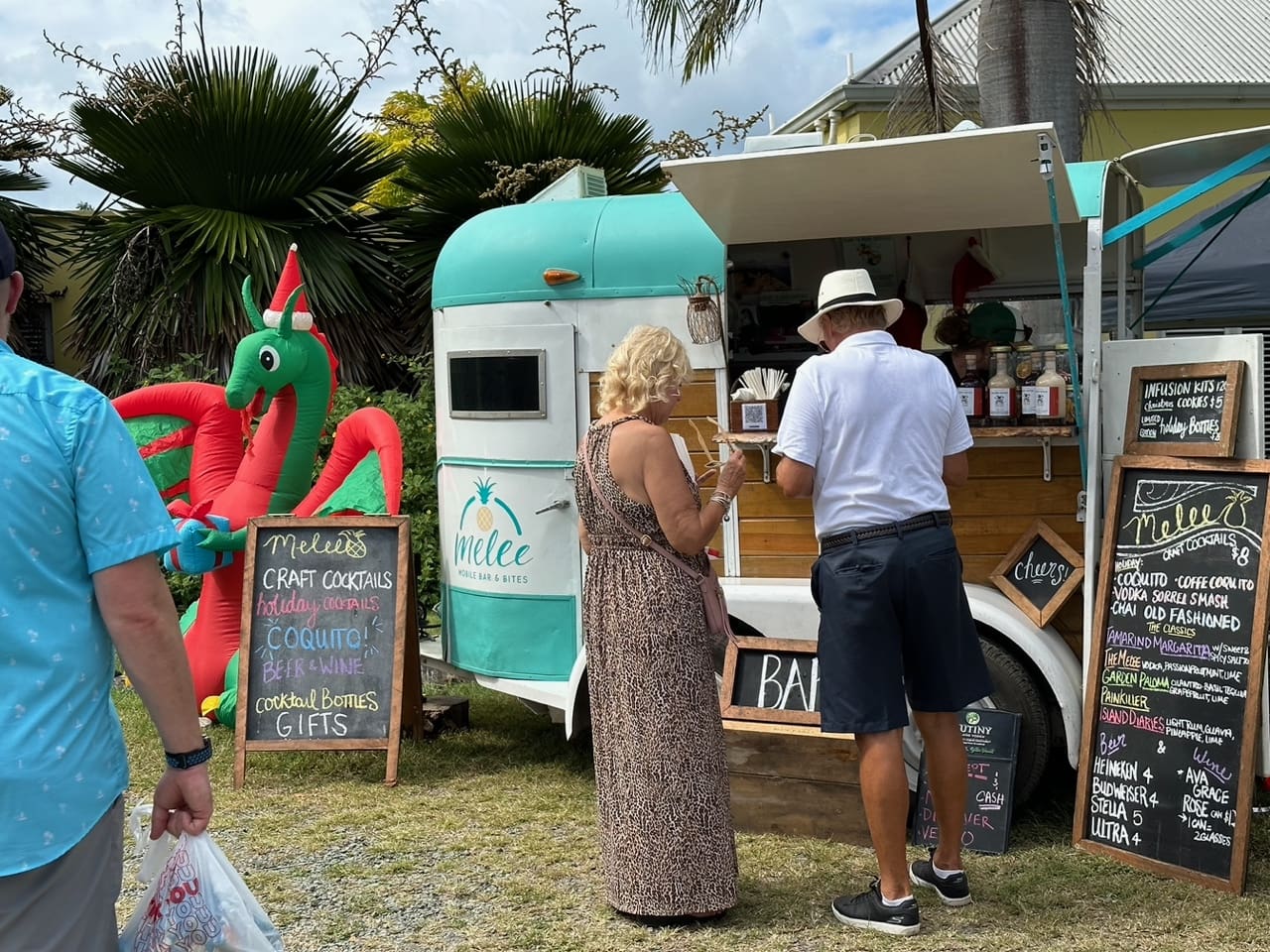 With so much to see and do, there was no lack of holiday spirit, smiles or laughter.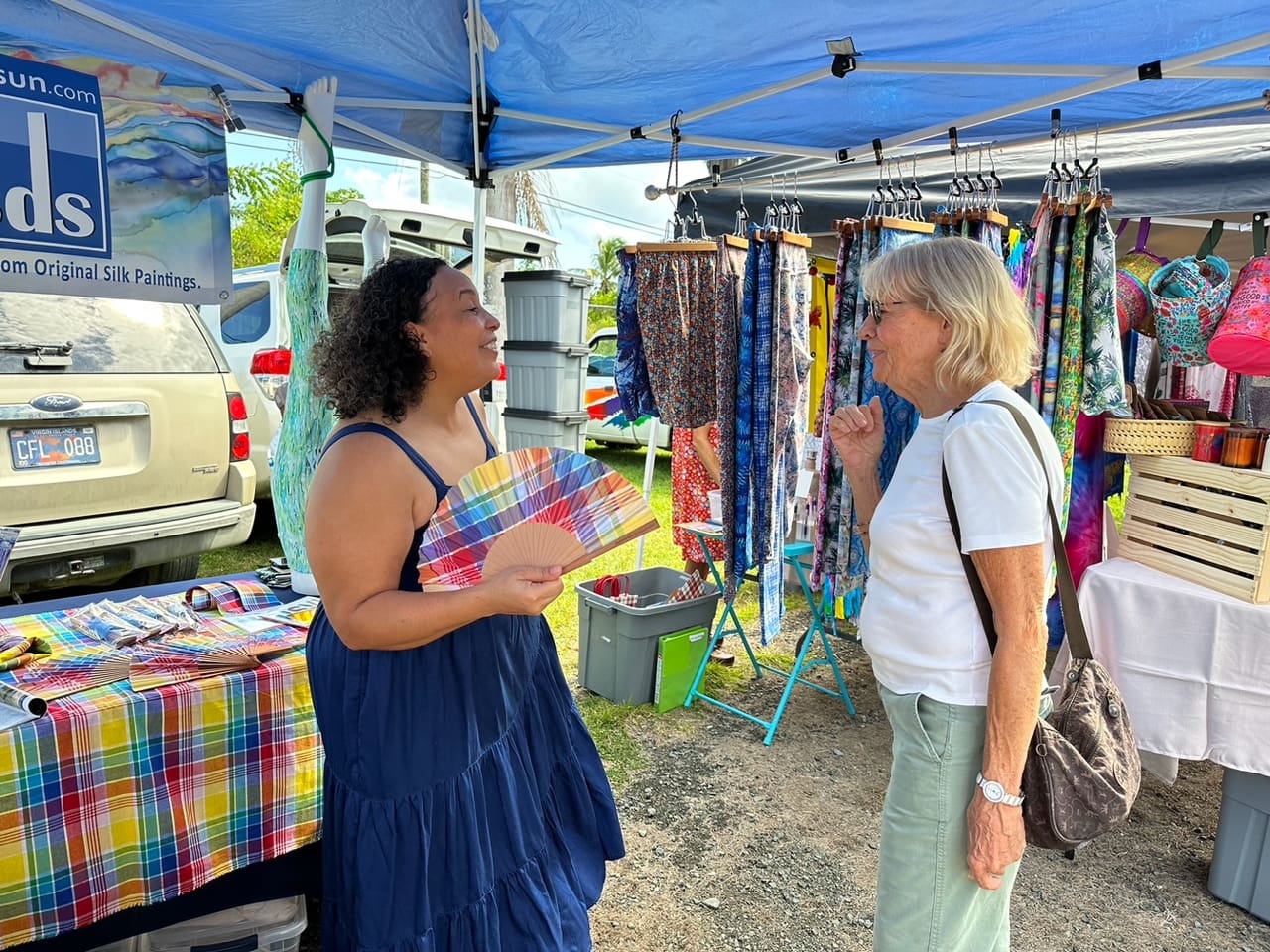 Related Links:
https://stcroixsource.com/2000/11/22/christmas-spoken-here/
https://stcroixsource.com/2009/12/07/christmas-spoken-here-raises-spirits-botanical-garden/