Cindy Rutnik cleaned up at Starfish Market last week.
The winner of the store's October customer appreciation one- minute shopping spree raffle, Rutnik piled more than $1,000 worth of groceries in her cart in 60 seconds.
Rutnik had a simple strategy which netted big returns.
"I want to make my way through the meat section and then run to the back for my Thanksgiving turkey," she said.
After also stopping to pick up several bottles of bug spray and aspirin, Rutnik checked out with a total of $1,404.24, making her take the largest of Starfish's shopping spree winners. Rutnik's son Christian and husband Amos were on hand to cheer her.
And she's off!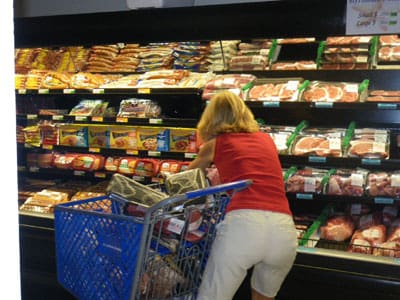 Stocking up on meats.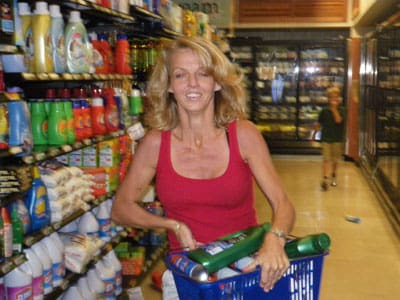 Hitting up the laundry detergent.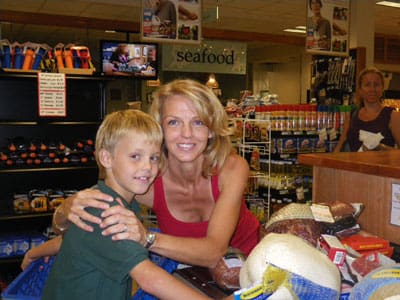 Celebrating with son Christian.