Coach Elridge W. Blake is an amazing athlete, coach, and living legend who was born and raised in St. Thomas, Virgin Islands. In part one of this series, we learned about Blake's early days as an athlete and scholar.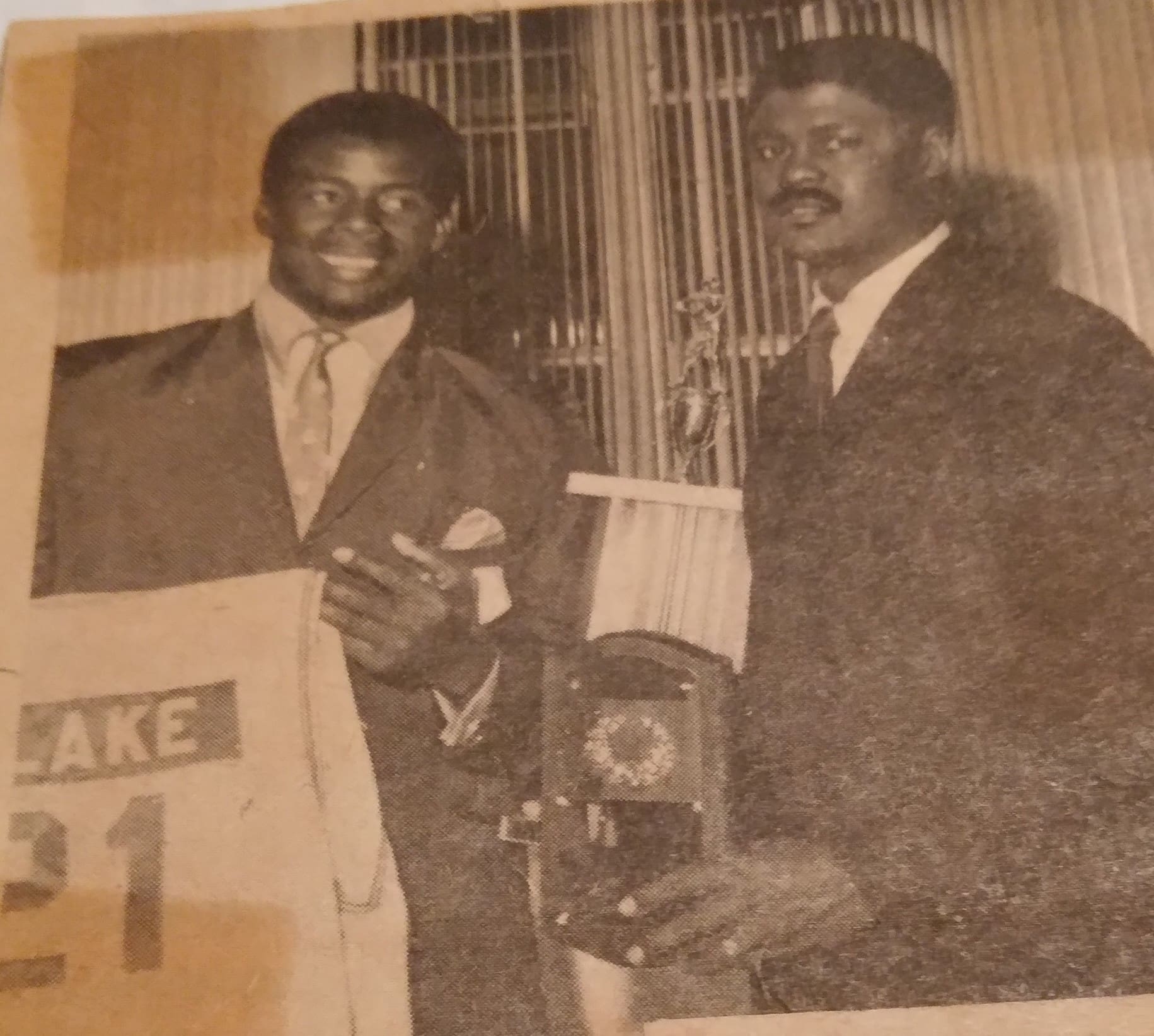 Going into his senior year at the Charlotte Amalie High School, Blake really didn't have any intentions of going to college. When he enrolled in the ninth grade, he saw one of his older cousins getting all the girls because he had a car. Thinking like the typical teenage boy, Blake followed in his cousin's footsteps and took up auto mechanics.
Despite being in the shop program, Blake thought to take some college prep courses. His grades were so good that his teachers wanted him to go to college. Blake had the highest academic average of all the males in the class of 1965. Yet still, when asked his intentions after graduating high school, Blake's response was, "Work. My mother ain't got no money."
This response wasn't acceptable for his teachers and high school counselor. Unbeknown to him, they got together and applied to Fisk University on his behalf. He was told that he was number one on the list for an academic scholarship at Fisk.
Later that year, after one special night on the basketball court, the door opened to additional scholarships. However, the day started with an interesting encounter with Doris Hodge just outside the CAHS registrar's office.
"Mr. Blake, lift up your foot," Hodge commanded. When he did, the sole of his $1.50 shoes was gone. She gave him $20 to go buy a pair of sneakers from BATA. Blake purchased a pair of brand-new high-top Converse. Feeling good in his new "sneaks," he had one of the best games of his high school career. The performance led to five basketball scholarship offers.

Despite the basketball scholarship offers, Blake elected to accept the academic package offered by Fisk University. One of his advisors told him to ask for Dr. Nelson Fuson when he arrived at the school. Blake boarded an airplane for the first time in his life and headed for Nashville, Tennessee. When he arrived on campus and found Fuson, Blake encountered some unexpected turbulence that almost ended his college career even before it began.
"Dr. Fuson, my name is Elridge Blake from the Virgin Islands. I am here for the academic scholarship I was told is here for me," said Blake.
"Where did you say you are from," replied Fuson.
"The U.S. Virgin Islands," replied Blake.
Fuson responded, "I am sorry, but the scholarships we have are for foreign students."
Stunned at what he had just heard, Blake left the building with a smile on his face, but when he found a secluded place, the water flowed from his eyes. "My heart went in my toe," Blake said during an interview. "How could the teachers at CAHS and other education leaders make a mistake like this?"
After the initial shock wore off, Blake decided he wasn't returning home to St. Thomas, and he wasn't going to New York to his father's. Instead, he called his mother and told her to send him the $1,000 he was awarded by the CAHS Class of 1955. Next, he got a loan from the V.I. government for $800. He used those funds to cover the cost of his tuition.
Blake used his charm and made friends with Edwards, the lady in the financial aid office. When it was time to fill out the application for financial aid, she helped him through the process. After Blake graduated from Fisk in 1969, he never told anyone about this initial experience. "I didn't want to embarrass the teachers at CAHS and other leaders in education that sent me to Fisk," Blake said.
Elridge Blake, the top male academic student and top athlete of his high school class of 1965, was fully enrolled in Fisk University, and no one in the Bulldog's athletic department knew who he was and the quality of athletic talent he possessed. Instead, he had to prove himself to the coaches. Blake first tried out and made the basketball team. How he got on the baseball roster starts with a very interesting story.
One day Blake was walking on campus when two of the athletic coaches saw him. One of them cried out to him, "Hey boy, hey you boy. Come here. Boy, go take off those shoulder pads."
Blake turned around to see if someone was behind him because he knew he wasn't wearing shoulder pads. The coach walked up to him and grabbed his shoulders. "Oh wow, these are real," the coach exclaimed. "Do you play football?"
"Yeah," Blake replied.
"We need you to come out for the football team," said the coach. "Do you play baseball? Where you from? Puerto Rico?"
"No, the Virgin Islands," Blake responded.
From that day, every time the coach saw Blake, he would remind him about the baseball tryouts. But when baseball tryouts started in the winter, Blake had a little problem. His basketball coach did not want any of his players to do anything else but basketball during the season. Blake would have to wait until the basketball coach left campus before he could attend the winter baseball practices.
At those indoor sessions, Blake was popping the mitt at practice. The coach told Blake they were going to put him on the mound. Then came their first practice outdoors. Blake stepped into the batter's box and proceeded to launch more than a few balls out of the park.
The coach had a change of heart and told him he hit too good to be a pitcher. There were eight other guys from the previous year, all vying to play right field. Blake won the starting job. He led the team in home runs and RBIs and was second in batting average that season.
After the season, the same coach who initially encouraged Blake to come out for the football team asked him if he was still planning to come out for the team the following year. Blake said yes. The coach replied, "You play baseball too good. Don't come out for football." The coach had become the head coach of the football team at that time and didn't allow Blake to play on the Bulldogs tackle football team.
The track coach also took an interest in Blake and invited him to join the team. Blake was a member of the Fisk University 4X100 men relay team that set the Tennessee state record.
Blake's junior year of college was bitter-sweet. Right before the baseball conference championships, he received a call to return home right away because his mother was dying. A hurricane was passing through Florida at the time, and he was rerouted through New York. The delay caused Blake not to see his mother while she was still alive. His mother passed while he was in the air.
A few weeks later, Blake was drafted by the Chicago Cubs in 1968, becoming the first Virgin Islander to be drafted while still in college. Blake did not attend the Cubs training camp because he wanted to finish college for himself and his mother.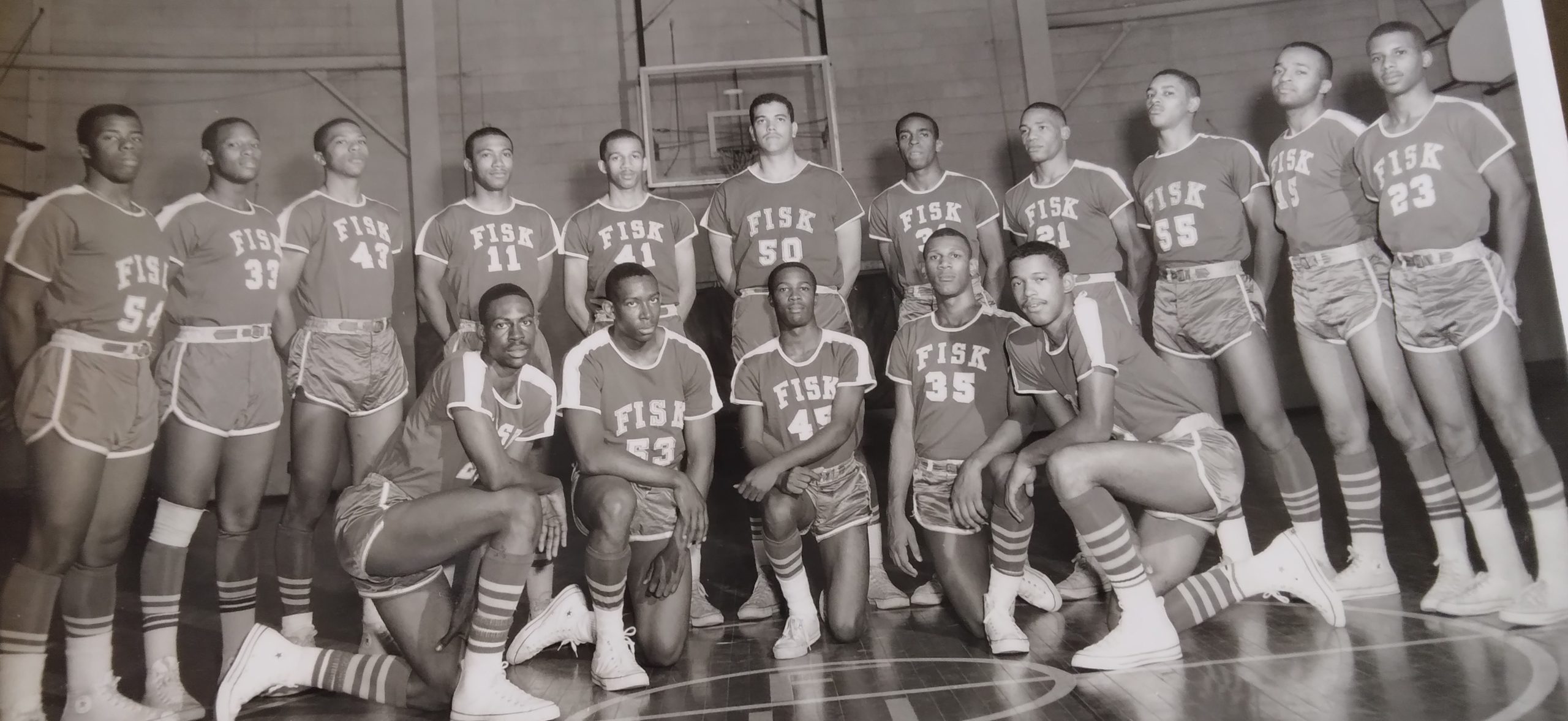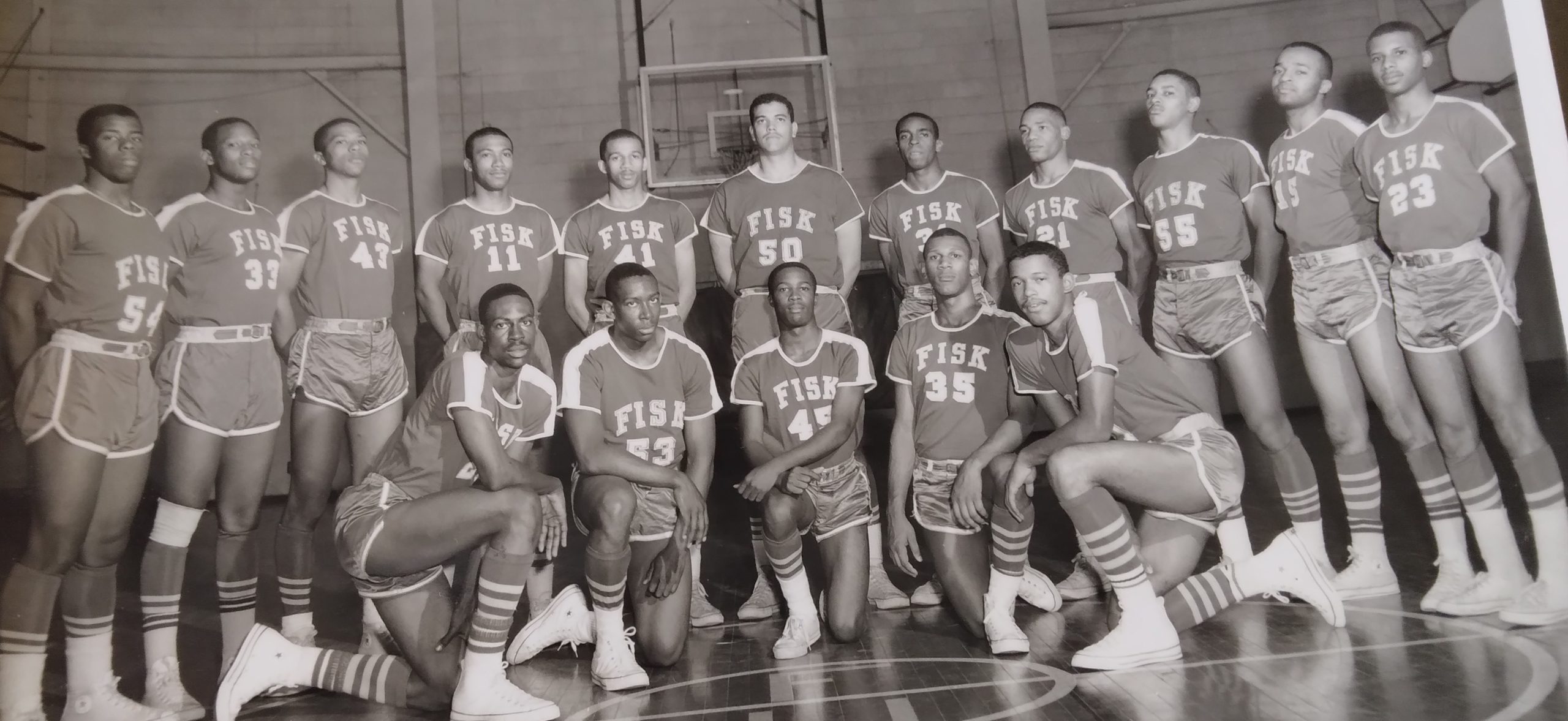 By the time Blake's tenure at Fisk University was over in 1969, he had earned a few awards: Defensive Player of the Year in basketball; member of the 4X100 record-setting relay team; Rookie of the Year and Most Outstanding Sophomore Athlete in baseball; two-time baseball team Most Valuable Player; four-year school leader in home runs and runs batted in; and his #21 baseball jersey was retired by Fisk University.
Elridge Blake did all of this while remaining on the Dean's list. He graduated with honors with a Bachelor of Science degree in Health and Physical Education.
We will pick up Blake's life after college in part three, when Blake, the athlete, became Coach Blake to so many.