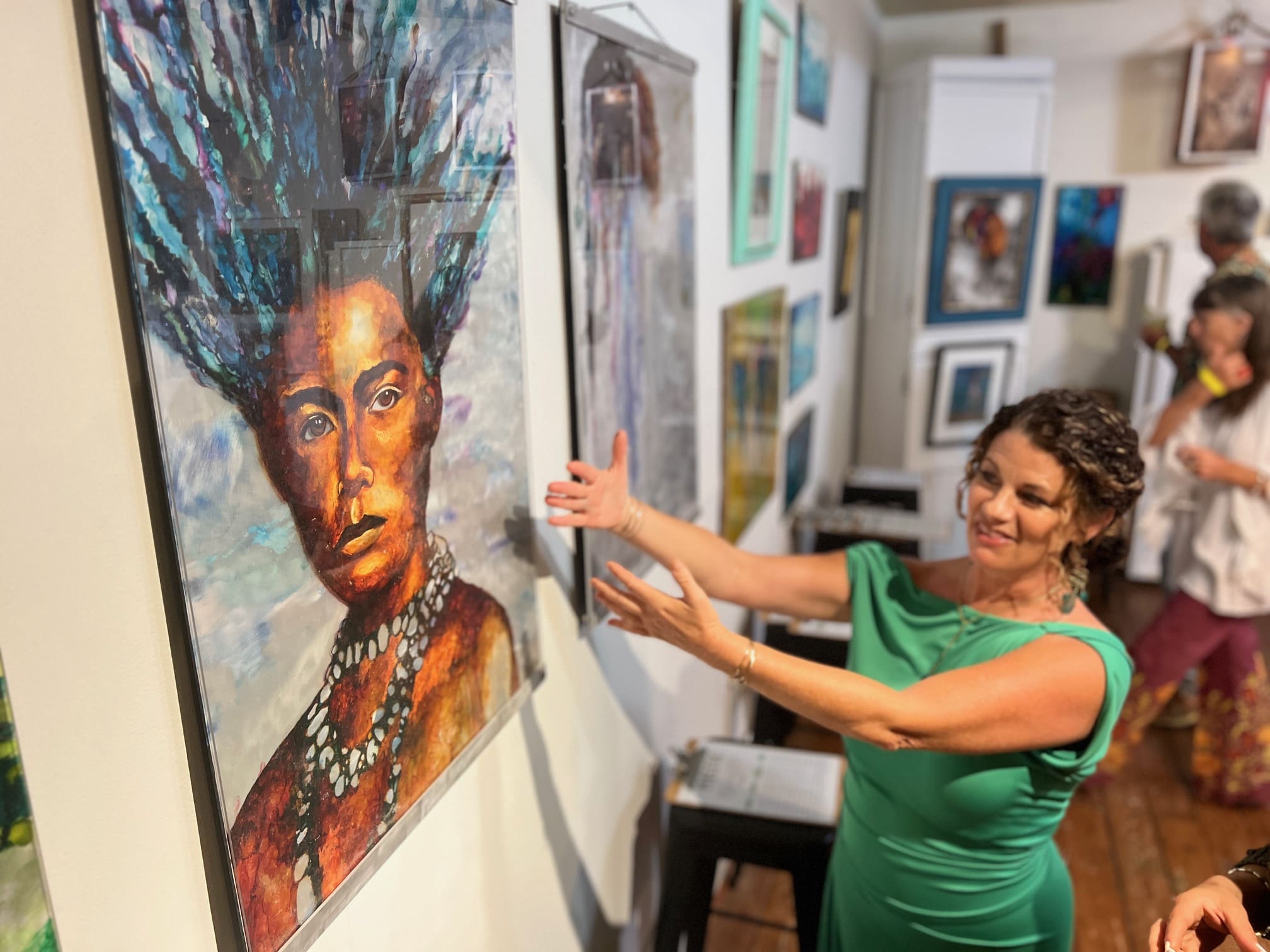 It was meant as a fundraiser for Amy Gibbs, as she heads into her summer art residency on St. Croix, but for the crowd gathered at Tillett Gardens on Saturday night, coming out to support her was more an act of love in return for all the things that so many said Gibbs has done for the community.
Gibbs' gallery at the back end of the property was turned into an exhibition space for the night as she lined up her pieces for sale. Some had been shown before, a few only once, while others had never before been seen, and Gibbs said being awarded the residency – one month with the Caribbean Museum Center for the Arts on St. Croix – gave her the opportunity to "let them go" as she prepares to create a new cadre of art.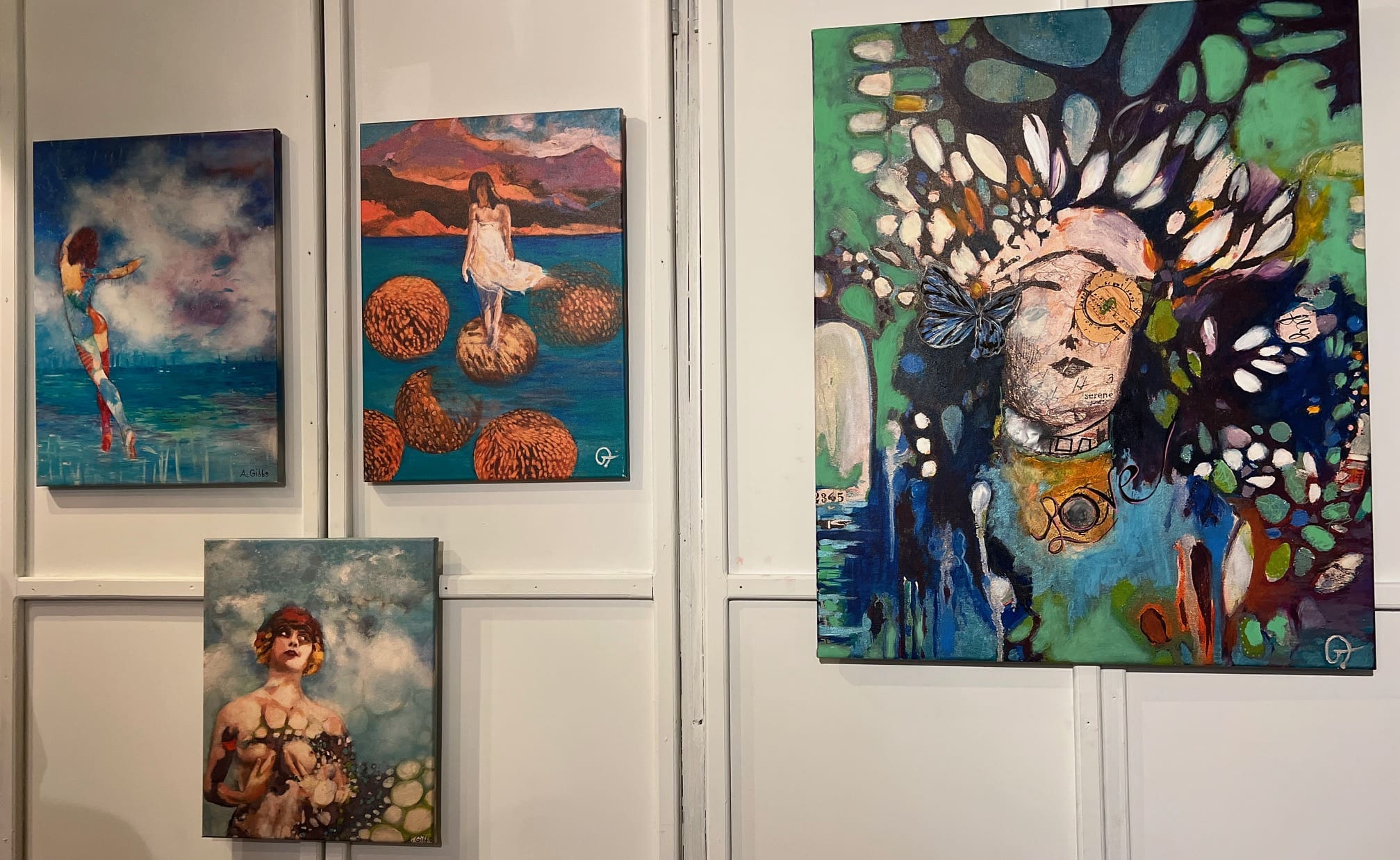 "This is years of creating from different periods of my life and career," Gibbs said, waving her hand around the space. "I've been in shows, of course, but these are my babies – I've been holding on to them. People have said over the years, I'd like to buy this or can I buy that, but I've still held them and tonight was about moving forward and letting go. I want them now to be with people that I love, who love me."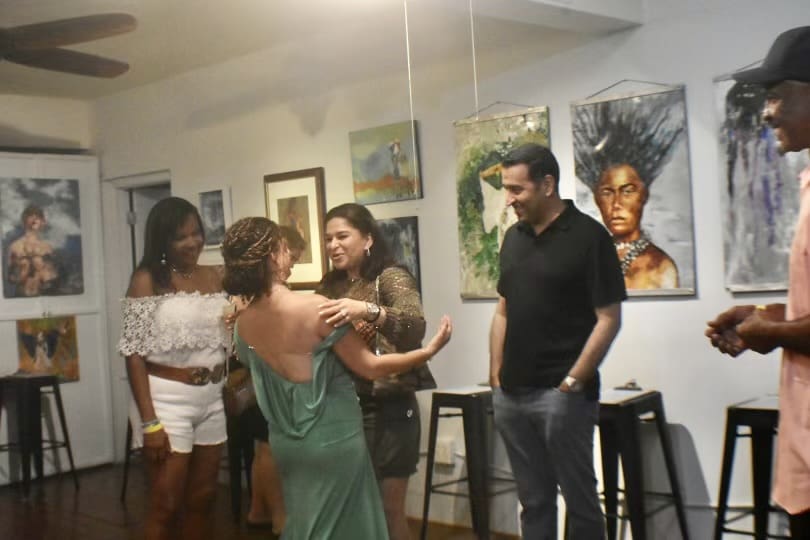 Those people were everywhere Saturday, filling the garden and Gibbs' art space with stories about her kindness, warmth and support.
"A huge encouragement to me in the last three or four years of my life has been Amy Gibbs – she's just launched me, as an artist, into a whole new realm," said Megan Lyn. "She creates this space, whether you're a kid just starting out or an adult who wants to get better at their craft, and she nurtures them like only she can. What she's doing here in the territory is unprecedented and so needed. You can flourish here with Amy Gibbs – she'll guide you to where you need to be on a professional level."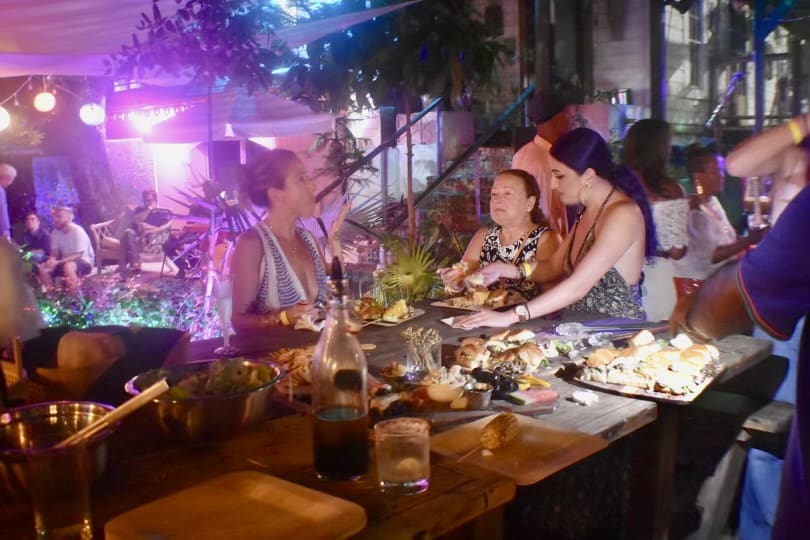 Many also said that Gibbs' help also comes without strings attached. A young attorney with a new non-profit, the Virgin Islands Justice Initiative, Casey Payton, said that for her first event, a Pumpkin Patch at the beach, Gibbs was the first one she called for paint and supplies for the kids' crafting area. Taking nothing in return, Gibbs showed up, and for all the similar donations she's made over the years, businesses throughout the community also contributed or sponsored food, drinks, entertainment, silent auction items and prizes to Saturday's event.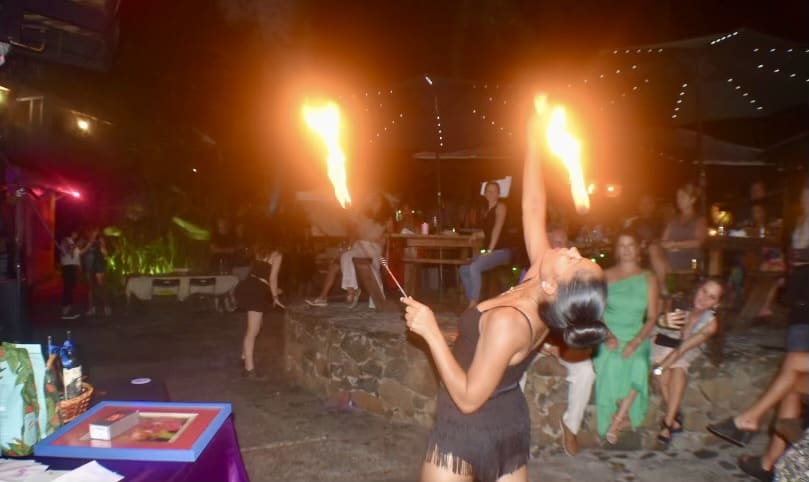 Fire dancers, performances by Lourdes and the Switch, plus a body painting area manned by Chunikwa George and Shary Cruz added to the ambiance, turning the entire garden into a celebration of Gibbs' spirit and work.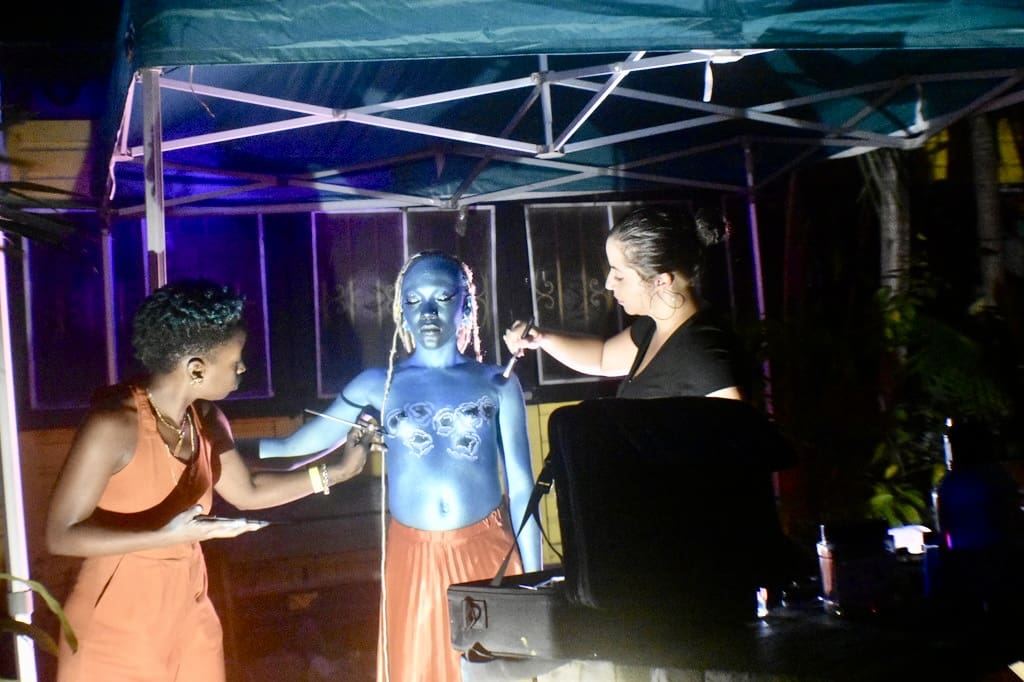 "It's so nice to see everyone come out and show her how much she means to this community," said Jenny Anahata, a long-time friend of Gibbs'. "She deserves nothing less."