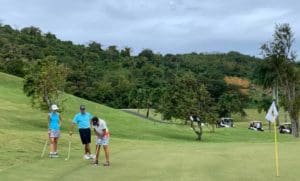 Coral Reef Academy will hold its annual charity golf tournament, the Coral Reef Classic, on Sunday, Feb. 21, at Carambola Golf Club.
The event kicks will off at 9 a.m. at the Carambola Golf Club, with registration starting at 8 a.m. Golfers will participate in a four-person scramble; lunch, green fees for 18 holes, and a cart are included with a paid sponsorship.
"This has been an incredible journey, and we are super grateful for the unwavering support of our community, despite the pandemic," said Lindsy Yarger-Wagner, founder of Coral Reef Academy.
Major sponsors at the Platinum level include Barbara Art Studio, Business World/Twin City Capital/Beeston Health & Wellness, Canebay Partners VI LLLP, Island Therapy Solutions, the Jarrin Family, Ocwen USVI Services LLC, Pinnacle Services and Secure VI.
Proceeds from the Coral Reef Classic will be used to offset student scholarships and materials for classrooms.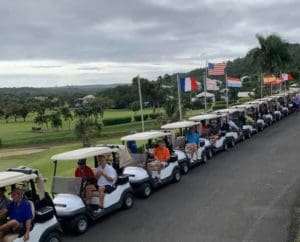 Many companies are supporting the Coral Reef Classic with gold, silver, bronze and hole sponsorships, as well as in-kind donations. "Contributions continue to pour in, and we appreciate how our community surrounds our school family with support and encouragement," said Andrea Shillingford, director of Coral Reef Academy
Coral Reef Academy opened in the fall of 2018 and is a unique school located in the U.S. Virgin Islands. It is passionate about providing an exceptional educational experience for students with autism and developmental disabilities.
The roots of its program are grounded in evidence-based practices, including TEACCH, a program based on the idea that individuals with autism are visual learners, so teachers must correspondingly adapt their teaching styles and intervention strategies. This is an unprecedented approach to providing services to school-aged children with autism and developmental disabilities in the Virgin Islands.
For more information, contact Andrea Shillingford at 719-7722 or ashillingford@crausvi.org, visit the Coral Reef Academy's Facebook Page or visit the website: