Since 2010 when it was formed, the CORE Foundation has been battling predatory lionfish, toxic chemicals in sunscreens, and rampantly destructive Stony Coral Tissue Loss Disease.
Now, however, the volunteers at CORE are moving in a new positive direction – defining the best practices for growing corals in an underwater nursery (as opposed to in a laboratory) and applying these techniques within the Virgin Islands National Park on St. John.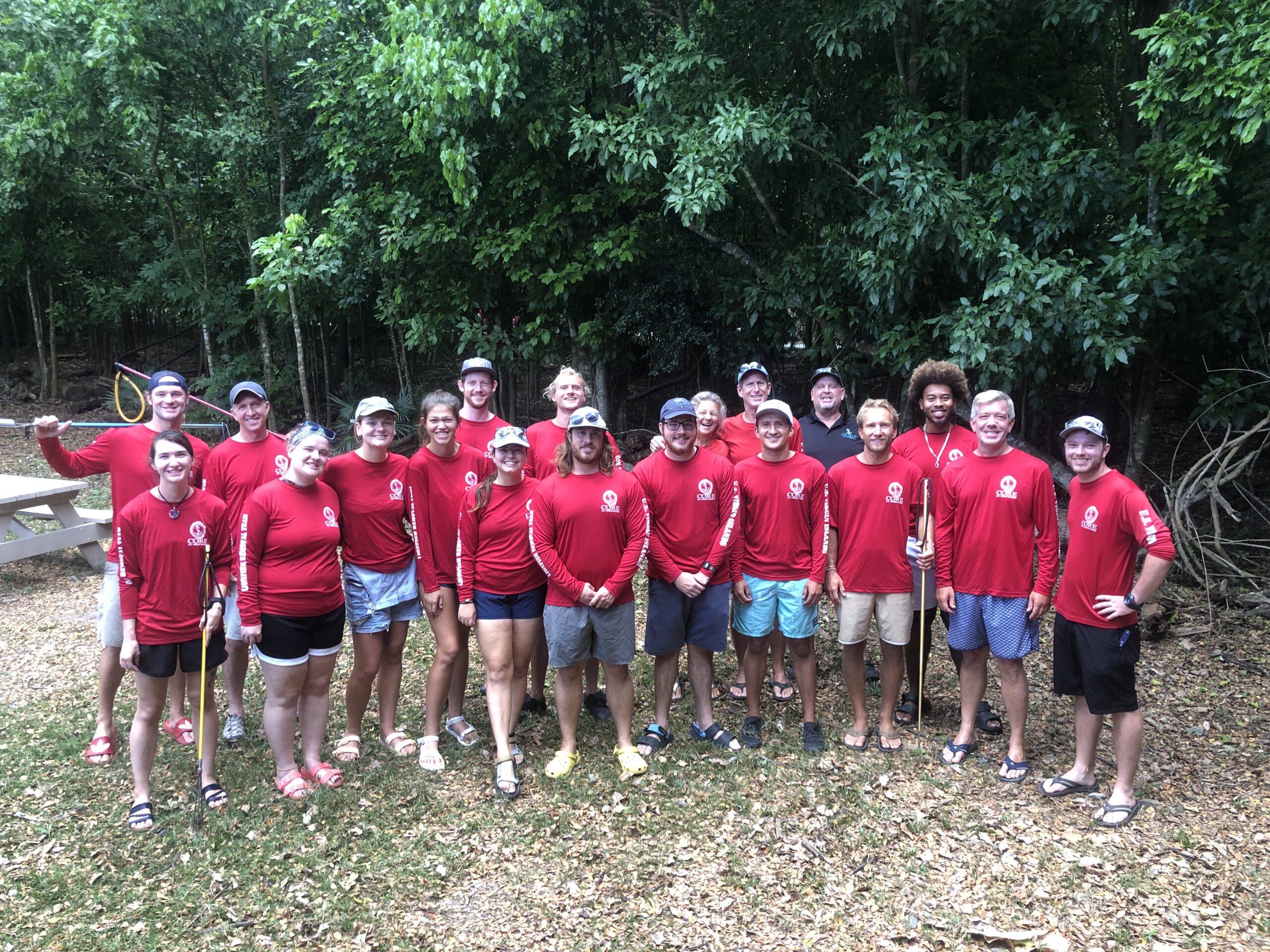 CORE, which stands for the Caribbean Oceanic Restoration and Educational Foundation, has recently deployed its first "nursery dome" off a ledge in Leinster Bay. The work is permitted by the Virgin Islands National Park, and it's the first nursery of this kind in park waters.
Frank Cummings, CORE's president, designed the six-foot-in-diameter dome with veteran volunteer Nelson Uzzell. They built it out of steel rods bent in the shape of a beehive, then coated it with epoxy and rolled it in sand to make it more "homey' for the newly transplanted corals.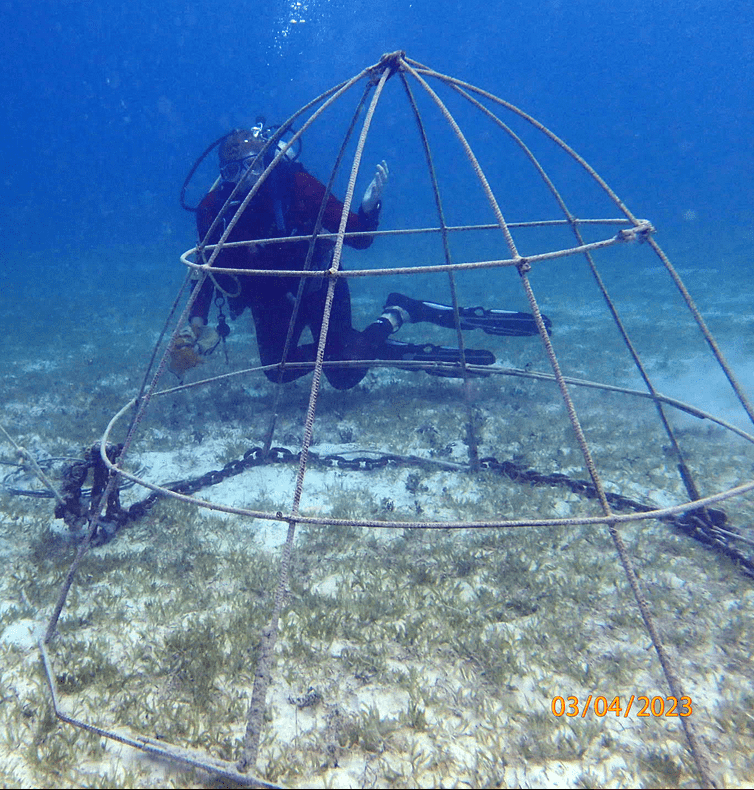 The trick has been finding corals suitable for transplanting. The CORE team's coral collection permit is limited to using corals "of opportunity" – coral fragments that had already broken off and were likely to die as they lay on the bottom.
Once they find healthy coral fragments, the divers attach them to the dome structure. So far, 13 lucky fragments have been given a second chance at new growth on the dome nursery.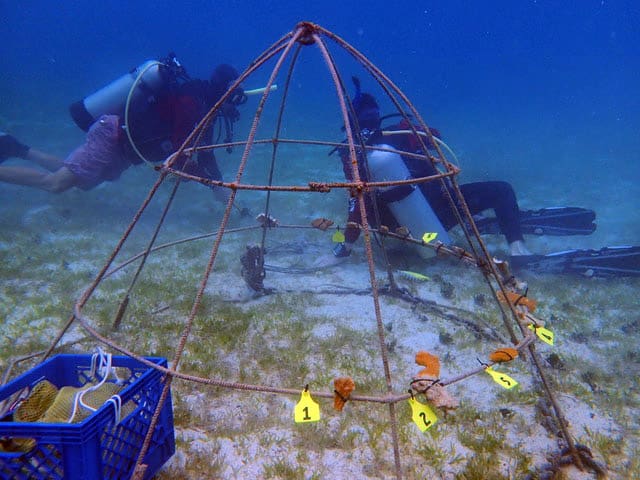 The first corals they're experimenting with are branching corals, such as elkhorn and staghorn, which grow quickly and are not affected by lethal diseases affecting the stony corals.
But it is the stony corals that the CORE team plans to focus on in the future because they are the big reef-building corals.
Finding suitable specimens of these stony corals, such as brain corals and star corals, will be even more challenging because so many have been affected by the as-yet-unknown tissue-destroying pathogen.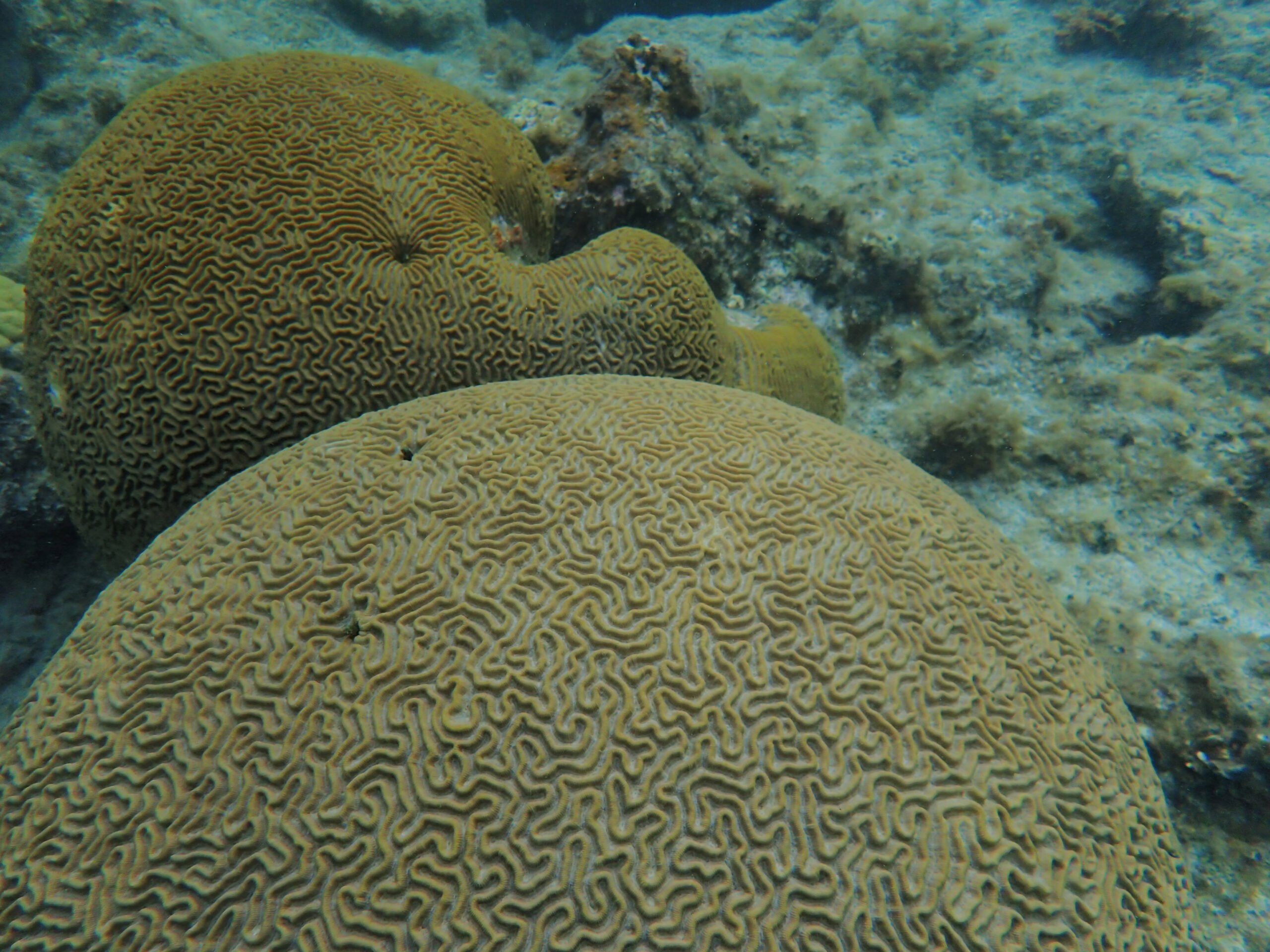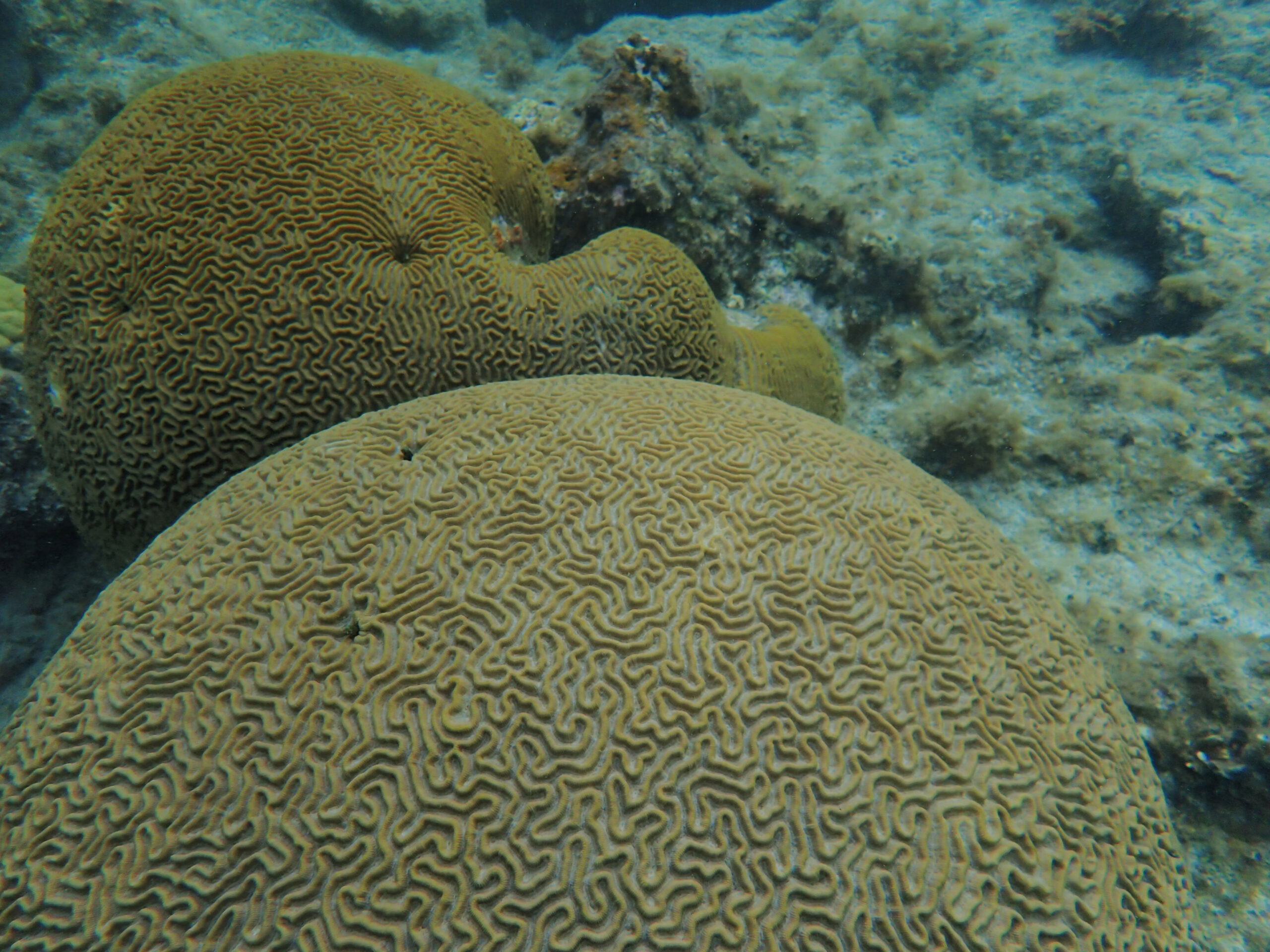 Since 2020, 90 trained CORE "strike force" members have completed more than 500 dives and treated nearly 13,000 corals with amoxicillin which has proved to be successful against Stony Coral Tissue Loss Disease.
"Month after month we've been seeing thousands of corals dying from SCTLD," said Cummings. "There has to be some light at the end of the tunnel."
In the future, one of the questions the CORE team is planning to research involves corals' immune response to disease. They hope to discover which corals are more likely to resist future infections: those that have been treated for the disease and recovered or those that never have been affected.
CORE is not the only organization researching coral growth in the territory. The Nature Conservancy has set up a hub to grow coral on St. Croix and the University of the Virgin Islands has been collaborating with Coral World to learn how to treat diseased coral and get it to grow again in places where it won't be reinfected.
CORE's program is unique in that it depends on volunteers who are committed to "citizen science." It also relies on guidance from experts, including Anna Toline, a National Park Service researcher who has a doctorate in coral genetics, Dr. Rebecca Gibbel, a veterinarian who also has a master's degree in marine biology, Thomas Kelley, resource manager of the Virgin Islands National Park and Jeff Miller, a retired NPS fisheries biologist.
It's volunteers who keep CORE projects going day in and day out, like strike force team leader Glenn Harman and his wife Sue Littlefield, and divers Pam Gaffin, Nelson Uzzell, and Frank Cummings.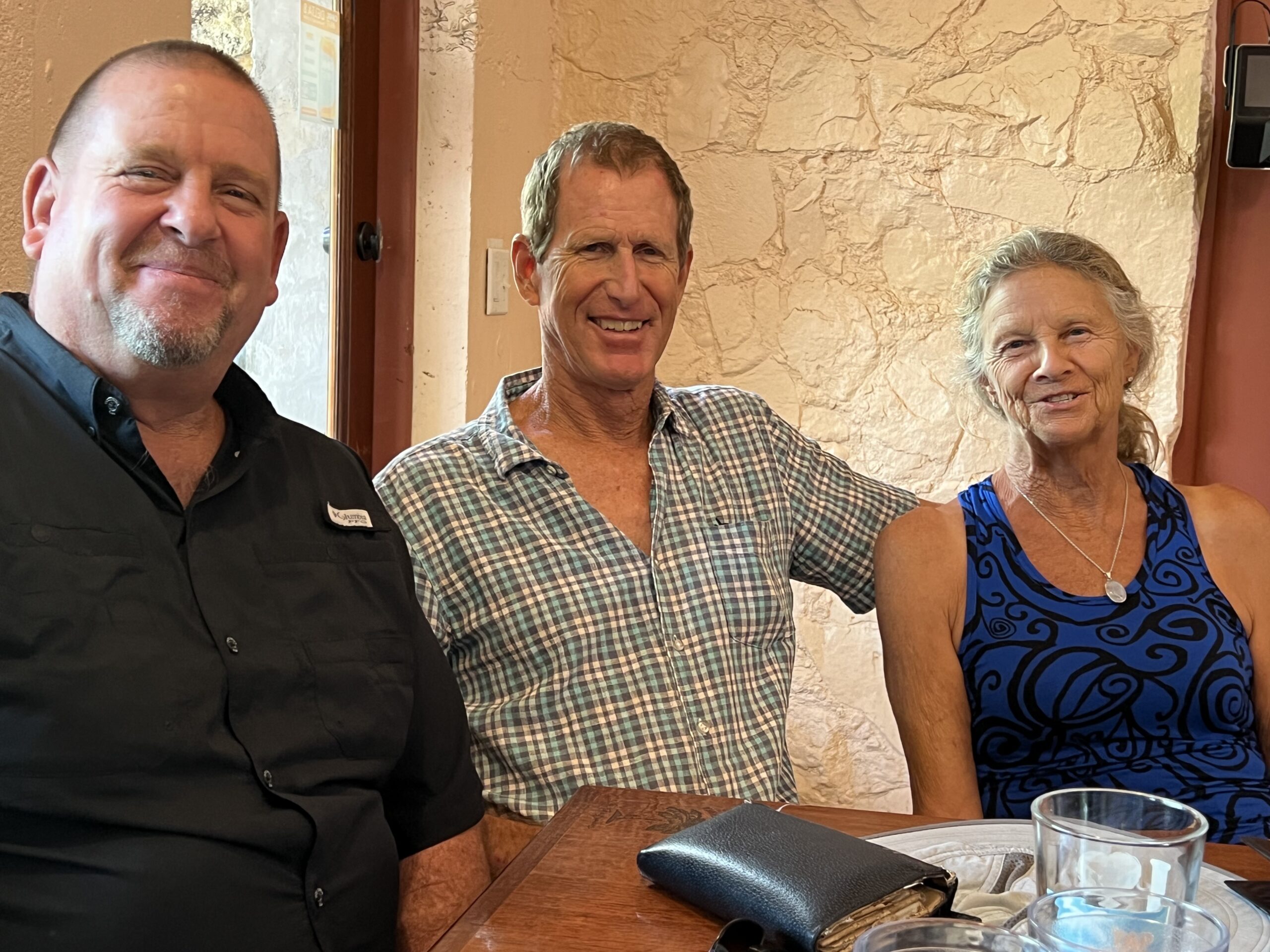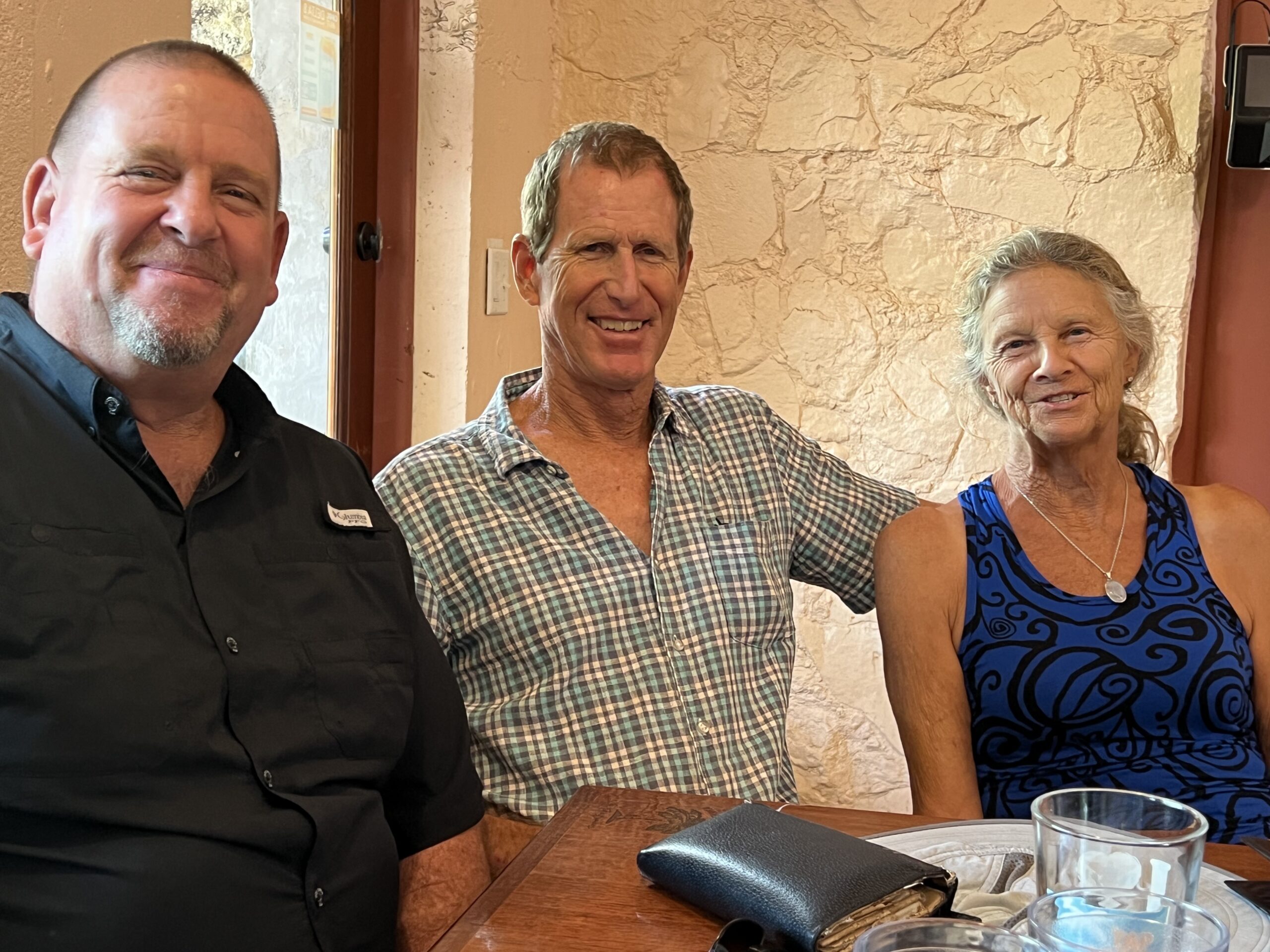 With funding from the Friends of the Virgin Islands National Park, LowKey Watersports, The Virgin Islands Audubon Society, FlyAway Charters, Dockside Dinghy Rental, and others, CORE manages to stay afloat financially, but donations are always welcome.
Next week, CORE is sponsoring a Lionfish Derby on St. Croix from May 26 through 28 with a $7,500 purse. Register online at https://www.corevi.org.