On Tuesday at the Government House Press Briefing and COVID-19 Update, Commissioner of the Department of Health Justa Encarnacion confirmed Omicron Subvariant BA.4 is now present in the territory. She said, "On Friday, we released a press release advising the public that the Omicron Subvariant BA.4 is now present in the territory."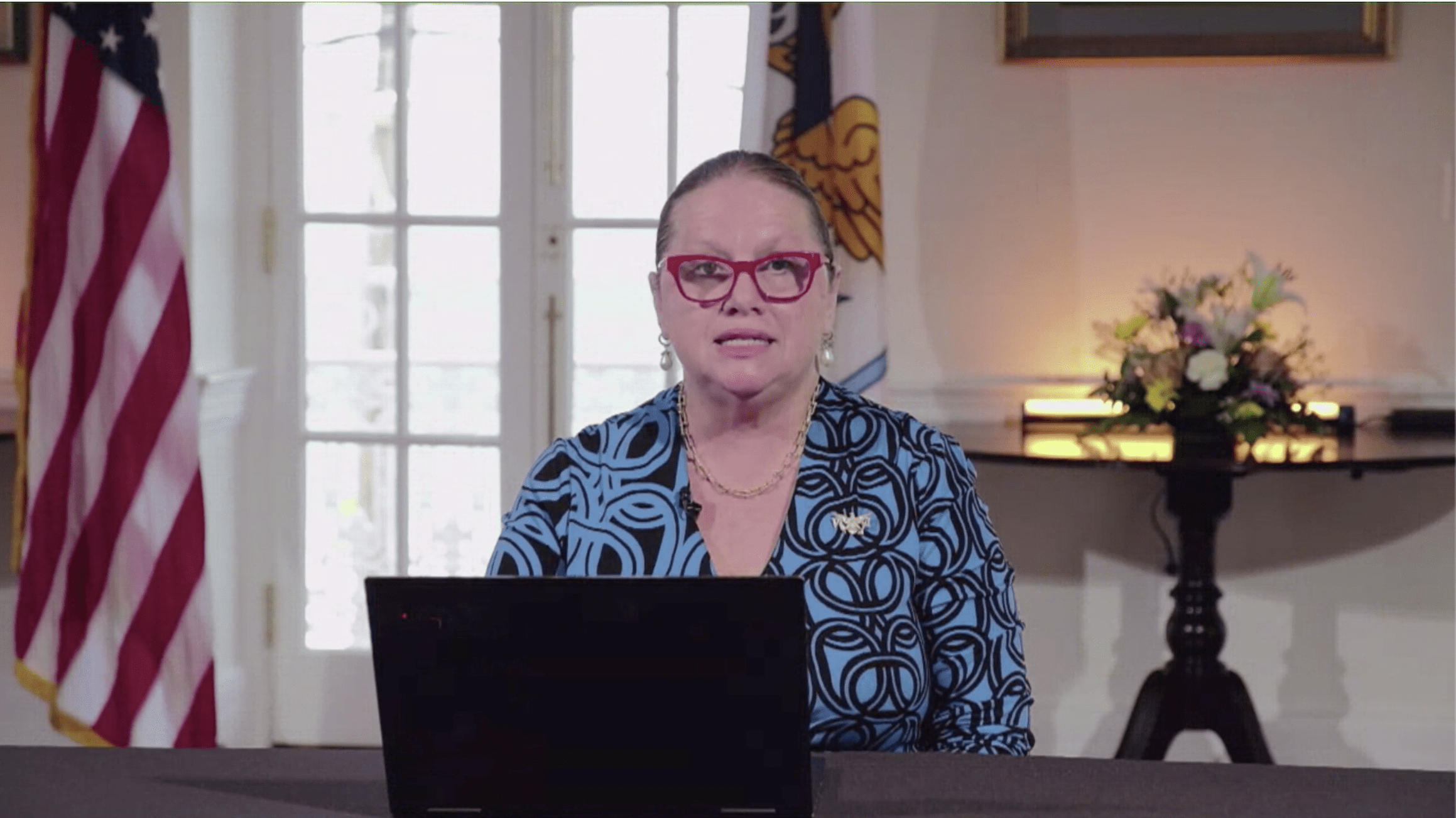 Still pending is confirmation from the Centers for Disease Control and Prevention on preliminary findings of the presence of BA.5. "We will inform the general public of the confirmation once received from the CDC," said Encarnacion.
She also said that the Department of Health is expecting that the variant will eventually begin to circulate and for the public to be vigilant by practicing healthy behaviors while in public spaces where more exposure can occur.
Encarnacion said that it is important for the public to understand that it does not mean that COVID-19 is dwindling down or isn't present. What it means is that we have the availability of being exposed to numbers at any specific time. "There is expected to be a surge throughout the mainland in August or September, and of course, you know we follow after that."
The latest COVID-19 data show that the positivity rate is up to 8.72 percent. There are currently 163 active cases in the territory (119– STX, 32– STT, 12- STJ). There are currently two patients hospitalized at the Schneider Regional Medical Center and no cases at the Juan F. Luis Hospital. So far, there have been a total of 118 deaths within the territory.
In other updates, Director of Communications Richard Motta Jr. expressed his heart condolences to the family and friends of the late honorable Charles W. Turnbull, who transitioned this past weekend in Washington D.C. Gov. Albert Bryan Jr. released a statement on Sunday for all flags to fly at half-staff from one week to 30 days.
A new vaccine schedule for those interested in getting the vaccine was also released. On St. Croix, you can get the vaccine at the St. Croix Community Health Clinic – Modular 1, adjacent to the Charles Howard Complex, on Monday and Wednesday from 9 a.m. to 4 p.m. On St. Thomas, the vaccine is available at the Community Health Clinic on the second floor of the Schneider Regional Medical Center from Monday through Thursday from 9 a.m. to noon and 1:30 p.m. to 3:30 p.m.
On St. John, all vaccines and boosters for all age groups are available by appointment only. An Appointment can be scheduked by calling 340-776-6400.
Pediatric vaccines from ages five to seven years and infants from 6 months to 4 years are available on St. Croix and St. Thomas through the Maternal and Child Health Clinics. On St. Thomas, the Maternal Child Health Clinic is open on Tuesday and Friday from 8 a.m. to 4 p.m. For an appointment, please call 340-777-8804, extension 2600, or log in to covid19usvi.com/vaccines to schedule online. Walk-ins are also welcomed. Parents are reminded to please walk with their identification and identification and birth certificate for their child.
COVID-19 testing will be held on St. Croix at the Charles Harwood Memorial parking lot from Monday through Friday from 9:30 a.m. to 10:30 a.m., and on St. Thomas at the Schneider Regional Medical Center loading dock on Monday, Tuesday, Thursday, and Friday from 9:30 a.m. to 10:30 a.m.
In other updates, the GVI Fellows Program deadline to apply for the program is July 15. For more information, you can visit www.DOPUSVI.org.