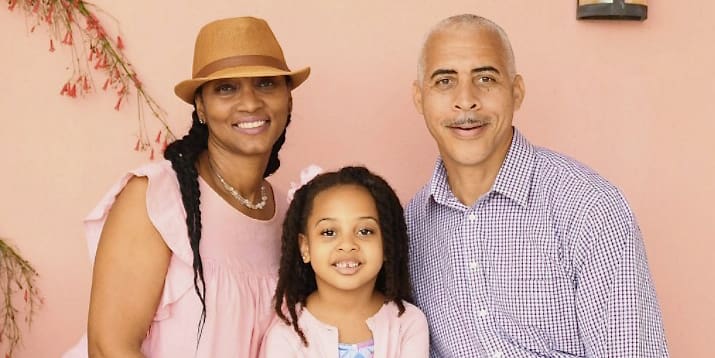 St. Croix-born author Lorine Samuel-Woods this June launched her second novel, "All the Ghauts Are Running," a romantic suspense novel that readers review as a "page-turner."
Driven by intrigue and heightened by the passion of romance, Samuel-Woods' true-to-life tale leaves readers engaged to the story's end.
Writing under the nom de plume Krystina Powells, she weaves a story that revolves around Sessy, an older woman in Georgia, and her great-niece, Pepper, who lives and works in New York. The two women must investigate a wayward company on the beautiful island of St. Kitts, with Pepper traveling to the Caribbean island as the sleuth on this daunting mission. Both suspense and romance intervene, taking the reader on an unforgettable journey.
Pepper connects with local allies to aid in her detective work when she meets up with the mysterious Damian Finch. The narrative moves from intrigue and passion to determination and courage, holding the reader in its grasp.
Author Samuel-Woods wants her readers to see "the power of enduring love and the need for tolerance and an open mind" She hopes readers will "pick up hints of the realities of how people relate to each other in the Caribbean and the shenanigans of some in business on the island who have what may seem to be ultimate power."
Samuel-Woods has always loved a tale, from writing short stories in school to being raised hearing live storytelling.
"I've always had a story in my head," she said.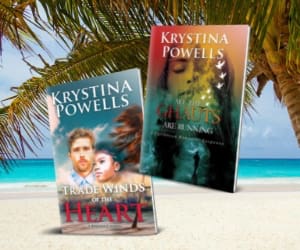 Realizing that lots of what she read and saw on the screen were not the best depictions of Caribbean life, Samuel-Woods was motivated to write her own Caribbean story. She knew that her life in the Caribbean "would fill the gap of what was missing."
With that realization, Samuel-Woods mused about a love story with a little more flavor. She created a story from the images that were so strong in her head.
"I began to write down what, to me, would be a charming love story based on real-life experiences in the Caribbean," she said.
Samuel-Woods thought an interracial love story set in the Caribbean "would be awesome." She knew the challenge of creating such a story would bring the romance conflict based on race, culture and economic status. The result was her first novel, "Tradewinds of the Heart."
Growing up on St. Croix as Lorine Samuel, she was a student at John H. Woodson Junior High School, St. Croix Central High School and the University of the Virgin Islands. Her family is from Estate Calquohoun. Her middle name is Kristina, named after her grandmother, and Powells was her paternal great-grandmother's surname. To honor both ancestors, she chose the pseudonym Krystina Powells.
Samuel-Woods moved to the Dominican Republic in 1993 and worked for four years as a missionary for the deaf.
Both of her books are self-published, in which the author is responsible for all aspects of the production, from writing to marketing and everything in between. She engaged the editing expertise of a librarian friend, hired a developmental editor and a copy editor and got it "just right," she said.
"When a book is being self-published, you must be more meticulous," she said. "It must be of a certain caliber."
"Tradewinds of the Heart" was published in June 2020. "All the Ghauts are Running" was published this June, and she is working on her third novel, scheduled to be published in June 2022.
The author said her third novel is inspired by a true story "that has to be told."
Samuel-Woods lives on St. Kitts with her husband, Kevin Woods. She home-schools their daughter Miquea and operates her business, Lorine Woods Interior Design.
"All the Ghauts Are Running" and Tradewinds of the Heart" are available locally at Undercover Books & Gifts in Gallows Bay, and online at Amazon.com, Barnes and Noble, and at BookShop.org.
Samuel-Woods – under her pseudonym Krystina Powells – is online at Facebook and Instagram and on her website.