Pictured above:  Workers pump waste from water tank in parking lot across the street from the Virgin Islands National Park dock. The parking lot is closed until further notice as disposal of the water tank takes place. 
Photos courtesy of Perdita Stapleton.
Last week there were noticeable changes in the scenery between Nature's Nook and Denzil Clyne Car Rental in Cruz Bay.  The parking lot was closed, blocked off by signs, construction barriers and yellow strips of tape.
On Monday, February 6th,  the reason for the barriers in the Cruz Bay Parking lot was confirmed.  The removal of the huge dilapidated water tank between Denzil Clyne Rental and The Lumberyard was taking place.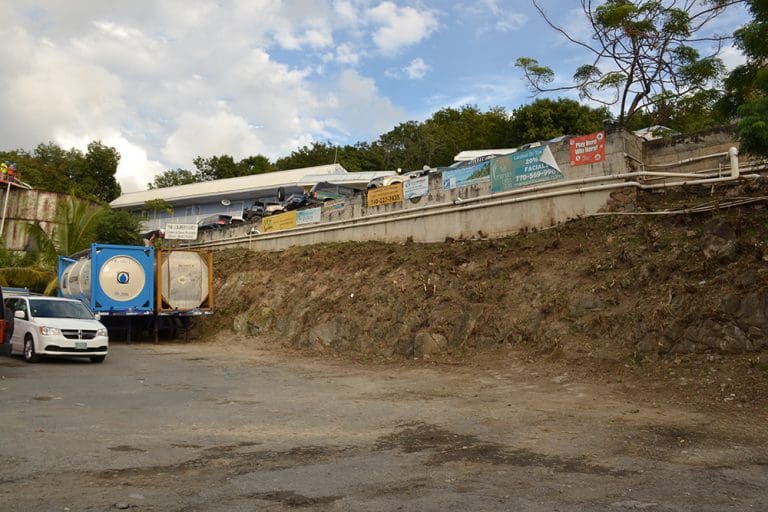 [adrotate group="6"]
The U.S Environmental Protection Agency Region II (EPA), the U.S Coast Guard and the Virgin Islands Government has concluded it is necessary for the removal of the water tank from its present location to prevent future hazard to the surrounding area, including the marine life if its content spills into the sea. The tank has deteriorated and its contents are more than standing water.
The tank which is rumored to have been in its present location since the 1940's, contains water, oil and asphalt.  After the discontinuation of use as a water tank, it was later used for storage of asphalt by a past road repair company.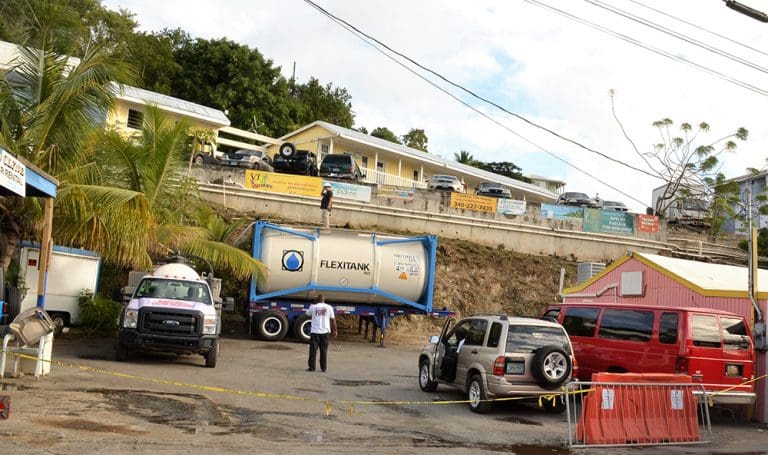 The On-Scene Coordinator for the EPA, Dilshad J. Perera stated that the water tank's capacity of 125,000 gallons is now eighty percent sludge.  The crew of contract workers are pumping the water and oil into International Organization for Standardization (ISO) tanks used for storage of hazardous and non-hazardous waste. The tanks are layered for protection from spillage and leakage.
Additional tanks and time may be needed to remove all of the waste from the tanks. At 5,000 gallon capacity each, the two present ISO tanks are not large enough for all of the water tank's waste.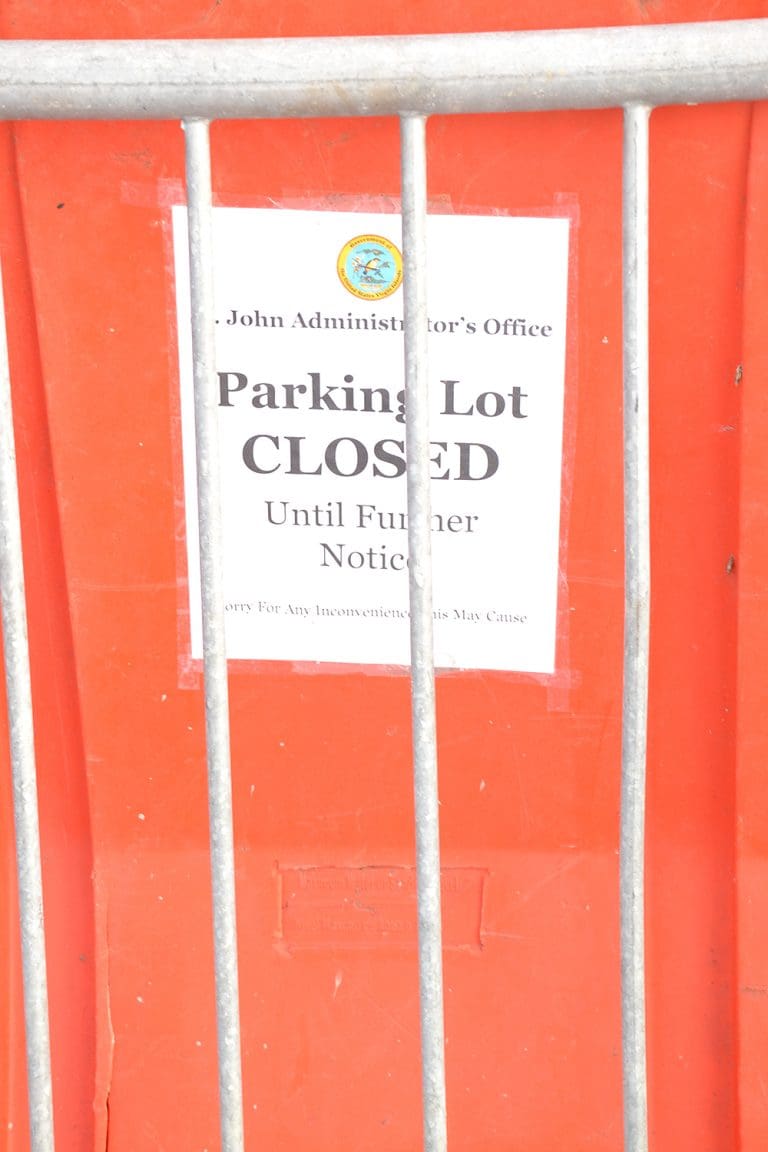 Mr. Perera stated that the contractors are ready for the removal and have additional tanks at their disposal. He also shared that because of the presence of asphalt in the tank, it could be weeks before the waste removal is completed and the water tank is dismantled.