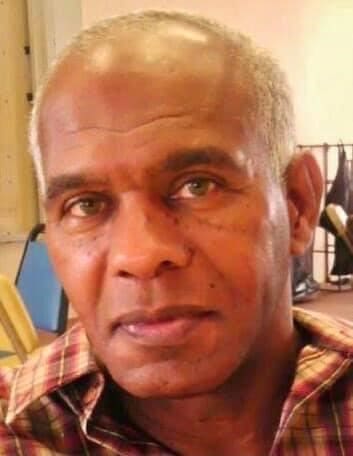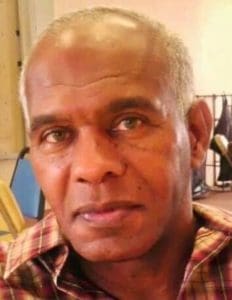 Cruz M. Santana Sr., also known as "Cruzito," of Estate Mon Bijou, died on Jan. 15. He was 70 years old.
He was preceded in death by his mother, Maria Belen Murray; father, Cruz Santana; and stepfather, Victor Murray Sr.
He is survived by his wife, Vilma L. Santana; daughters: Aymee Santana, Shemara "Chomy" Santana and Jessica Santana; son, Cruz M. Santana Jr.; grandchildren: Said Wallace, Aymenys Pizarro, Shadi and Shaheen Rahahleh, Jeida Sosa, Jovany Saldaña, Nashali and Zuriel Santana; and great-grandchildren: Rafael "Shadeen" Batista and Sheldon Francis Jr.
He is also survived by sisters: Omayra Murray, Nora Frachette, Gisela Rodriguez and Marilou Santana; brothers: Victor Murray Jr., Jose Escobar and Ivan Santana; mother-in-law, Leonor Ayala; and and nieces: Tashira, Leesa, Aneliz, Yimarie, Lysha, Nicole, Kimberly, Maria, Daisy, Kathy, Iny, Grisel, Annisa, Lila, Maria, Tatiana, Melina, Melanie and Sheala.
More survivors are nephews: Frankie, Sonny, Gregory, Nick, Kevin, Robert, Victor, Shawaki, Julian, Isaiah, Raheem, Victor, Enrico, Jens, Daemond, Jose, Masai and Jahsamie; aunts: Susana, Celina and Carmela Santana; uncles: Marcos Mojica and Felix Osorio; son-in-law, Jeffrey Saldaña; brothers-in-law: Jaime, Luis Raul, Francisco, Claudio, Carlos, Santos, Joel and Garibaldi Encarnacion; and sisters-in-law: Elizabeth, Josefina, Monica, Felisa, Marisol, Hermeian and Joanne.
Other survivors include special friends: Rosa Puello, Inno, Wilma, Ms. Williams, the Bermudez family, the Benitez family, Betty Vidal, Lisin Drew, the Clarke family, the Acoy family, the Murray family, Sen. Franklin "Frankie" Johnson, the Bureau of Corrections family, the St. Croix District Court family, the Sosa family, the Saldana family, the Figueroa family and the Ledesma family; as well as other relatives and friends too numerous to mention.
Tributes will begin at 10 a.m., followed by a funeral service at 10:30 a.m., Friday, Jan. 28, at Holy Cross Catholic Church. Interment will be at Kingshill Cemetery Veterans Section.