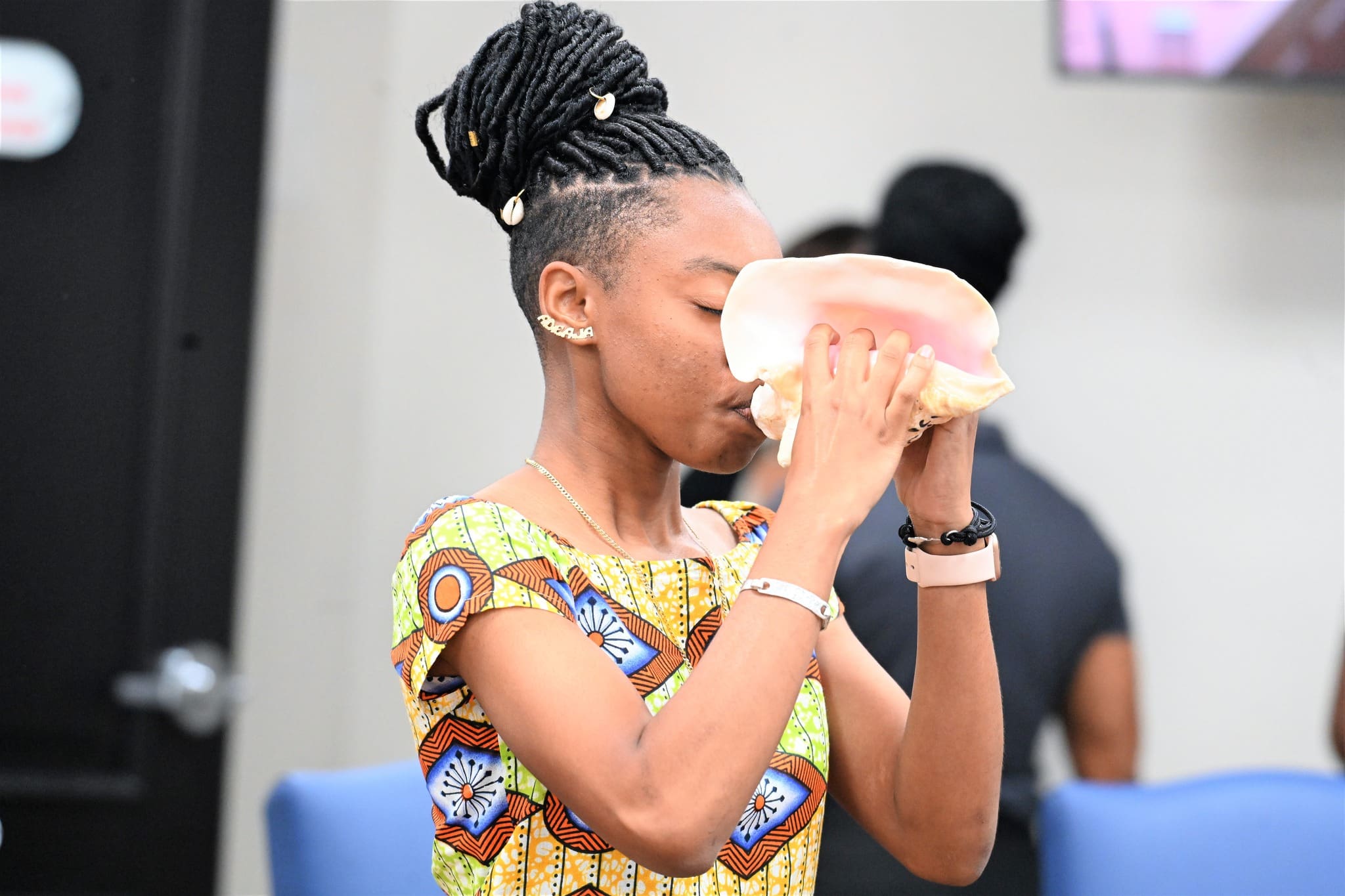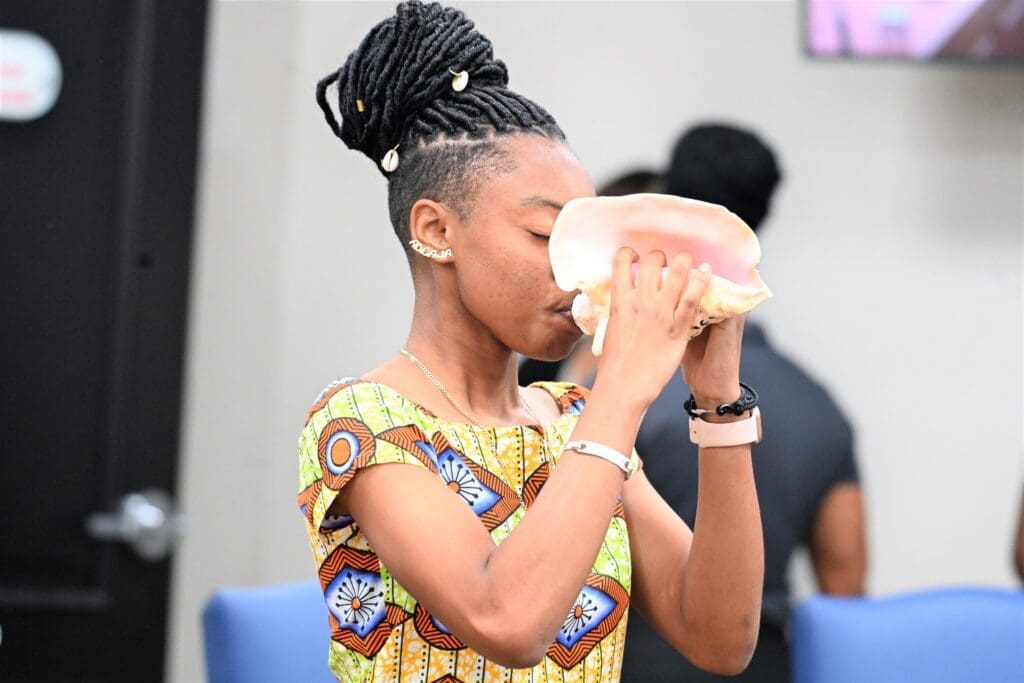 Sen. Angel Bolques Jr., committee chair, opened the Committee on Culture, Youth, Aging, Sports, and Parks hearing with a symbol of the Virgin Islands' culture. The strength of our people, "a call to action" took place as 12th grader Adeaja Longville blew the conch shell, sending smiles across the senate floor. 
"We are about to embark on a celebration that is ours and does not belong to anybody else; the very ethos of our identity happens to be our culture," Bolques said beaming with joy and pride.
Bolques defined culture as "Our social behavior, our norms, and rules; through culture, we are governed through long-standing customs which are parts of the building blocks of the pillar of any society if we are."
Former Senator Carol M. Burke, who is now the chairperson of the 175th Emancipation Commemoration Committee (ECC), gave testimony.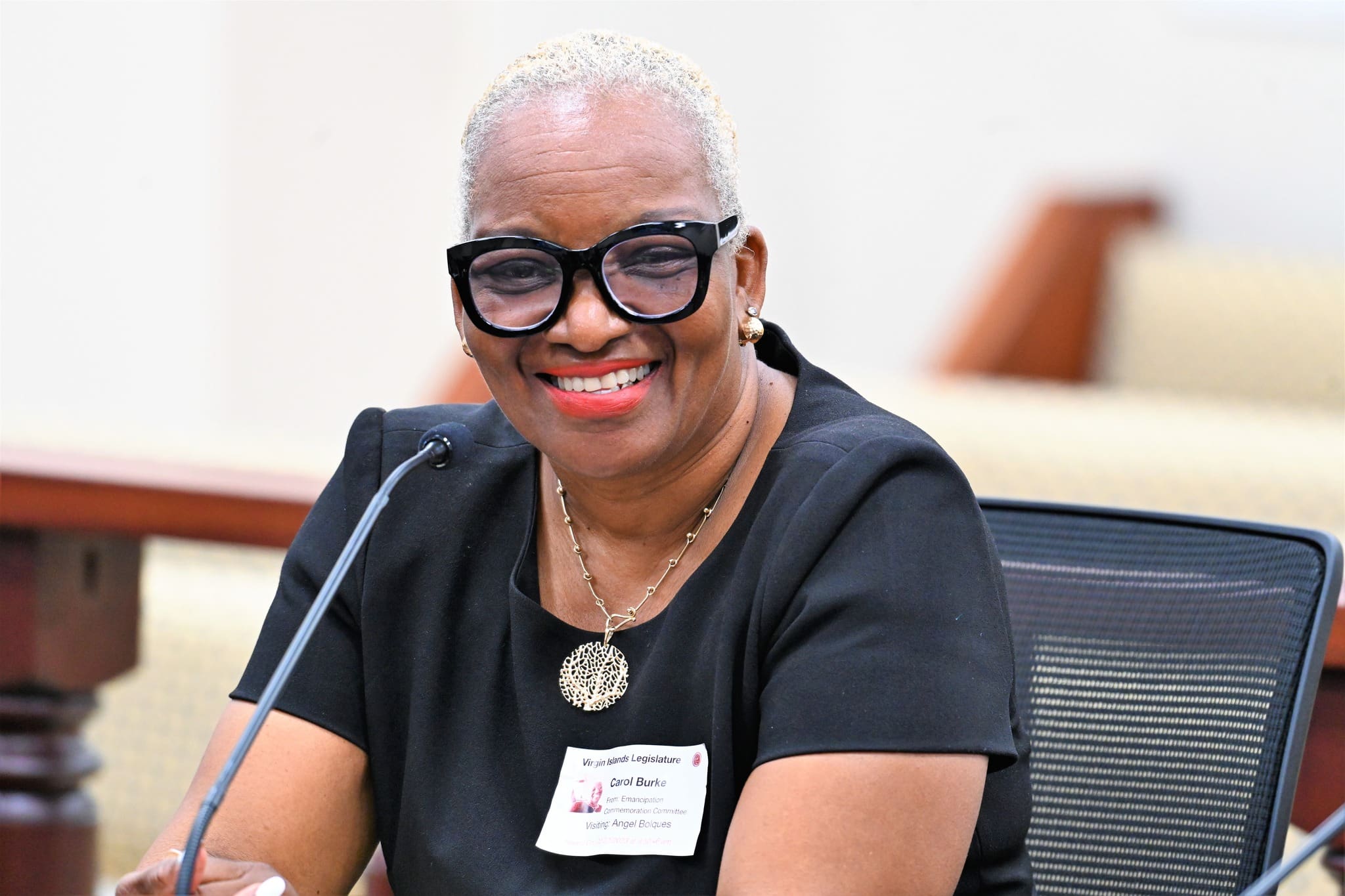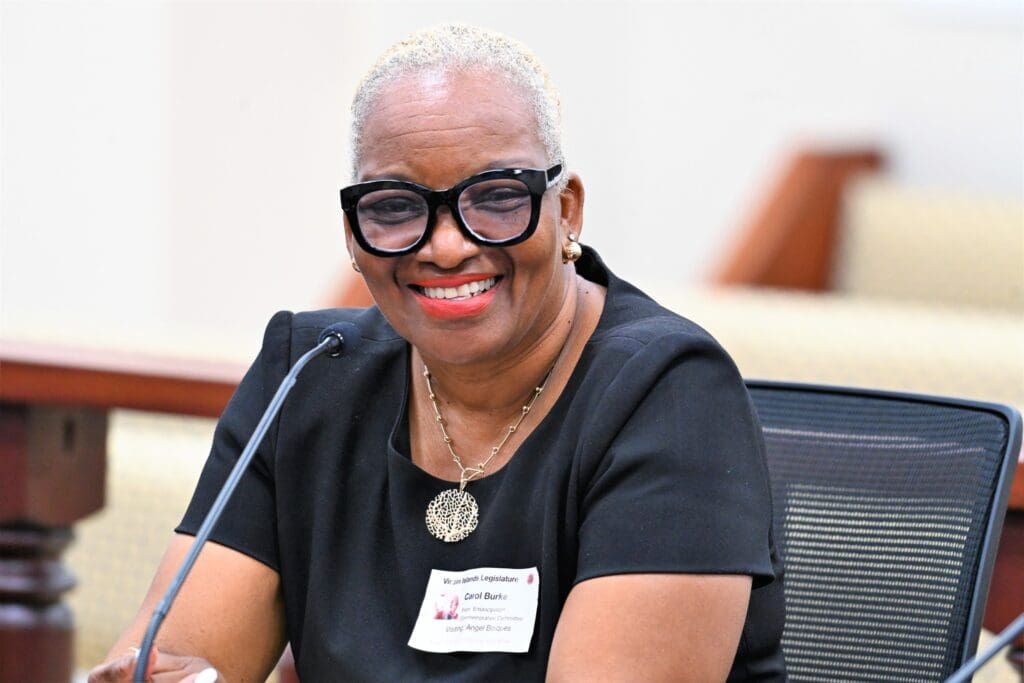 Burke told the Senate body that the Emancipation Committee is without office space, supporting staff, and other resources; however, they plan to function at full capacity within their means. 
The Emancipation Committee is limited, considering how the allotted $1M could be utilized. According to executive order No. 522-2022, "the committee will plan and implement events, programs, and the official commemoration over the course of the 175th anniversary celebration year of 2023," said Burke.
Concerned with the budget, Bolques asked Burke if they "had been able to have a breakdown of itemized budgeting as far as entertainment and necessity values are, and are you having any challenges with quoting the committee with these services?"

"We have had to depend and rely upon Cheif of Staff Karl Knight of Government House because originally there were funds to be available for those specific purposes so that we could have an office space, travel budget, meetings to accommodate meetings, and we don't have that money now because it's not in the budget," said Burke.
Jean-Pierre Oriol, commissioner of the Department of Planning and Natural Resources, noted that they stand in support, pledging technical and financial support where they can for the 175th Emancipation committee, not just this year but in the years to come.
Bolques inquired about the state of the territories forts and their maintenance, "are they ready to be utilized for this function?"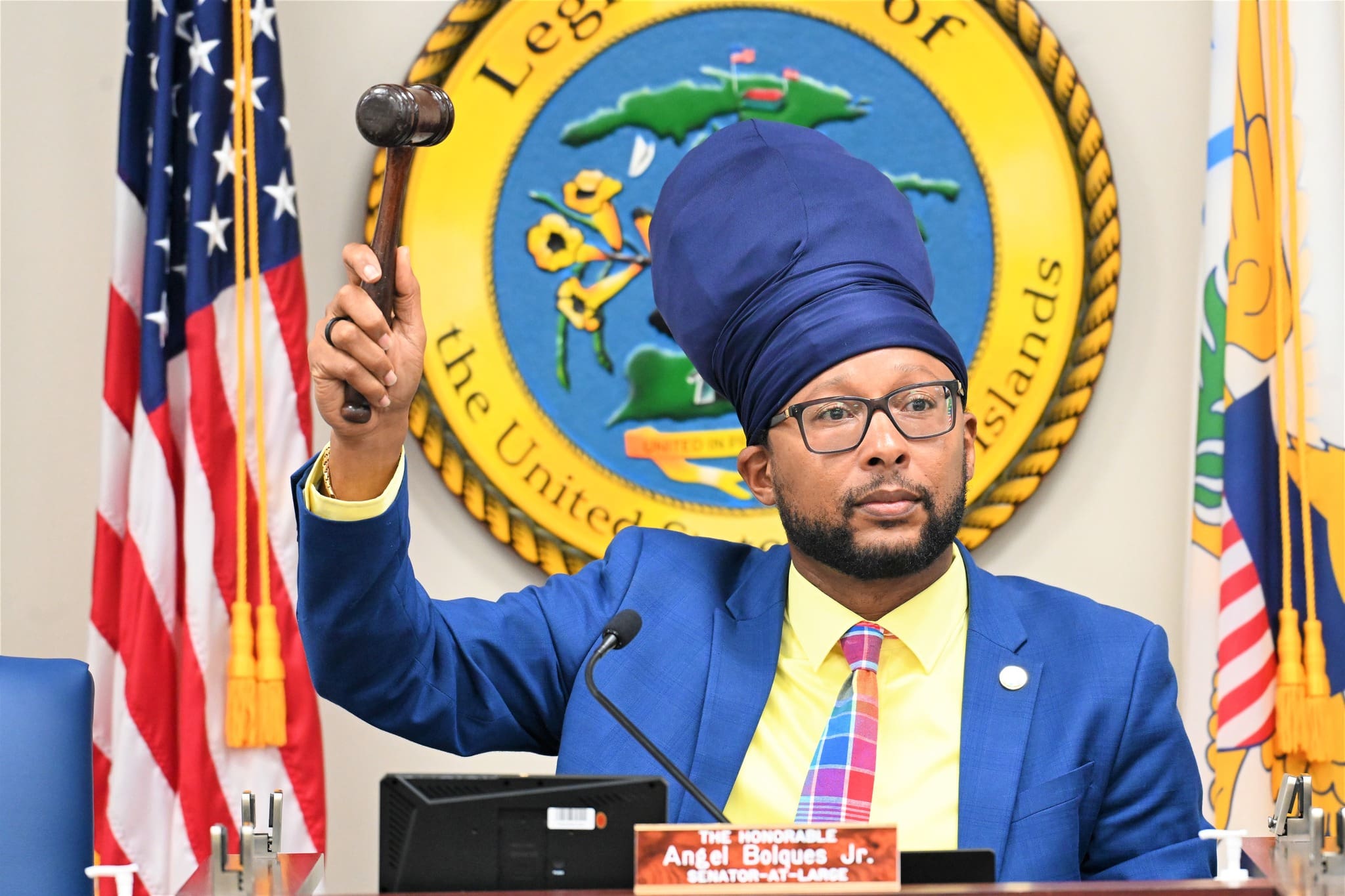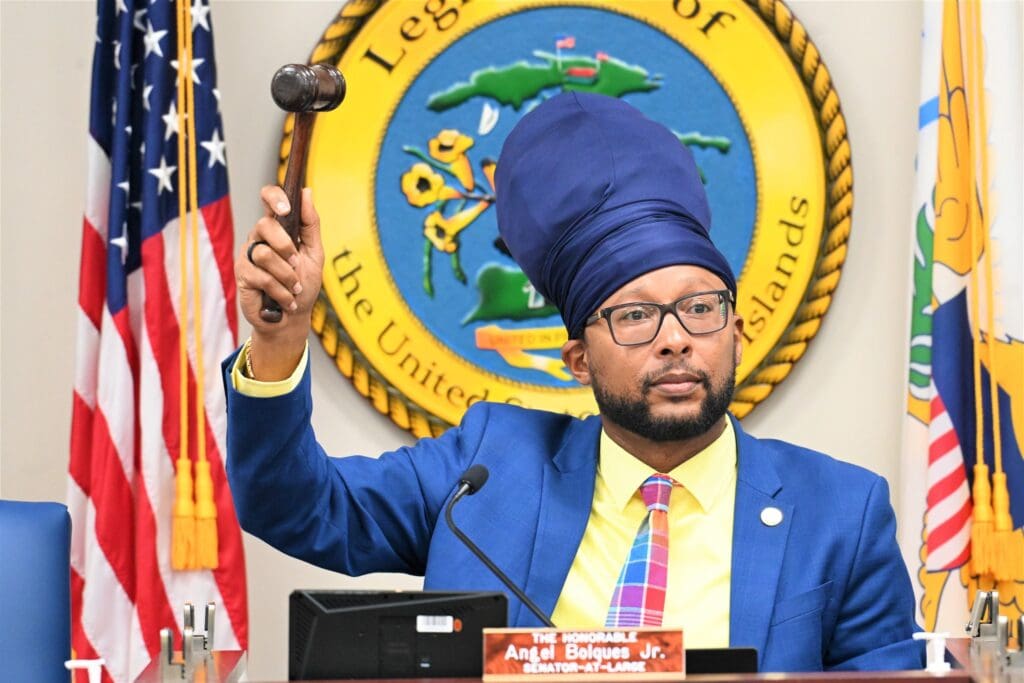 Oriol explained, "from an aesthetic perspective with Fort Christian, there has been some blowouts and damages." Repainting of the faculty needs to happen, "but in terms of functionality, the restrooms are operational, and electricity flows."
"We don't want to cover over any damages, prior to the full assessment being completed. The assessments on Fort Frederick is also in progress and they started in November. Fort Christian is almost completed, and expect the full assessment to be done by the end of this week." Oriol continued his response that functions can be held inside both forts.  
Highlighting collaboration efforts, Oriol stated, "The committee has also come up with some plausible alternatives on what we can do with the forts and ways we can cover some of the damages. Our goal is to make this as pristine as possible."
Keeping the momentum going in regard to highlights, Sen. Marvin A. Blyden asked, "What is the status of efforts to select the 175 individuals for recognition? The community was supposed to be forwarded the opportunity to choose 50 of those individuals. What is the status of that process thus far?"
Taking charge to answer, Burke said, "The status is completed. We announced it yesterday that we painstakingly took our time last week to comb through and select, that process has been exhausted and we are prepared to announce who the 175 will be." 
Burke went on to explain that they are currently in the process of planning two ceremonies at Government House, one in St. Croix and one in St. Thomas, for the postponed ceremony that was to be held in Dec.2022. The ceremonies are projected to be held in early April 2023. 
"We are willing to partner with anyone, and we are providing a framework of all the activities. In the instant future in the next week or two, there is going to be a call to culture bearers, all organizations, groups, and individuals to come and meet with the ECC, so we can collaborate the best way and they can have a solid role in activities and events," said Burke.
After noting that Emancipation Day is July 3, around the same time as the St. John Festival, Sen. Javan James almost landed himself in the hot seat with Burke after specifically directing the question to her and Ian Turnbull, director of the Division of Festivals "how do you plan on merging the two celebrations that they are not conflicting since they are around the same time?"
Burke went on to set the record straight, stating that "Specific to St. John Festival, we don't want to stop that festival. We don't want to impede it, but at the same time, we are not holding back on any events related to Emancipation Commemoration 175 because of St. John Festival."
"I agree with the sentiments of chairwoman Carol Burke. The both can happen at the same time. It will just make those events bigger," said Turnbull.
You can find information about current and upcoming events for the year, as well as launching a final section of the "Keepers of the Flame" on the Emancipation Commemoration Committee website, which is to be launched this week.
"It was important for us to see the value in our culture to inspire others to do the same. Our cultural diversity had made the canvas of the Virgin Islands a vibrant place, much like our madras. Through culture, we are governed by longstanding customs, which are part of the building blocks of the pillars of any society, and if these pillars are not properly followed, our culture will fall apart and dwindle through time," said Sen. Bolques 
Sens. Angel Bolques Jr., Samuel Carrión, Marvin A. Blyden, Alma Francis Heyliger, Franklin D. Johnson, Novelle E. Francis, Jr., Milton E. Potter, Diane T. Capehart, Marise C. James, and Javan E. James, Sr. were all present.