The Grove Place Action Committee's annual D. Hamilton Jackson Day celebration at Grove Place drew hundreds of Crucians and Virgin Islanders to honor one of the "founding fathers of the Virgin Islands of the United States."
Raymond Williams, president of the GPAC, said he expected a large turnout to picnic on the almost 400 pounds of top round cooked and offered to the community in traditional celebration of Bull and Bread Day.
The park was tent-filled with vendors selling crafts, homemade pastries, local food and drinks and toys for the youth.
The mild weather and the grassy park were a haven for a family and community day of reverence, respect and festivity. A few drops of rain did not discourage the crowd, which included the elderly and the younger adults, teenagers and the very young, gubernatorial and senatorial candidates and their supporters, all gathered to celebrate and pay homage to a V.I. hero.
The annual commemoration drew folks from every corner of the island to make up for the year missed due to the hurricanes.
Jackson was born on Sept. 28, 1884 at Estate East Hill on St. Croix in the Danish West Indies. By the time he was 16 years, he worked as a bookkeeper for David Canegata in his dry goods store in Christiansted.
In his talk Thursday, Percival "Tahema" Edwards reminded the audience of Jackson's intellect and his ability to use his knowledge to fight against injustices toward his people.
"At the beginning of the twentieth century in 1902-1903, Jackson signed his first petition revising the 1863 Colonial Law," said Edwards.
Both Jackson's parents were teachers at East Hill School, where his education began and where he later became a teacher in 1911.
At the age of seven, Jackson told his parents he wanted to become a Moravian minister. He pursued that dream at the Moravian College in Philadelphia in 1913 and by 1914, and he returned home as a Moravian minister.
Ralph Bough assisted Jackson in 1915 in organizing the first labor union on St. Croix: the St. Croix Labor Union. As president of the organization, he was instrumental in helping laborers organize protests and discussions to garner better working conditions and higher wages, instead of them taking part in past physical uprisings.
Jackson spent three months in Denmark challenging a 1779 ordinance of censorship on all publications in the islands. He was successful in his petition for a free press, and the censorship was removed. He returned home and published the first free press publication on St. Croix, the Herald.
Edwards said, "As editor of the Herald, Jackson used it to educate the laboring class, giving them a voice to expose corruption."
"He gave the people the strength that our "Black Moses" stood up to the King of Denmark and the Parliament," said Edwards.
Olu Massey said he has lived on St. Croix for more than forty years and returns to Grove Place every year to celebrate his hero D. Hamilton Jackson.
"I feel it's important to contribute my energy by being here today," said Massey. I have a business and I closed my shop today in honor of what he's done and how he did it at a peak time when the labor union was at its height."
"Now everyone didn't get along with everyone, but they came together to accomplish their goal. It's a very powerful expression of Afrocentric development and inner development and unity," he said.
Jackson was instrumental in gaining support for the transfer of the islands, after his frustration with the Danish government's empty promises for reform. In 1917, the Danish West Indies was transferred to the United States.
Governor Kenneth Mapp, Congresswoman Stacey Plaskett, and Senate President Myron Jackson spoke to the celebration of the day.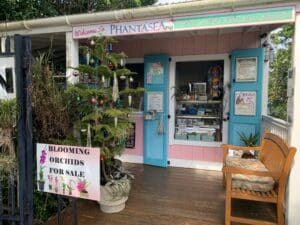 "I consider him one of the founding fathers of the Virgin Islands of the U.S. I am reminded of the lineage of the extraordinary resilience and self determination from whence these Crucians and Virgin Islanders came," said Plaskett.
"Indeed I am reminded of that resilience demonstrated by the Baobab on which our ancestors posted a copy of the Herald," she said. "I am especially proud to see hundreds of Virgin Islanders here to celebrate."
In 1923 to 1926, Jackson served on the Colonial Council of St. Croix and on the Municipal Council of St. Croix in 1941 and 1946. It was during these terms he often served as a spokesperson, and traveled to the nation's capital in the latter period to speak on pertinent issues affecting the new U.S. territory, like citizenship for the islands' people.
"When it comes to recognizing who our heroes are – our local heroes – who have contributed so much to our community and have impacted the greater region, we have to be here. We have to be here to support that," said one attendee of the meeting named Alexis.
"Jackson was very intelligent, very focused in terms of what he wanted to get done. He achieved something in his time that was remarkable, that was revolutionary, that was genius," Alexis said.
Jackson practiced in his law firm from 1927 to 1931 and provided legal services, often without charge, to islanders.
From 1931 to 1941, Jackson served as a judge of the Municipal Court of St. Croix and played a role in the development of the 1936 Organic Act, which gave the territory a measure of self-governance over internal affairs.
Jackson died on May 30, 1946 in Christiansted, St. Croix. He is remembered as a fearless and eloquent leader and an important figure in the struggle for increased civil rights and workers' rights on the islands.
David Hamilton Jackson Day is a legal holiday in the U.S. Virgin Islands and public schools, local government offices, V.I. Superior Court and the Legislature were closed. It is also a banking holiday.