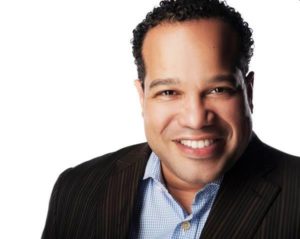 Often the goal of investing in private equity is to put your capital into companies that people recognize as having an immense amount of potential. However, local businessman Dale LeFebvre takes a different approach when he decides how to invest his resources.
He created his private equity firm 3.5.7.11 with the intention to "see value where others do not" and has acquired several subsidiaries that share the same values.
Initially, LeFebvre did not foresee private equity in his future. In fact, he didn't even see
college in his future. However, after excelling in his 11th grade PSAT, he was prompted to join a summer program at Massachusetts Institute of Technology. From then on, his drive for knowledge and success grew exponentially. He attended the Massachusetts Institute of Technology and obtained a Bachelor of Science in Electrical Engineering in 1993.
LeFebvre's passion for challenging himself then propelled him to join the global consulting firm McKinsey & Company. Working to better the financial situation of his clients there, LeFebvre found something he was passionate about: using his intuition to identify and innovate assets with the greatest potential. He became so captivated by the world of private equity that he went on to attain multiple degrees from Harvard in Law and Business Administration while working at Morgan Stanley in the summer.
[adrotate group="6"]
While he graduated with $250,000 of debt, and had offers from high-ranking Wall Street firms, LeFebvre was intrigued by a start-up in Dallas that was just raising their second fund. That company turned into one of the world's largest African-American-owned private equity firms and since then, LeFebvre has leveraged his experience at many others, including those he founded himself, including Anvil 1 and 3.5.7.11. He has raised over $1 billion in institutional capital and received a range of national awards, including the National Bell Labs Fellowship, Harvard Law School Traphagen Fellowship, and Aspen Institute Henry Crown Fellowship.
"I don't look like my resume. I look to work with people and on ideas and spaces that are traditionally not focused on by others to create things that I will be proud of at the end and hopefully survive me," LeFebvre said recently.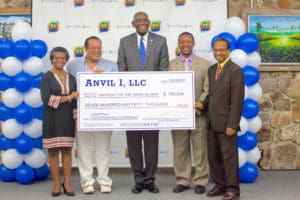 With the U.S. Virgin Islands-based company Anvil 1, LeFebvre is able to give back to the community that he is so invested in. Donations to the University of the Virgin Islands and its research and technology have helped support energy and process technology courses. LeFebvre also puts his engineering degree to use by inventing, holding over 50 patents meant to benefit the community, including an industrial heat removal system.
To find out more about these patents, email info@35711.com.
Related links:
UVI article on LeFebvre
St. Croix Source: You Can't Spell Innovation Without a V and an I 
RTPark Client Pledges $750,000 Over Next 15 Years to UVI