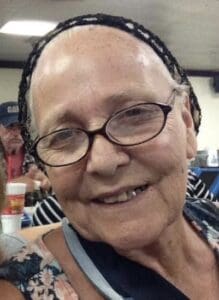 Debborrah Pennington passed away peacefully on Feb. 14. She was a former employee of Merchant's Market and was well known throughout the community. She lived on St. Croix for many years and had just recently moved back after losing her home in Hurricane Maria.
She is preceded in death by her first husband, Alvie, who died in Vietnam; her second husband, Gary; her son, Michael; her mother; her father; her sister; Rebecca; her grandparents; and several aunts, uncles and cousins.
She is survived by her daughter, Melissa Hoffman; her grandchildren: Chris, Joe, Nicole and Madison; her son's child, Gavin; and two great-grandsons, Ethan, and Alex, who was born on March 22. She is also survived by her brother, Patrick; sister, Cynthia; best friend, Karen Gilkes; and many other family and friends.
In lieu of flowers, please make donations to the GoFundMe set up to have her cremated and sent home to her daughter. The link is https://gofund.me/500dfcab.