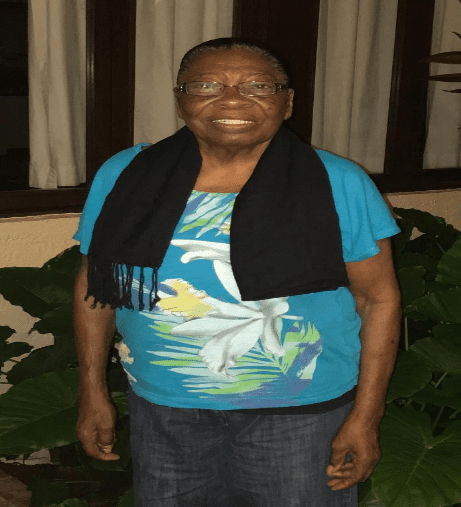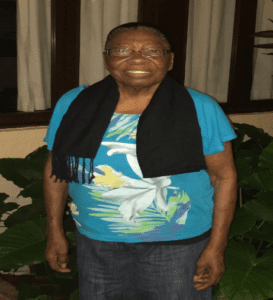 Deloris Gwendolyn Skepple, affectionately known as "Peanut Lady" and "Mother Skepple," of Estate Campo Rico, Frederiksted, died on Sunday, Aug. 1. She was 84 years old.
She is survived by her children: Chester Skepple, Warren Skepple, Pastor Dexter Skepple, Carolyn Skepple, Dr. Desiree Bertrand, Chenelle Skepple and Njina Lockhart (adopted daughter); daughter in-law, Pastor Terry Skepple; sons-in law: Ira Francis and Ashton Bertrand; sister-in-law, Aldeen Glasgow; and brothers-in-law: Ashfield, Lenroy and Lebert Skepple.
She is also survived by her grandchildren: Ira Francis Jr., Isaiah Francis, Reneecia Bertrand, Stefan Bertrand and Champion Skepple.
Other survivors include siblings, cousins, friends, and others; sisters: Irose Irwin, Eugenie Spencer and Derene Payne; and brother, Sly Payne; cousins: Evelyn Dowe and Cona; friends: Jacelyn James, Ms. Osborne, Sheila Gore and Magdalene Joseph; Senior Center members and staff, and STWMI Ministries family.
The funeral service will be held at 10 a.m., Saturday, Aug. 14, at Way of the Cross Baptist Church in Work and Rest. Interment will follow at Kingshill Cemetery.
Due to the COVID-19 pandemic and public health regulations, all attendees must wear a mask and adhere to social distancing guidelines.