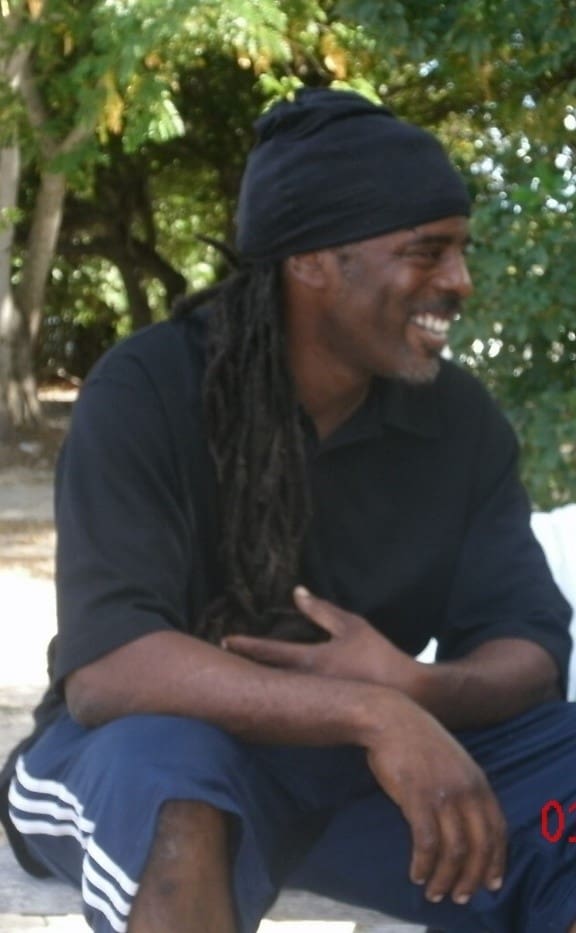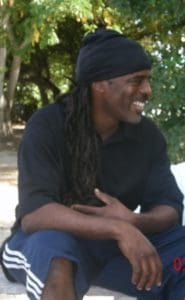 Delroy Anthony Millington Sr., also known as "Yogi," of Estate Sion Farm died on Aug. 4. He was 50 years old.
He was preceded in death by his father, Arthur C. Pertersen Sr., daughter, Renisha Millington; grandmother, Eureka Jackson; sister, Neicia Millington; and nephews: Tahmal Brinkley and Delanie Millington.
He is survived by his wife, Maline Millington; mother, Mercedes Millington; daughters: Delisha Millington and Jazmine Toussaint; son, Delroy Anthony Millington Jr.; sisters: Stephanie Petersen-Brinkley, Kimberly Petersen, Tracy Petersen-Hardee and Beverly Banister; brothers: Troy Millington, and Arthur Jr., Cedric, Ronald, Ray, Eric, Brian, Shelton, Curt, Jeffrey, Brett and Roger Petersen; and nieces: Alayna Petersen, Khalisha Smith, Raenelle Thomas, Tinisha Brinkley–Petersen, Sherifa, Kealia, Tay, Amandi, Erica, Shavel, Naniesa, Angela Petersen, Shakendal Brockington, Mieya Oladipupo, Amber Hardee, Shanea Phillips and Kerriise Richards.
He is also survived by nephews: Andreas Miller III, Racine and Rasheed Thomas, Ray Petersen Jr., Davin, Jeremiah, Jayden, Curt Jr., Cai, Eric and Christopher Petersen, Tione Collier and Bryston, Banister and Eric Brown; great nieces: Anira and Anysha Miller, Ay'vah Petersen, Ee'Neicia Sanes, Ke'nyla Herbert, Shaynyra Gordon, Kamya Thomas, Arayiah and Ariaiah Smith and Aianna Ayoka; great nephews: Azarie Miller, Reyquan Lewis, Ne'Kiel Davis, Adonte Heskey, Omani and Albany Gordon, Akeem, Akiel, Jahkeem Williams, Rosai, Kascine Thomas, Alarieon Thomas, Elijah Smith and Ahmarie Lincoln; and aunts: Kathleen Lima, Delores David and Sharon Mason-Christian.
Other survivor include brothers-in-law: Thomas Brinkley, Orlando Carino, Chris Simeon and Nestor Toussaint Jr.; sisters-in-law: Gretlyn Millington, Melonie Montoute, Uslin John, Shayon Fredrick, Krystal Nia and Selina Toussaint, and Jerri Petersen; special friends: Ray Williams, Louis Ali, Steve Parris, Leon Brooks, Patrick James, William Eke, Clyde Stanley, Marilyn Christian and family, Arlene Vallade and family, James Bates and family, Leola Graham and family, Jose Velasquez and family; cousins and other relatives: Lorriane Isles, Anita Lima, Geneo Lima, Austin David Jr., Rodney Mason, Norman Mason, Anthony Mason, Raquel and Ravine Christian, Kyron and Michael Isles, Christina and Noel Johnson; as well as other relatives and friends too numerous to mention.
The viewing will be held at 9:30 a.m., Monday, Aug. 30, followed by a funeral service at 10:30 a.m., at Holy Cross Catholic Church. Interment will follow at Kingshill Cemetery.
Due to the COVID-19 pandemic and public health regulations, all attendees must wear a mask and adhere to social distancing guidelines.