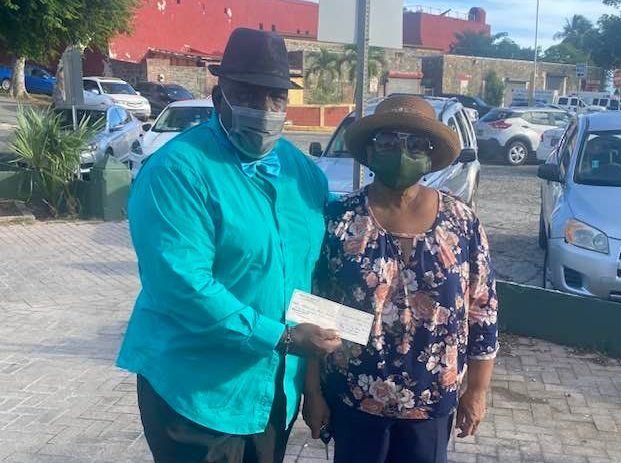 Edgar Baker Phillips, president of the Democratic Vision Club, presented a check for $500 to Francine Penn-Scipio of the Scipio Foundation recently.
The donation will help fund the Penn-Scipio annual Thanksgiving community feast — an event founded in 1996 — on Thursday at Emancipation Garden in downtown Charlotte Amalie, St. Thomas.
A special thanks goes out to the following members who donated — Merla Phillips, Frankie Hoheb, Raymond Francis, Glenwood Dickerson, and Edgar Baker Phillips — according to a news release from the club, which wishes a Happy Thanksgiving to all.