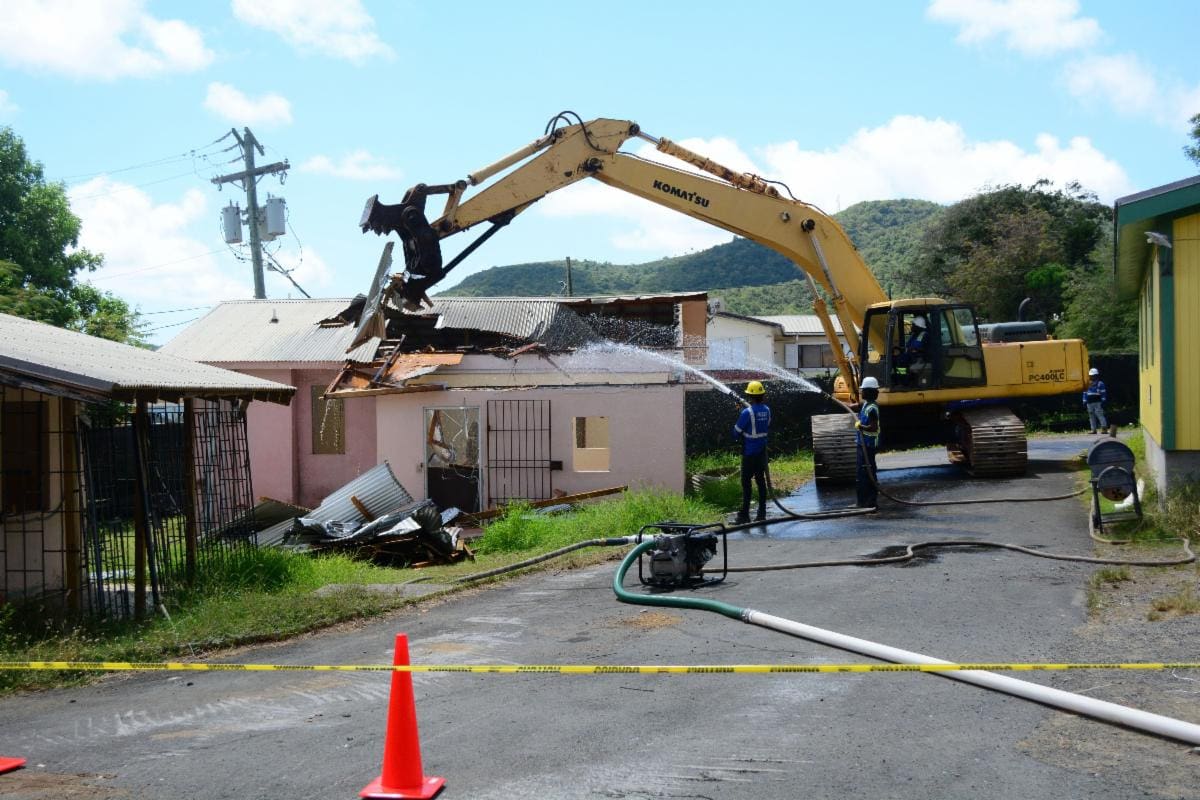 Phase 1 of the demolition of the Charles Harwood Memorial Complex on St. Croix began Thursday, the V.I. Department of Health announced.
The Charles Harwood Memorial Complex was severely damaged in the 2017 hurricanes and deemed by the Federal Emergency Management Agency as replaceable. FEMA awarded the Territory $291 million for the reconstruction of the complex, which will be rebuilt to meet national construction codes and standards. The VI Department of Health spent several months working through the local approval processes, including a historic preservation review.
"This is truly an exciting and pivotal moment for us," said VI Health Commissioner Justa Encarnacion. "It signifies a step toward the future and the modernization of the Territory's healthcare infrastructure. We are committed to completing the work timely and safely with as little impact as possible to the Juanita Gardine School, nearby businesses, and the residential areas."
Lemartec USVI, the company contracted to complete the demolition work, was issued the notice to proceed in January of this year. In April, Lemartec USVI completed the pre-demolition phase of the project, which included the abatement and removal of the hazardous asbestos and lead-containing materials and clearing the structures on site.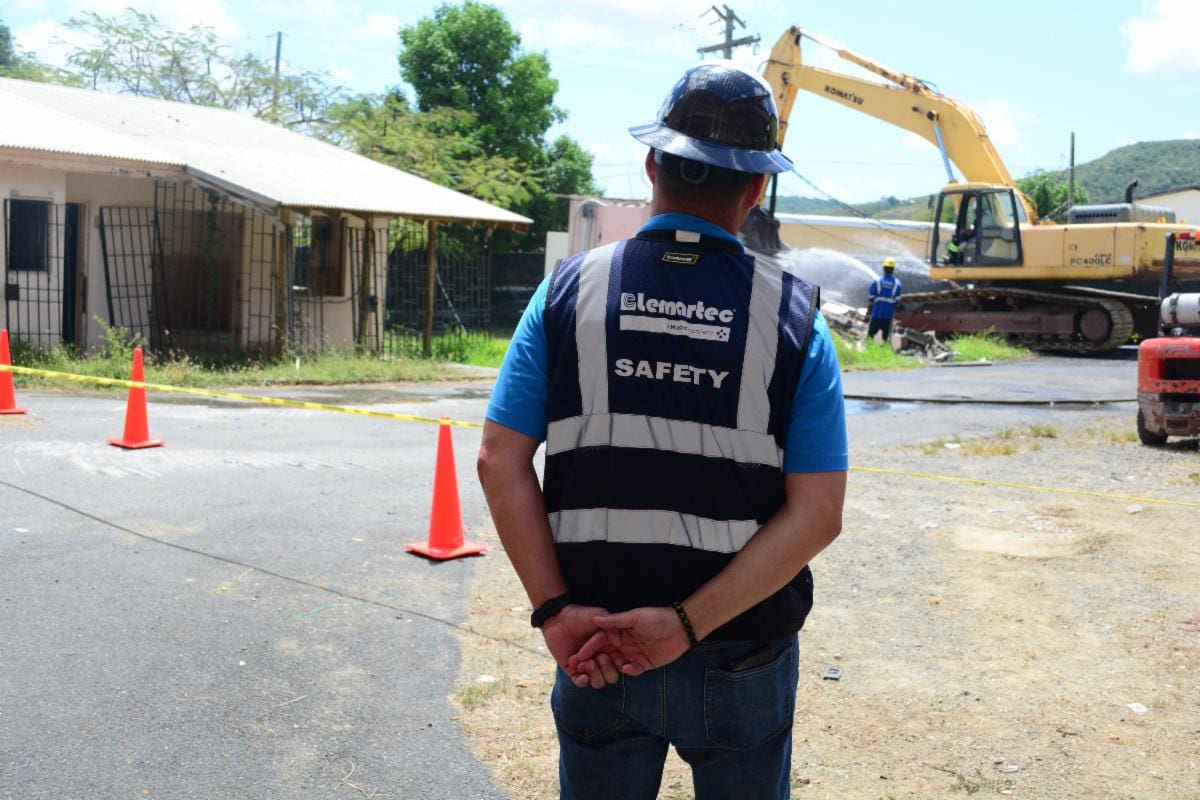 According to Casey McIntyre, senior project manager for Lemartec USVI, the demolition is being conducted in three phases. Phase 1 will begin at the northeast corner of the campus and will include the Old Club House and two other buildings located at the back of the property. Phase 2 will incorporate the annex building and Phase 3 will include the main building.
Today, the work began with Phase 1. No blasting is planned during the demolition and mitigation measures have been implemented to include privacy and dust screens around the work areas, the use of a water dust suppression machine and wind direction monitoring. Lemartec USVI has also developed a Storm Water Pollution Prevention Plan and will use best management practices such as silt fencing, storm drain sediment covers and track-out prevention, and will monitor and prepare for inclement weather.
The V.I. Department of Health is committed to monitoring for the highest standards of safety, quality, and environmental responsibility throughout the project.
Charles Harwood Memorial Complex was among the first projects deemed eligible for replacement meaning the department is building a brand new structure. The demolition is expected to be complete by December 2023 and the reconstruction is slated for completion in 2026.
For additional photos please visit Charles Harwood Complex Demolition Begins | Flickr
See the demolition live at www.Facebook.com/virginislandsDOH