Island residents and businesses are being encouraged to think ahead to the 2018 hurricane season. Those visiting Franklin Powell Park this weekend have a chance to gain tips on how to get ready at a two-day preparedness fair in Franklin Powell Park.
The head of the Virgin Islands Territorial Emergency Management Agency is expected to make an appearance at the fair on Friday. Organizers with the STJ Angels Long Term Recovery Group said the event will feature dozens of exhibits and display tables addressing different issues.
According to recovery group operations manager, Hillary Bonner said Friday will feature presentations by government agencies and first responders. Non-profit groups will offer services and information on Saturday.
Director Mona L. Barnes is scheduled to speak around 11 am, Friday. A VITEMA spokesman said it's part of the director's pre-season information campaign.
"The director will appear at the Hazard Mitigation Expo Saturday on St. Croix. We're also scheduling some appearances for the director to speak on different radio stations to provide some information on hurricane preparedness," said spokesman Garry Green.
That talk is expected to be followed at 1 p.m., Friday by FEMA Mitigation Representative Johnathan Garrett.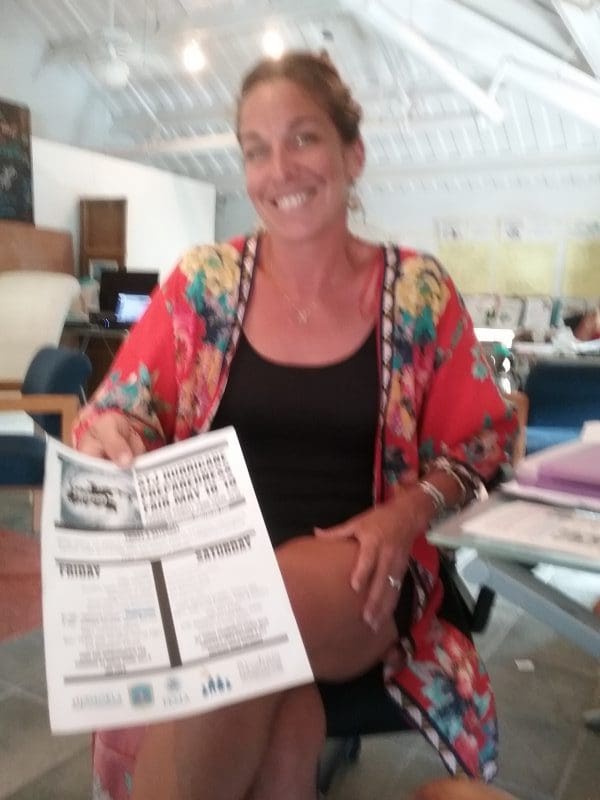 Bonner said fairgoers can get tips on how to prepare a household disaster emergency kit. They can learn about the rollout of a new, improved notification system called Alert VI.
Representatives from the Health Department, the Fire Service and Island Green Living Association are also expected to be on hand.
Children will have activities geared towards them, offered by the St. Thomas Recovery and Resilience Team.
And since May is Older American's Month, special displays will be out for St. John seniors.
Pet owners and other furry friend fans can drop by Saturday and bring a four-footed pal. Bonner said Canines, Cats, and Critters will be offering free rabies vaccinations as well as microchip implants.
The Angels Network manager said she does not know what's in store for St. John this hurricane season but volunteers are hard at work, making sure that residents can make it through any kind of storm nature may throw their way.
"I think it's important — especially this year — for people to know what government and non-governmental organizations are doing to prepare," Bonner said.
STJ Angels Network is an initiative of the St. John Community Foundation. Find out more at www.thestjohnfoundation.org.