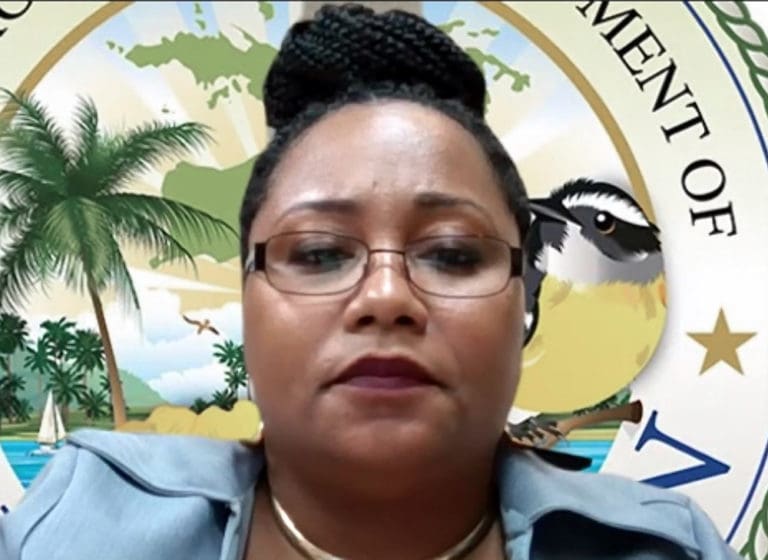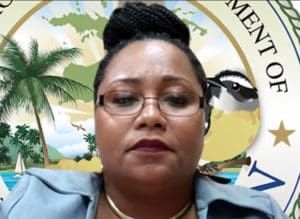 The V.I. Department of Education has enough COVID-19 tests to start the school year and will receive more on a monthly basis, officials reported at a parent feedback forum held Monday.
The question of tests was raised by an anonymous parent participating in the Zoom meeting, who asked if there were enough tests for students, parents, and staff. Assistant Commissioner Victor Somme answered that the department does have enough tests and will be provided more monthly if needed.
Somme said the department will test students in two ways. Nurses have been trained to do rapid testing, which will be provided by the V.I. Department of Health for students who present symptoms or are suspected of having symptoms. The Department of Health also is requiring the V.I. Department of Education to undergo sample testing monthly using a PCR test.
Education Commissioner Racquel Berry-Benjamin also encouraged parents to get themselves and their children vaccinated.
[adrotate group="6"]
"If you're still uncomfortable, do your research, talk to someone, get educated on the vaccine. Individuals who are vaccinated are surviving the Delta variant. We need our children back in school," Berry-Benjamin said. "Please do what you have to do to help us".
Monday's forum gave Department of Education leaders the chance to share valuable information regarding the current school year with parents while also listening to their concerns.
"I'm excited to do this because parents, it's very important that you understand that we are partners," Berry-Benjamin told the parents online. "The only way we can truly achieve student success and make sure that our students are achieving is if we partner together to work out the challenges in educating our children."
A parent suggested the schools schedule a modified, shorter day for the kids in prekindergarten to kindergarten. Berry replied that other parents had expressed the same concern and the department will evaluate the schedule as the school year progresses and will adjust if necessary.
Superintendent for the St. Croix District Carlos McGregor reported to the forum that the John H. Woodson Jr. High School and St. Croix Central High School both were re-accredited for the next seven years, and the V.I. Department of Education was able to expand its pre-school program to five schools.
McGregor asked parents to communicate and establish relationships with their child's teachers. "One low grade that goes unchecked becomes another low grade and another," he said.
Director Karen Chancellor asked parents to utilize her as a source of information. That includes assisting parents who are not as digitally savvy.
"If you need me to talk to your children, or you need me to understand something that is not clear to you or you need me to direct you to where you should go, I am available," Chancellor said.
The V.I. Department of Education is still holding open enrollment. Carla Bastian, from the student services office, said parents can register online at the V.I. Department of Education website. Upon completion, parents will be contacted with an appointment to visit the student services division.
Insular Superintendent for the St. Thomas/St. John District, Stefan Jurgen asked for parents to "traverse the digital world to your advantage." The department is willing and ready to help and encouraged parents to communicate respectfully with anyone who is advocating for their child's needs, he said.
Toward the end of the forum, some parents expressed disappointment there was not enough time to address their questions. Cynthia Graham, director of public relations and communications, said that all the questions typed in the chat will be answered and later posted to the V.I. Department of Education Facebook Page.
If parents have any questions, they can send an email to public.relations@vide.vi.