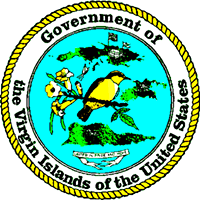 The V.I. Department of Labor Unemployment Division reminds clients of the following:
As of Dec. 27, 2020, the pandemic assistance provided by supplemental programs outlined in the CARES Act has ended. While the V.I. Department of Labor is still processing any backlog associated with this program, note that the benefits paid to most claimants from this program have come to an end and claimants have been notified of their last payment.
Eligible claimants will have to be transitioned to the Continued Assistance Act which extends benefits for an additional 11 weeks or until March 14. As a result, claimants will experience a pause in benefit payments due to the transition as Labor has to again reprogram its system as well as be in receipt of the funding from the U.S. Department of Labor before processing payments.
Claimants experiencing a delay in payments due to this transition from the CARES to the CAA will be compensated retroactively for any missed payments once they meet the eligibility criteria.
Also, the Continued Assistance Act will transition into the American Rescue Plan Act that was recently signed by President Biden. As a result, payments will be processed from the Continued Assistance Act first before the American Rescue Plan Act can be implemented because the V.I. Department of Labor system will again require additional programming before payment of benefits can be made.
Due to the reprogramming of the Virgin Islands system, Labor anticipates a delay in the implementation of the new programs.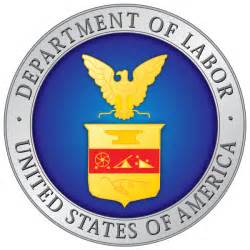 Fraud Watch Alerts:
To prevent the occurrence of fraud or possible identity theft, the V.I. Department of Labor requires community members processing or inquiring information on behalf of an individual to complete the third-party access consent form. This form must be requested from Labor and must be signed by the claimant and notarized prior to returning to Labor's legal counsel.
The public is reminded that social media is not the primary tool recommended when individuals seek to gain knowledge on specific programs, especially those with a request for confidential or financial information.
Applying for Unemployment Insurance and Program deadlines:
The public is reminded to apply for unemployment insurance by visiting Labor's website at www.vidol.gov, which will connect the individual to a new site at https://myuiclaim.vi.gov to apply.
To prevent contacting the wrong website host, double-check the address before entering sensitive information.
Client Service Updates:
Gov. Bryan directed that all offices should be opened from 8 a.m. to 5 p.m., Monday through Friday, for public engagement as of Monday, Feb. 22, 2021. Labor readjusted its schedules accordingly to increase services while safeguarding against the spread of COVID-19.
To efficiently process the volume of claims filed for Unemployment Insurance, Labor will need to use Mondays and Fridays for processing, filing and check runs. As a result, on Monday and Fridays, it will serve the public via appointments only and with scheduled virtual meetings in all divisions, specifically on those days. The appointments will be scheduled by the respective divisions by calling and emailing the client to schedule and confirm those appointments and virtual meetings between the hours of 8 a.m. and 5 p.m.
As of now, the department will continue the full in-person service of all clients from 8 a.m. to 5 p.m. on Tuesdays, Wednesdays and Thursdays.
Claimants can also get general information about their claims from the Interactive Voice Response system. The system can be accessed by calling 715-5744. Claimants will need their Social Security number and Personal Identification Number available to be able to access their claim information.
Labor's contact numbers are back to the original contact lines: St. Thomas at 340-776-3700 and St. Croix at 340-773-1994. No longer is effect is the phone number 1-877-374-0356.