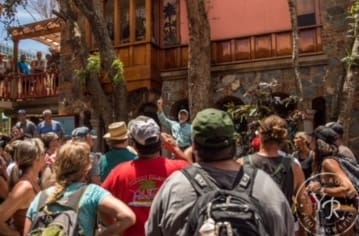 On September 8, 2017, two days after Hurricane Irma ripped through the Virgin Islands, the merchants of Mongoose Junction in Cruz Bay gathered together for a meeting to assess the damage. They called upon Glen Speer, the architect and builder of the entire complex, to calm their fears and help them find a way to move forward.
Speer's voice was one of experience, "We've been here for every storm since 1969," Speer said later.  Reports of the meeting spread throughout the community that was anxious for direction.  By September 9, the word was out: If you want to know what was happening on St. John with infrastructure, communications, health care, transportation, law enforcement, and local and federal assistance, you should come to the meetings at Mongoose Junction at 10 a.m.
A group of millennials, many of them displaced employees at Mongoose Junction, assumed leadership of the meetings and later incorporated into the non-profit community group Love City Strong.  While they spoke, with voices that carried across the courtyard where people gathered, Speer who was on the cusp of his 78th birthday, quietly moved about lubricating salt-damaged locks and hinges.
Now, more than four months since Irma struck, most businesses at Mongoose Junction I have reopened, so have the businesses at http://www.stjohnmarketplace.com/index.htmlThe Marketplace, which Speer also designed.  (While Mongoose Junction features unique shops which sell clothing, jewelry, art and gifts, the Marketplace is home to the largest supermarket, the oldest hardware store, and the island's only drugstore.)
[adrotate group="6"]
Speer and his wife Radha still own Mongoose Junction I, the original shopping center known for its gracious wooden and stone structures and Danish Colonial design elements.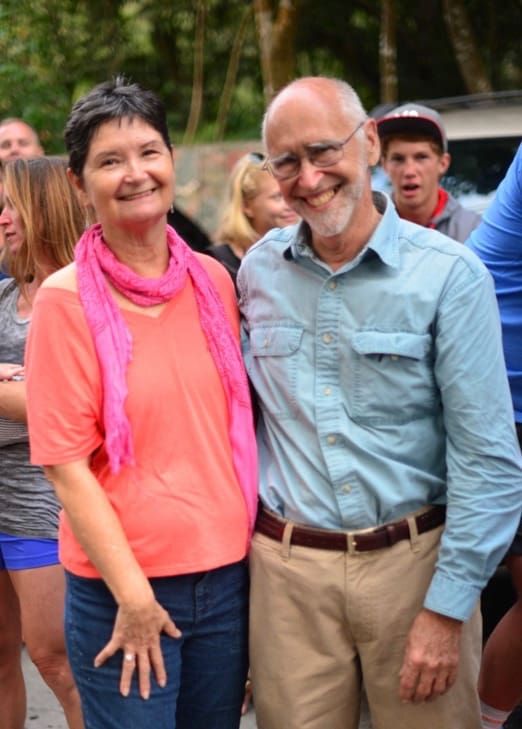 Mongoose Junction II, the adjacent shopping center which Speer co-developed with T.A. Carter in 1987, was later sold to Topa Properties Ltd. based on St. Thomas.  Some of the shops there in prominent locations remain closed.
One reason some shops at Mongoose Junction I have recovered so quickly is that Speer offered them an opportunity to defer rent payments for several months.
"Landlords have to work with tenants to figure out how to get to next season," he said.  "It took three years to fully recover from Hurricane Marilyn [in 1995]. Six months from here, if we don't get any business, we'll all be in the soup."
Not everyone has taken him up on his offer.  "Some may say, 'I want to try to stay even,'" Speer said.  "Businesses that did open early have a better idea of their challenges."
Speer said the effects of the storm will be apparent soon.  "They'll feel the stress six to eight months from now.  Some don't have enough inventory because the storm happened when they would have been re-stocking for Christmas and [tourist] season."
In general, owner-operated businesses have an advantage, especially when the owners remained on island to tend to their businesses right after the storm.  (Speer himself is a perfect example.  "He was making repairs even during the storm," said one of his former tenants.)
Owner-operated businesses were more able to adjust to the new normal, a world with plenty of disaster workers and linemen, but few tourists. Speer had praise for Jo Sterling, owner of the boutique Bamboula at Mongoose II, who opened her shop under generator power in early October.  Sterling was quick to realize that state troopers and Red Cross workers on temporary assignment would want to bring back souvenirs to their spouses and sweethearts.
Speer also mentioned a store at Mongoose I, which after the storm featured clothing that locals might buy. But Speer wondered if shops can survive on local sales alone.  "We're still missing so many local people, and a large portion of every shop sells to locals," he said.
Service-oriented businesses also have an advantage, according to Speer, citing restaurants that have adjusted their menus to deal with missing employees (and a less reliable supply chain.)  The Tap Room and the North Shore Deli at Mongoose I opened early and attracted local employees looking for lunch, said Speer; the Sun Dog Café at Mongoose II capitalized on residents' hunger for evening entertainment by local musicians.  Cruz Bay Landing, the restaurant that opened right after the storm and soon supplied free meals to the public funded by the Red Cross, "is still doing great business," Speer said.
Two other Cruz Bay shopping centers have not fared as well as the ones developed by Speer.  The Lumberyard Complex (which hasn't actually contained a lumberyard since it burned down in the late 1980's) was essentially destroyed by Hurricane Irma.  Only one critical service—St. John Ice—remains open currently.
Wharfside Village, a shopping complex located on the beach next to the ferry dock, suffered heavy damage from storm surge and wind just as major renovations were being completed.  Aside from the wine shop and a jewelry store, the rest of the property remains off limits although one restaurant is scheduled to open soon.
Although Mongoose Junction I was affected by the storm, the damage was not as severe as it might have been because Speer does extensive preventative maintenance.  "I caulk and paint every third year," he said.  "Every crack you have, water is going to come in.  All wood in the Virgin Islands has to be sealed; I don't care if it's Wolmanized or not."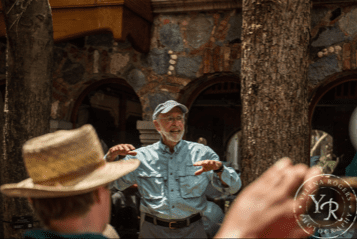 Following the storm, Speer cleaned all hinges, door openings, and window hardware and frames.  "Aluminum corrodes quickly," he said.  He also checked all the fasteners holding the galvanized metal to the roof.  As an example of insufficient maintenance, he cited the Clarice Thomas Annex, part of the Julius E. Sprauve School in Cruz Bay. The building had a steel-frame roof, Speer said, but all the connections at critical areas rusted through. As the storm winds picked up, the bolts worked free until they popped.
Many owners of damaged homes and business are eager to start rebuilding, but Speer said they should consider waiting until construction supplies are available locally, as opposed to importing container-loads of materials, as a way of keeping community-based suppliers healthy.
As time passes, the more organized and reliable the supply chain becomes, but there is a downside. "The longer you wait, the more wages go up," said Speer, who estimates wages for construction workers have risen 20 percent since the storm.
The higher wages have attracted construction workers from off island, and Speer has noticed an increase in the number of newly-arrived contractors. He said he sees no point in trusting them until they have a record.  "It's not [whether] they may be skilled or talented; it's just that they don't know how things work. Containers [with supplies] are always getting stuck on St. Thomas," said Speer, suggesting that local knowledge of the choke points is critical.
Speer is concerned about another problem: the lack of housing on island, especially as so many homeowners have listed their rental units on Airbnb. The housing shortage affects not only local people who lost their homes, but the influx of workers who come to rebuild, and the seasonal workers who arrive to take jobs in restaurants, bars, and resorts as they reopen.
Speer said businesses on St. John have faced many challenges. The government, for example, insisted that gross receipts taxes had to be paid after the storm, but for weeks, "There was no place to pay them on St. John because the office was closed.  You could get a vehicle inspected at the Bureau of Motor Vehicles, but you couldn't pay for it because the computers weren't functioning," he said.
Speer said unity of purpose was the only solution.  After the storm, he said, everyone came together to clear the roads, and people helped each other get their roofs patched.
"We really have to stick together—landlords, tenants, and the government.  Asked if he found the challenges stimulating, he said, "If I were 20 years younger, I'd be really excited."
Shared content for St. John Tradewinds and Virgin Islands Source.