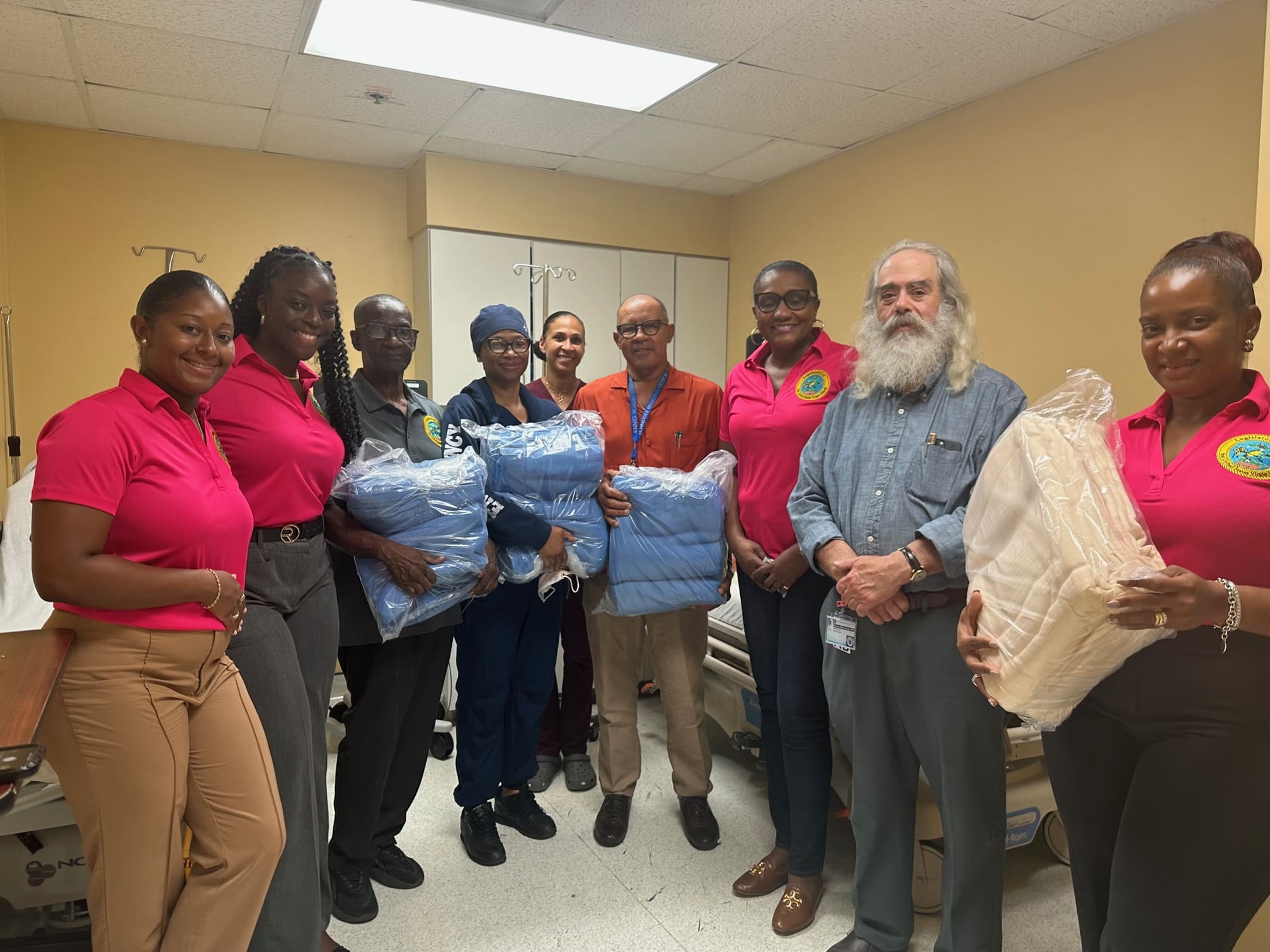 Meeting Dr. Clayton Wheatley at a recent fundraising event for the Schneider Regional Medical Center, Sen. Donna Frett-Gregory learned more about what the hospital's emergency room needs are and, after assessing what she could contribute, brought in a donation this week of 25 blankets, which will soon be followed by new pillows.
"While it's a small donation, it does a long way," Frett-Gregory, whose DFG Foundation has also sponsored summer meals for students across the district, said. "Sometimes, especially these days with all the health protocols we have in place, patients end up spending more time in the emergency room before they can be moved so being able to make them more comfortable while they wait is important."
Schneider Regional's Foundation was relaunched within the past few months to engage donors like Frett-Gregory who can help supplement costs. The hospital, she added, also balances the financial burden of uncompensated care costs, while also having to hire and pay staff, and buy supplies.
"Whatever we can do as members of the community to help the hospital, we should," Frett-Gregory said. "We also made a commitment to add pillows next, and we will see how else we can continue to pitch in."