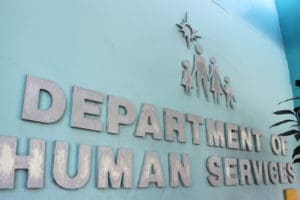 The Department of Human Services (DHS) will hold a public hearing at 5:30 p.m., Wednesday, Aug. 31, via a Virtual Teams Meeting to share the FY 2023 Intended Use Plan the department's Social Services Block Grant (SSBG).
The grant is a flexible source of federal funding that allows states and territories to tailor social service programming to their population's needs. A block grant is a non-competitive formula grant mandated by the U.S. Congress. Eligible entities must submit an annual application to demonstrate statutory and regulatory compliance in order to receive the formula-based funding. The Department of Human Services SSBG funded services will be directed toward the following goals:
Achieving or maintaining economic self-support to prevent, reduce or eliminate dependency
Achieve or maintained self-sufficiency including reduction or prevention or dependency
Preventing or remedying neglect, abuse or exploitation of children and adults unable to protect their own interests
Preventing or reducing inappropriate institutional care by providing for community- based care, home-based care, or other forms of less intensive care
Securing referral or admission for institution care when other forms of care are not appropriate or providing services to individuals in institutions.
Commissioner Kimberley Causey-Gomez invites members of the public to join the TEAMS Virtual Meeting at 5:30 p.m. on Aug. 31. Human Services looks forward to sharing the FY 2023 SSBG Intended Use Plan and welcomes public feedback.
Join on the meeting on computer or mobile app
go to https://Teams.microsoft.com (Use web app)
Meeting ID: 252 842 249 470
Passcode: r7Vehu
Or call in (audio only)
+1 929-374-4805,,67311005# United States
Phone Conference ID: 673 110 05#