Hundreds of residents and visitors to St. John enjoyed a Sunday afternoon filled with flavor and culture at the annual Festival Food Fair. Lines of hungry patrons gathered around vendors' tables to taste the hand of some of the island's best cooks.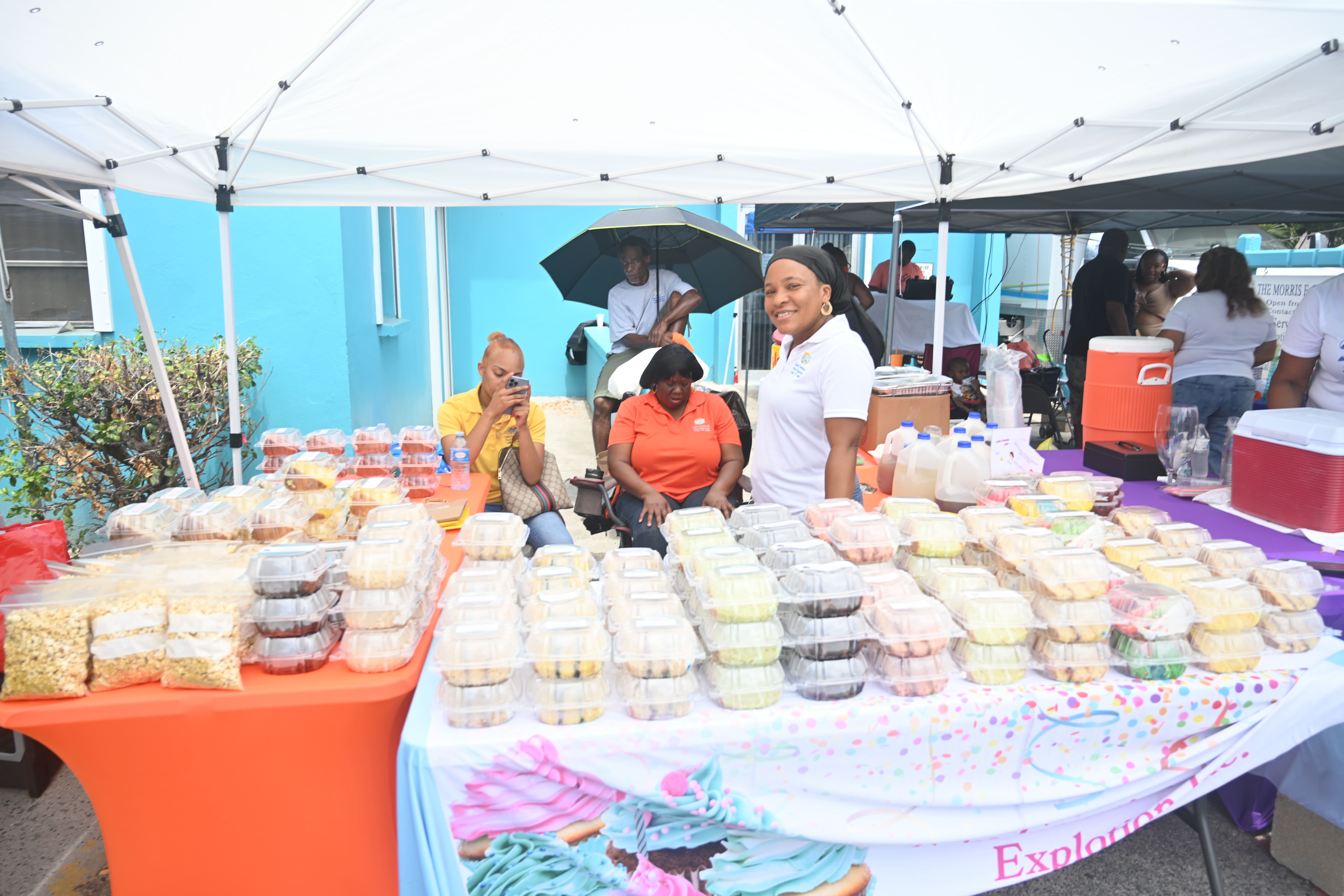 On the Sunday menu, meals-to-go with all the trimmings, soups, snacks and drinks. After making a stop at the booth called Everything Kurry, Coral Bay's Roland James dug into a hunk of cake.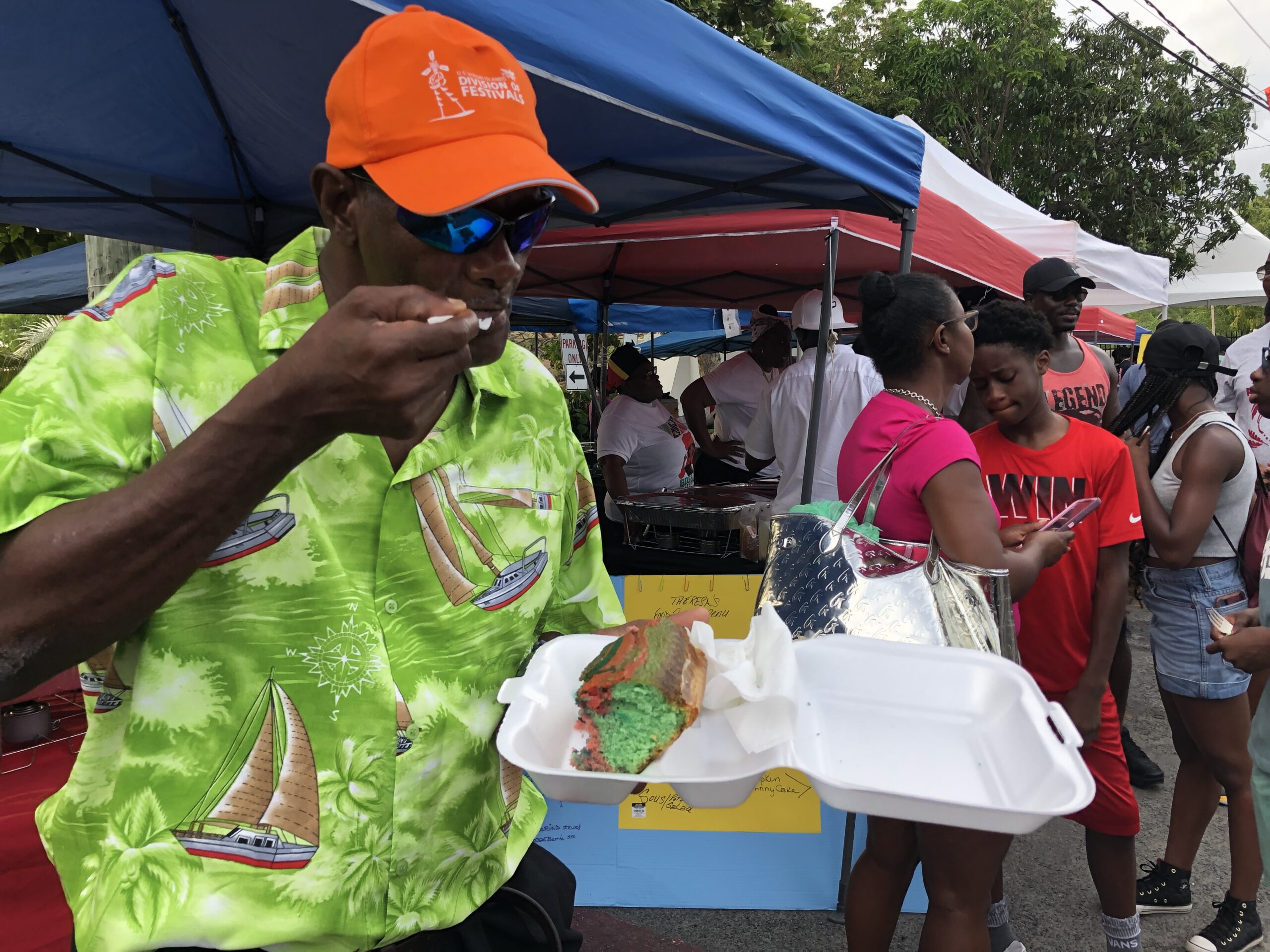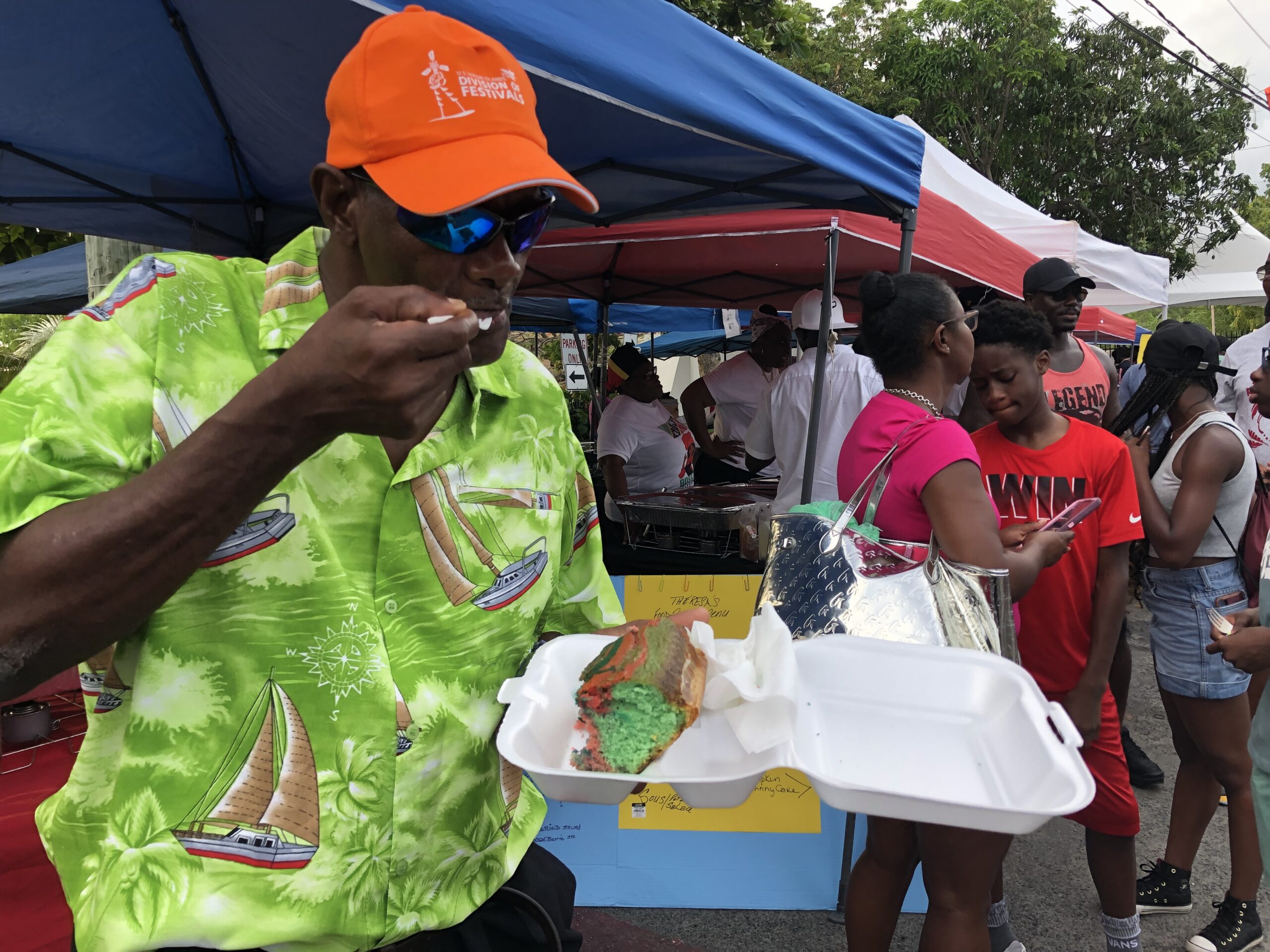 Offerings included ingredients. Outside the Morris F. deCastro Clinic, Jessica Parsons Servais sold St. John Sea Salt. Her husband gathered salt from a pond near the south shore, Parsons said. She spread it out and dried it for days, then prepared it for packaging.
"It took a long time to dry," she said.
Food Fair is one of the marquis events of the St. John July 4th Festival, a season that many look forward to, including Gov. Albert Bryan Jr. Bryan and Lt. Gov. Tregenza Roach led a ribbon cutting ceremony at the bandstand in Franklin Powell Park on Sunday afternoon. The governor said those on island could expect to see a lot of him in the week to come, "enjoying St. John."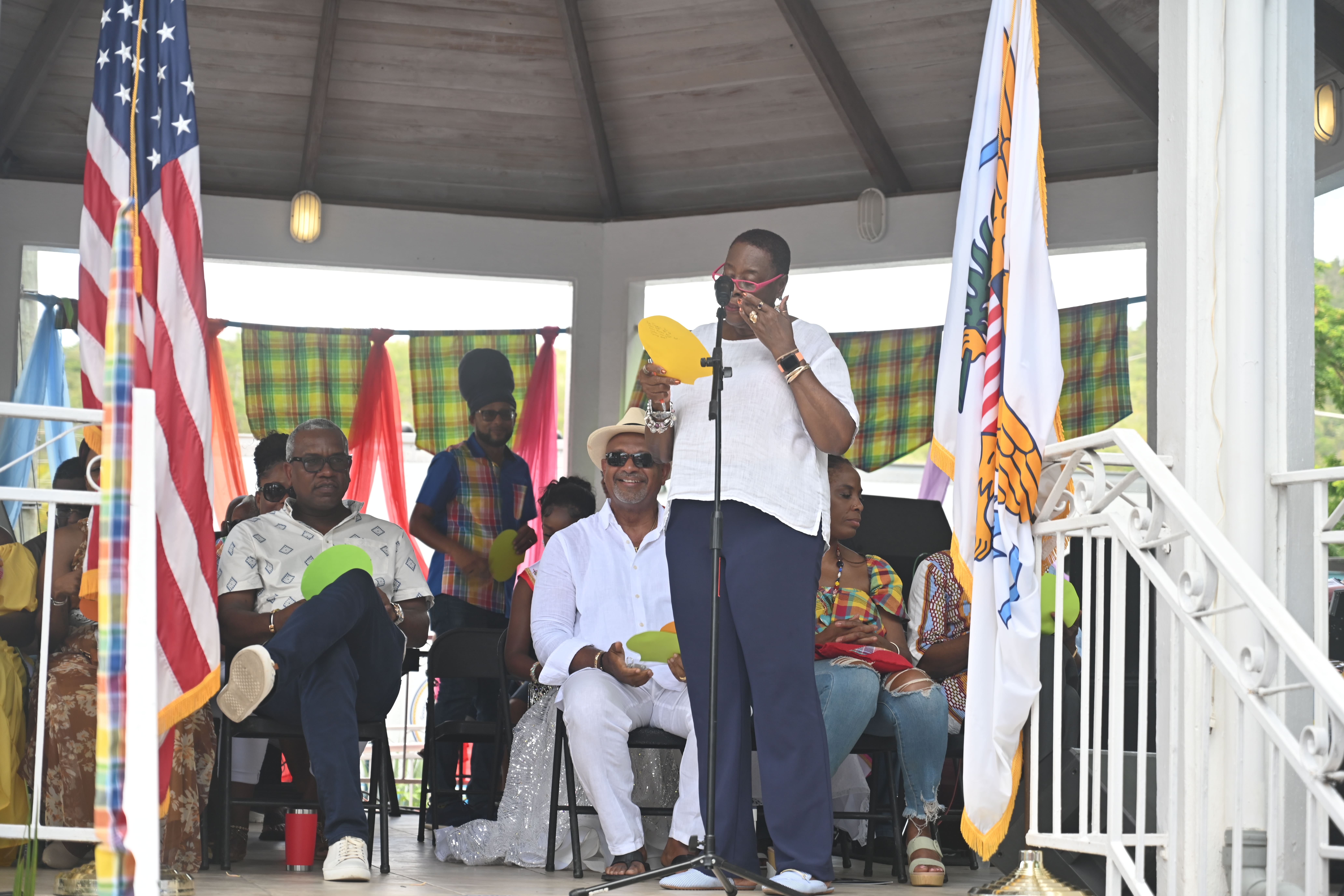 The dance group, Ladies in White, performed in honor of Food Fair Honoree Lucinda Jurgen. Jurgen has served as a volunteer with the St. John Festival and Cultural Organization and worked with the Department of Tourism for many years. Assistant Tourism Commissioner Alani Henneman praised the honoree as someone who mentored her on St. John culture and folkways when she first joined the agency.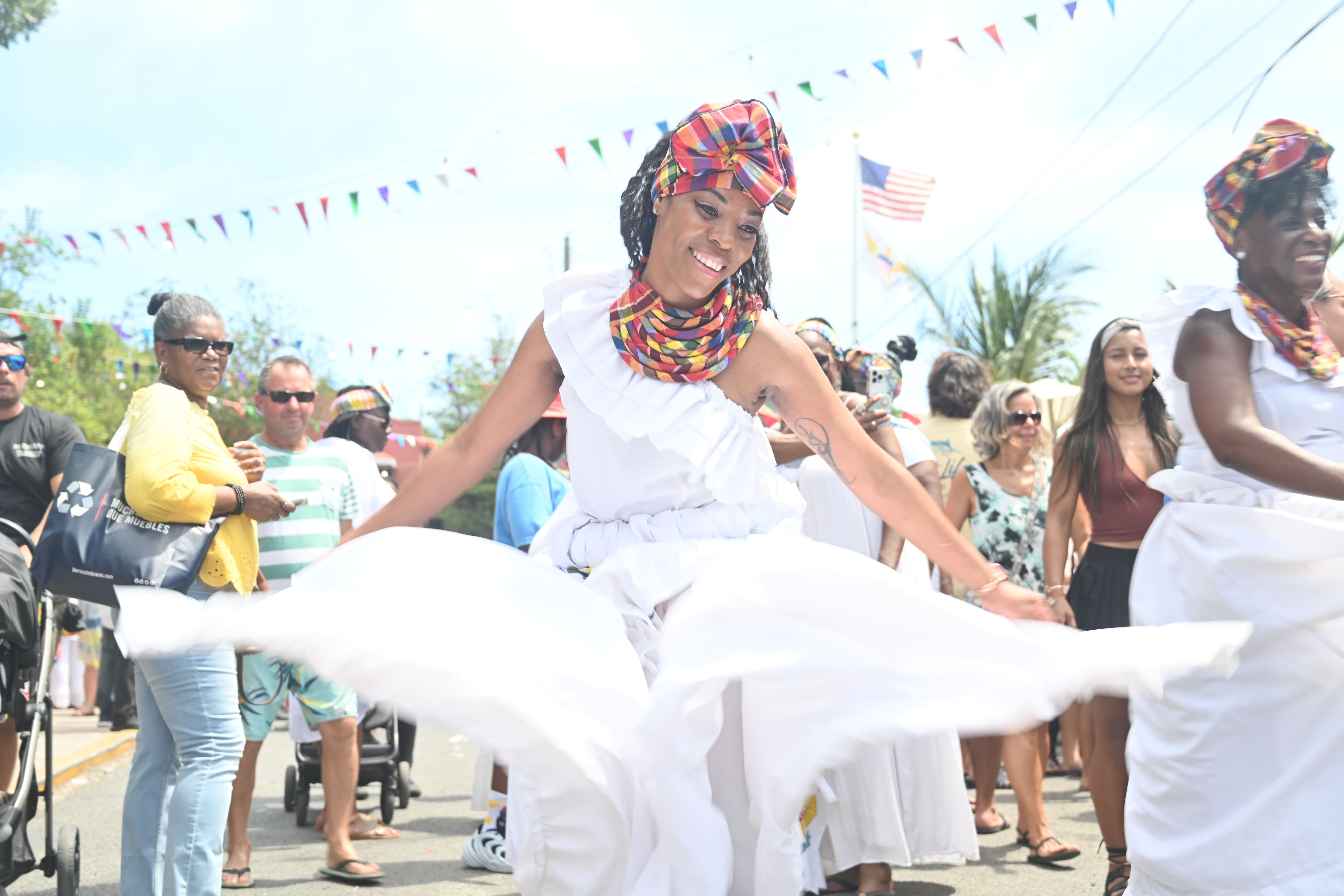 Sports fans gathered near the gates of St. John Government House at the Battery to watch the 2023 Festival Boat Races, to sip cocktails and meet old friends. Live music from the bandstand in the late afternoon helped those who ate their fill to burn off the calories.
The next event, scheduled for Thursday, is the opening of St. John Festival Village. The village served as the setting for Saturday night's Festival Royalty Pageant where spectators saw two contestants vie for the title of Miss St. John, and the introduction of the Festival Princess.
All events are sponsored by the Department of Tourism Division of Festivals.