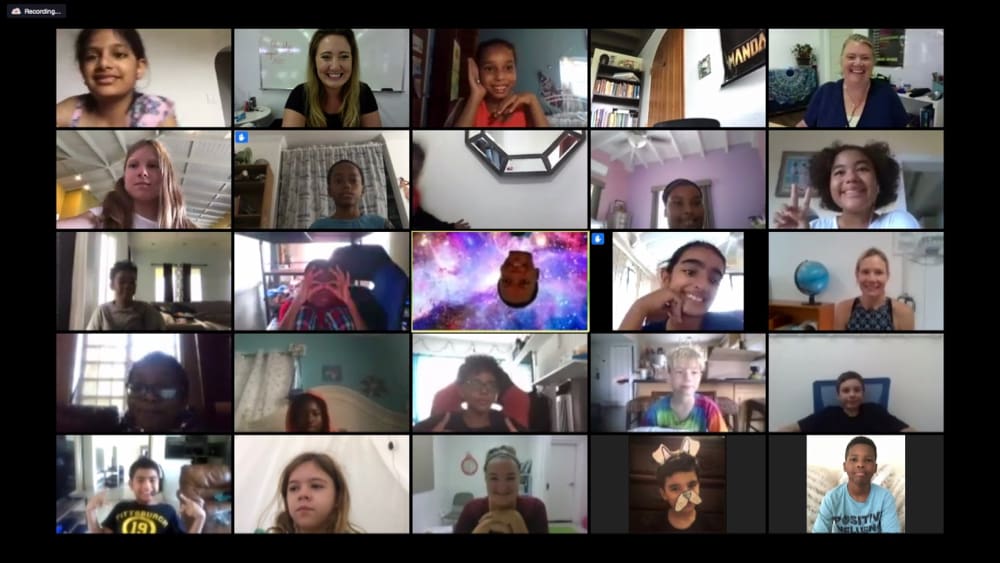 This is the second in a series examining virtual schooling in the U.S. Virgin Islands.
Despite widespread concern about students falling behind academically due to COVID-imposed virtual schooling, the picture is not universally dark.
Both public and private school educators cite cases of students who seem to be doing well with learning via the internet, although many others are struggling.
When the pandemic reached the Virgin Islands in the spring of 2020, it prompted a temporary halt to traditional, in-person learning in all schools – public, private and parochial.
"We were the first ones to close," said Michael Bornn, head of school at the Virgin Islands Montessori School and Peter Gruber International Academy. He says preparations for the education transition began immediately.
"Two weeks later, we started distance learning," he said.
At first, both teachers and students worked from home. By early May, the school brought its teachers back to the campus where they were able to project their lessons from their classrooms to students logging on at home. By the end of that month, Bornn said, students were brought back to in-person classes on a rotating basis until the close of the school year.
Bornn said Montessori School and Peter Gruber International Academy staff spent last summer on professional development for teachers coping with virtual learning and searching for and purchasing equipment needed for it. As the pandemic seemed to ease, the school was planning to reopen on Aug. 18, 2020, but then COVID cases spiked in the territory. So, it was mid-September before in-person learning started again.
Many private schools are operating in-person classes now, but public schools are still virtual only.
At Montessori School and Peter Gruber International Academy, "We continue to have a hybrid system," Bornn said, with most students now attending classes in person but with provisions for those who need or prefer distance learning.
The school's website reflects some of its preparation for virtual learning, including a small library of resources for teachers and tips for students.
"We're as much a student of all this chaos as everyone else," Bornn said, "but you can't ignore it either."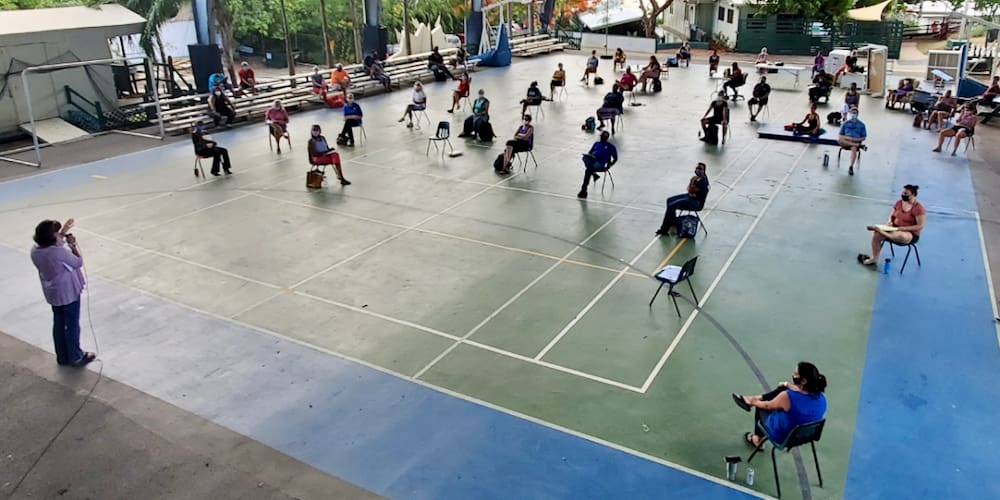 One thing that became clear early on was that the online curriculum had to be modified to include more breaks. It was also important to establish that online classes are real classes; hence, "We have a dress code to distance learning … You can't be in your bathrobe."
With virtual learning, there is even more emphasis on individualized instruction, which was already a tenet of the Montessori method. Bornn said teachers were encouraged to reach out to students to make connections beyond lesson times. The students' familiarity with independent lessons and with distance learning, via the internet, gave them a head start in adapting to all virtual classes.
He acknowledged that private schools also have some advantages over public schools in terms of economic resources. Public schools serve a student population that includes many who live in households struggling in or near poverty. While the Education Department had to supply thousands of students with technical equipment to give them access to virtual classrooms, Bornn said most Montessori students already had access to the necessary technology, although "we did purchase equipment for some families."
Motivation may be the most important factor of all. Parents willing to pay tuition at a private institution generally value schooling highly.
"Education's not a second thought to our families," Bornn said. "Education's a primary thought."
There may be no going back after the pandemic. Bornn envisions a future in which schools embrace the hybrid method of in-person and virtual classes.
One advantage of distance learning, Bornn said, is that "it does provide flexibility." If for some reason a student can't come to school – say his or her family is under quarantine or the student had an injury – "we now have Plan B where that student doesn't have to miss class."
Still, he echoed the commonly held belief that "in-person learning is always better."
Part 1: The Next Crisis is Here: Learning Lags as COVID Rules
Next: Getting a Handle on Learning Loss