Four St. Croix Rotary Clubs are hosting the annual district conference for members from 100 clubs around the region. On Thursday, the opening ceremony was held at the City of Refuge Church.
According to Jackeline Heyliger, public image chairperson, around 300 men and women, from 80 clubs are visiting the island, staying in and around the Christiansted area. The St. Croix club members entertained and transported the visitors to conference events.
Thursday night's opening began with cadets from the St. Croix Central High School Junior ROTC marching in with the flags of participating nations. With great enthusiasm, Rotarians sang their anthems as their country's flag was carried to the stage.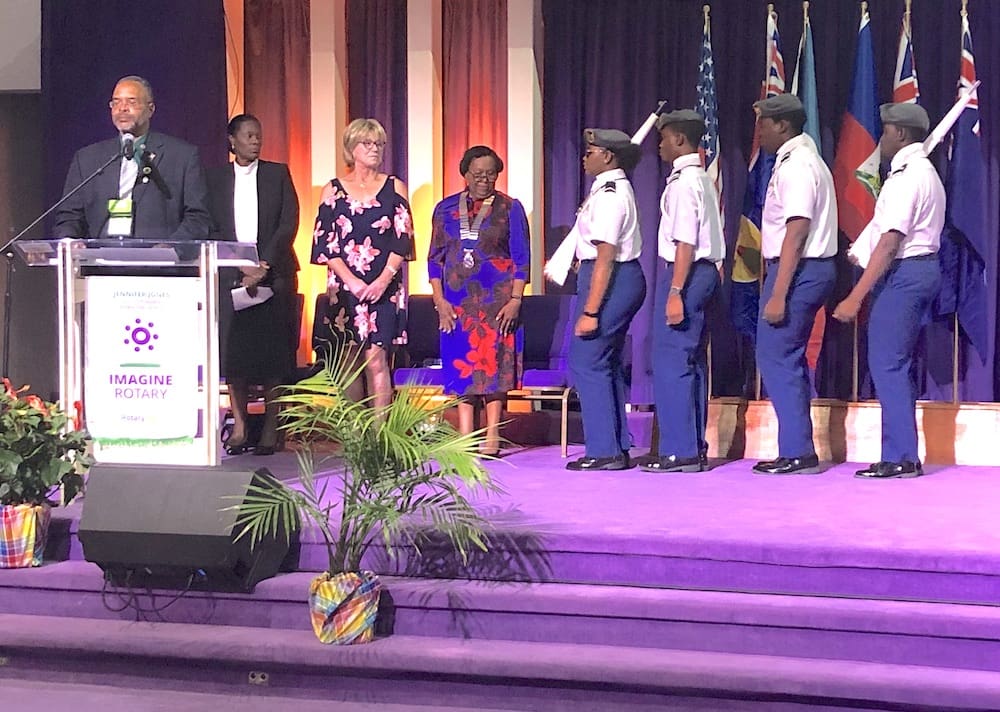 Countries represented were: the British Virgin Islands, Bahamas, Cayman Islands, Haiti, Jamaica, St. Martin, Sint Maarten, Turks and Caicos, Anguilla and the U.S. Virgin Islands.
David Beck, conference chair, greeted fellow Rotarians from around the Caribbean and introduced dignitaries who also welcomed the crowd.
District Governor Deborah Howell, from Rotary Club West – the first female district governor – thanked her "incredible support system." She said her year in the office was "a humungous task, but not insurmountable." Howell is a retired U.S. Army general whose last assignment was Adjutant General of the V. I National Guard.
The other speaker, Brenda Cressy, former trustee chair, spoke on behalf of Rotary International President Jennifer Jones, the first female to lead the institution in its 118-year history. She talked about how the world changed in the last three years and shared some COVID statistics.
She also listed several goals for Rotary, such as increasing the impact of the clubs and eradicating polio. So far, millions of dollars have been raised for the project but more funding is needed since the goal has not been achieved.
Another Rotary goal is to expand the reach of the international club and enhance engagement. Currently, there are more than one million Rotarians and Rotaracts worldwide, according to Heyliger. Rotaract is a young version of the club for 18-30-year-olds.
After the opening ceremony, St. Croix Rotarians gathered in groups for dinner with the guests in restaurants and at private homes.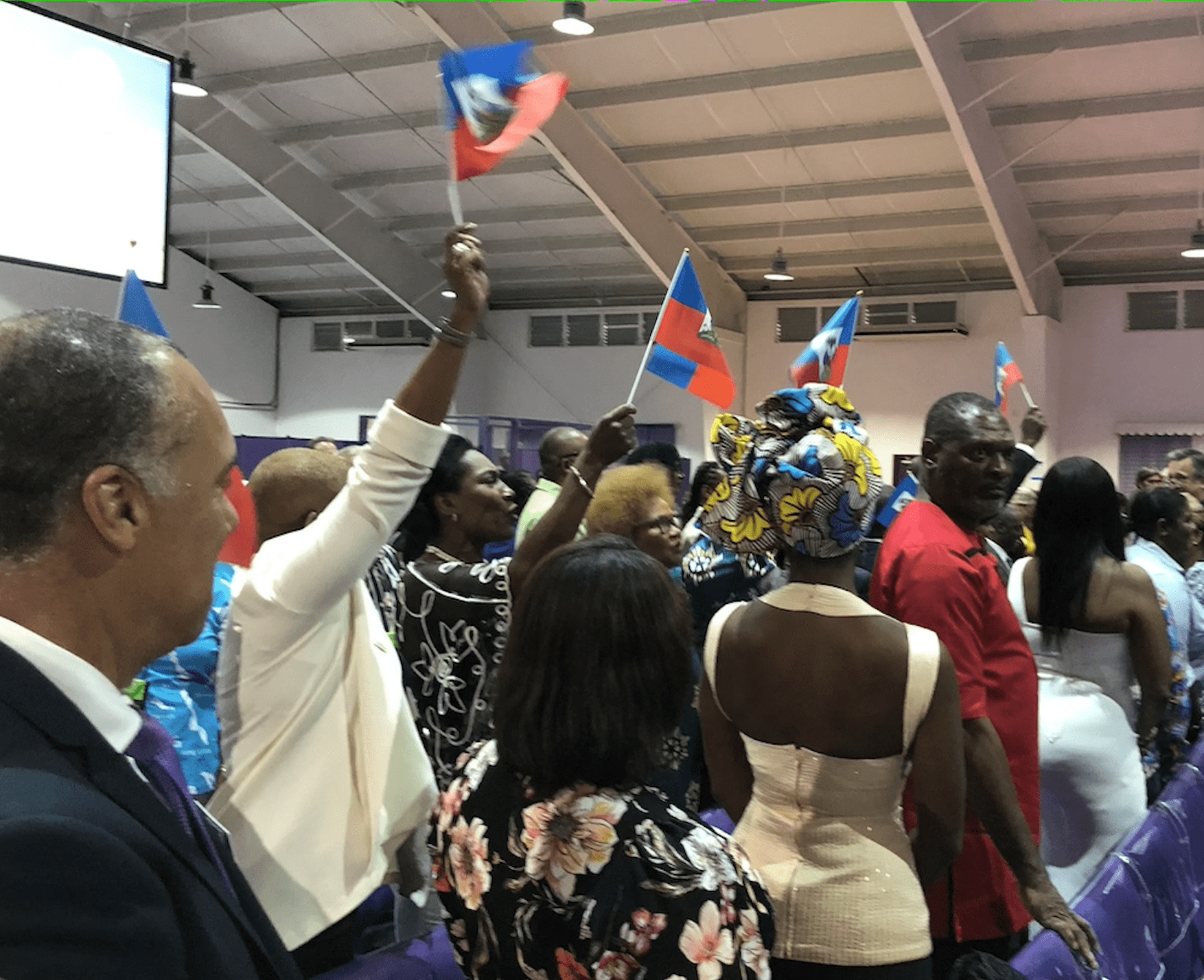 Over the weekend, there will be conference sessions on Saturday and a district awards lunch. On Sunday, Rotarians will attend more sessions, including a business meeting during which accounting practices and financial information will be discussed.
On Friday night, the group will attend Christiansted Jump Up for cultural night, and Saturday night, the St. George Village Botanical Garden will host the district governor's ball.
Before the opening Thursday night, two days had been dedicated to training new Rotary officers and presidents. The new officers will take over operations of the individual clubs on July 1.
The off-island Rotarians are staying at the Company House Hotel, the Buccaneer Beach and Golf Resort, Caravelle Hotel and Casino, Kings Alley Hotel, Club Comanche Hotel, King Christian Hotel and others.