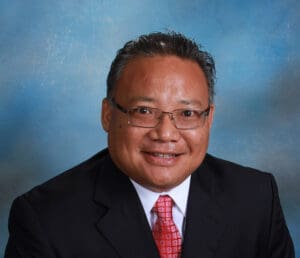 The Department of Licensing and Consumer Affairs (DLCA) has announced that throughout the month of July 2022, it will reduce up to 70% of penalty fees incurred by establishments/persons that failed to timely renew a license and waive up to 70% of the penalty issued to those operating without a business license.
"DLCA is committed to work with businesses who have experienced any type of economic hardship whether due to COVID-19, increasing fuel costs or any other related setback," said Commissioner Richard Evangelista.  "DLCA wants to issue a current license to everyone who is operating a business. Compliance is simpler and more cost efficient than enforcement. Now is the time to 'Apply and Comply.'"
This year, the Licensing Division issued 64% more renewals, and the Office of Boards and Commissions issued 78% more renewals than it did this time last year.  The Licensing Division also issued 49% more new licenses this year through June 1, 2022 than it did through June 2021. Establishments/persons with expired business licenses or engaged in a business without a business license are encourage to immediately visit the department's web site at www.dlca.vi.gov to either apply for or renew their business license.
DLCA shall resume to issue citations, hold administrative hearings and suspend or revoke business licenses on Aug. 1, 2022. Businesses requesting a penalty waiver after July 31, 2022, may do so by simply submitting a letter addressed to the Office of the Commissioner explaining what setbacks caused one to fail to renew on time.
Businesses and/or persons who willfully fail or refuse to comply with the provisions of the DLCA statute shall be liable to a fine not to exceed $500 and imprisonment not to exceed 30 days or both. DLCA shall also refer persons to the Department of Justice for prosecution.
DLCA may still be contacted by using its main telephone lines at 713-3522 on St. Croix, 714-3522 on St. Thomas or 474-2800 on St. John.  If anyone has any questions or concerns, contact the Office of the Commissioner at 725-5129 or via email at kwanda.daniels@dlca.vi.gov.
The Bryan-Roach Administration is investing in the Territory's people, infrastructure, and future through transparency, stabilizing the economy, restoring trust in the government, and ensuring that recovery projects are completed as quickly as possible. Visit https://transparency.vi.gov