Virgin Islanders and those who love the sport of kings paused recently to remember the life of Eugene Petersen, who died April 2 at the age of 73. It would not be an exaggeration for some local sports enthusiasts to call Petersen — nicknamed Doc — the father of modern horse racing in the territory.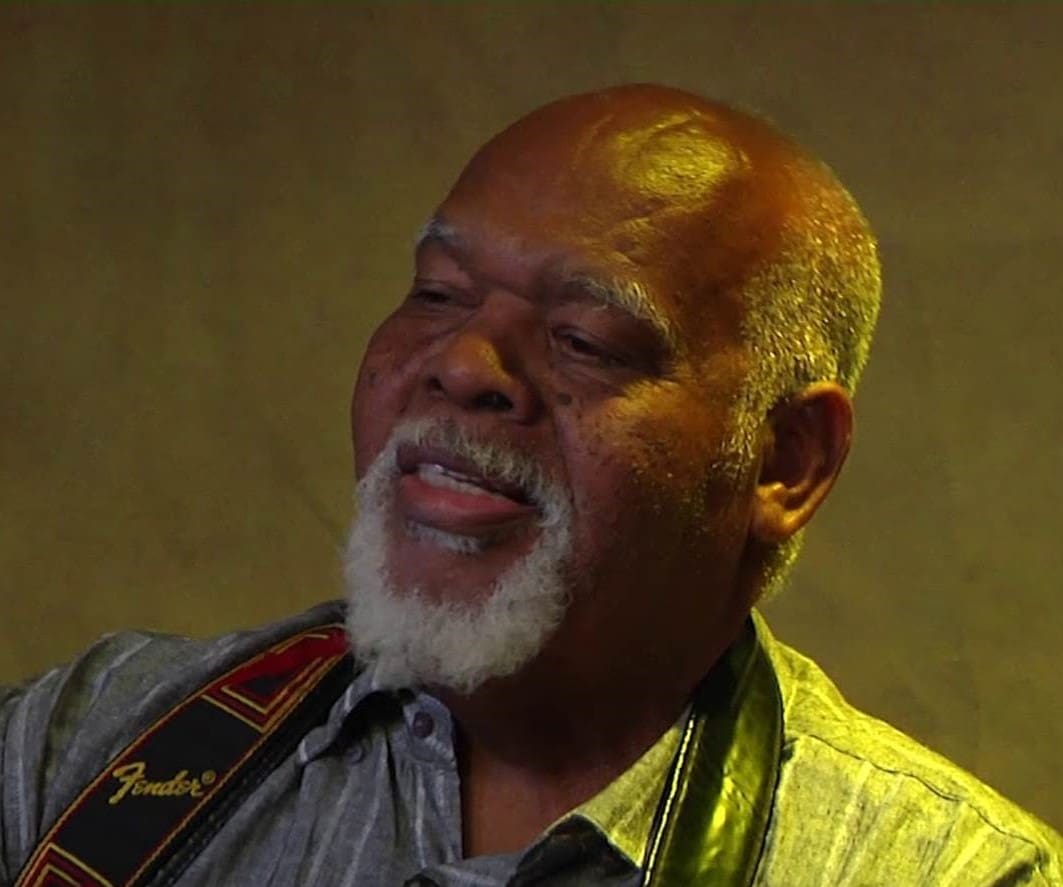 Others remember him as a community-minded Crucian who sought progress for society through his efforts with the Virgin Islands Constitutional Convention. Some fellow delegates said his patient and calm demeanor helped steer others drawn into factious debates on track in efforts to give the territory its law of the land.
He welcomed the public over the radio airwaves as host of the WSTX-AM talk show, AM Friday with Doc Petersen. His legacy as a guitarist and vocalist is available on YouTube, performing with Stanley and the Ten Sleepless Knights and other local bands.
Petersen also served as executive director of Island Center for the Performing Arts and traveled with the Caribbean Dance Company, playing drums during their performances.
His nearest and dearest remember Doc Petersen as a man who shared his dreams for life and his gifts for the world from an early age. Although he never married or had any children, his sister's son embraced him as a father figure, spending his youth standing close enough to hand over surgical tools at his uncle's veterinary clinic.
"He made a lot of friends among animal lovers, and he was a great horseman, and he once had a champion horse named Sandra Dee," said nephew Peter Abraham.
Fellow horseman and former St. Thomas district Senator Arturo Watlington Jr. remembered Petersen's commitment to the sport and the way local horse racing benefited from his foresight.
"He was a horse owner. He was an equine vet. He was one of the pioneers of horseracing and started the concept of simulcasting horse races in the Virgin Islands. The Pony Parlor in Frenchtown was once known as Doc Pete's Pony Parlor," Watlington said. "It was a pleasure to have known him and to call him a friend."
Watlington recalled how Petersen, who was head at the time of the Randall "Doc" James Racetrack on St. Croix, worked with Joey Michaels in the late 1990s to introduce telecasts of live races to outlets like the Pony Parlor at select locations across the territory. It was done at a time when the idea of marketing St. Croix as a specialty destination for sports lovers was gaining a foothold.
"They created a lot of jobs and did a lot to bring us to where we are now. He was a true Renaissance man when it comes to horse racing," Watlington said. "He also narrated an exhibition at the Whim Museum about the history of horse racing in the Virgin Islands."
Born in Frederiksted on Feb. 3, 1949, to James and Evadney Petersen, the young Eugene attended Claude O. Markoe Elementary School and later St. Croix Central High School. He studied veterinary science at Tuskegee Institute in Alabama and returned home with a doctorate in veterinary medicine to open an animal health clinic. The clinic cared for the island's pets and livestock for 25 years.
In 2007 Petersen ran for and won the election to serve on the Fifth Constitutional Convention. Former Senator-At-Large Craig Barshinger was also a delegate then. He praised Petersen for maintaining a sense of purpose throughout the process.
"I got to know Doc Petersen well during the Constitutional Convention. He was inspiring and calm and a deep thinker. He seemed to embody the concept of the universal man. He urged all to create a constitution that allowed all who loved the Virgin Islands and called them home to live together harmoniously," Barshinger said.
Petersen also authored a memoir called "Tantan Tails and Tantan Tales" in 2013, about growing up on St. Croix and the changes seen in society throughout that time.
The University of the Virgin Islands paid tribute to Petersen in 2020, at its 56th commencement exercise on the St. Croix campus, when they awarded him an honorary doctorate of humane letters.
After living life to the fullest in many different ways, Eugene Petersen passed away unexpectedly on April 2. He is survived by sisters Arlene Abraham, Louise Samuel, and Amelia Joseph; also by a brother, Leon Petersen. He also leaves behind numerous nephews and nieces and several good friends.
"With my uncle, he had so many friends because he was involved in so many things," his nephew Peter Abraham said. "For me, I am happy that I've lived this life and had some time to share my life with this man."
Funeral arrangements are pending.