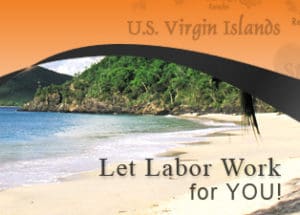 V.I. Department of Labor Commissioner Gary Molloy announces the Workers' Compensation Administration rates effective Jan. 1, 2022.
The established Average Weekly Wage based on employment wage statistics from the Virgin Islands Bureau of Labor Statistics(VIBLS) is $986.93 per week.
The Maximum Benefit Amount for Disability Income Benefits has decreased from $694.00 per week or $138.80 per day to $658.00 per week or  $131.60 per day. This will affect all injuries that occurred on or about Jan. 1, 2022.