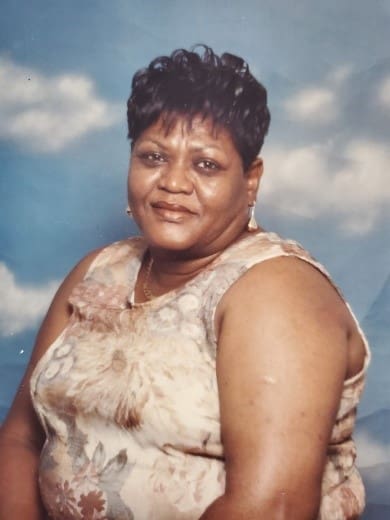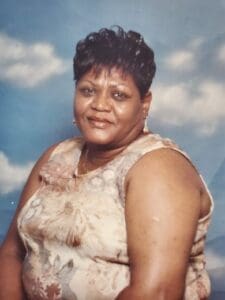 Dolores Viola Griffith Aurelien of Estate Whim died on July 20. She was 70 years old.
She was preceded in death by her mother, Maria Dennery; father, Alexander Griffith; sister, Virginia Andrews; brothers: Ivan and Leander McIntosh, Clement Griffith and Joseph Griffith; and grandson: Wenceslas "Charm" Aurelien III.
She is survived by her sisters: Elvina McIntosh, Violet Archibald, Eleanor Parris, Joyce Prescott and Ada Griffith; brothers: Arthur Dennery, Alexis and Calvin Griffith, Anselmo and Wendell Archibald, Melvin and Joel Griffith; daughters: Janice McFarlane, Dawn Lapps-Roberts, Annetta Audain Mottley and Monique Downes Milton; adopted daughter, Jean Moving Collins; son, Wenceslas Aurelien Jr.; granddaughters-in-law: Taryn Thomas Mottley, Geornay Milton,  Jahnaya Lynch and Nashaira Gonzalez; grandchildren: Natifa George Almestica, Kenrick Mottley, Kasheem Mottley, Michael Joseph Jr.,  Kymoi Mottley, Najari Heywood, Kareem Wynter, Wenicia Aurelien, Brandon Milton, Breyden Roberts, Breyanna Roberts, K'Shante Springer and Wenceslas Elvin Aurelien; and adopted grandchildren: Dyannah, Danika and DeAndre Moving Sweeney, McKayla and Edwin Moving Collins.
She is also survived by great-grandchildren: Layla, Diziah, Keturah and Joanna Mottley, Angel "Wrinkles" Aurelien, K'Jahi Wynter and Naylani Roberts; nieces:  Angela, Elvina (Venita), Shavonne, Uralis, Anniscia, Cheyenne, Teana, Nikkidah, Geraldine, Claudette, Norma, Laverne, Natasha, Joy, Annette, Deseree, Ayanna, Aisha, Lia, Brandi, Chantelle, Patisha, Keysha, Leandra, Felicia, Leana, Kimberly, Chane, Julissa, Beverly, Michelle, Lisa, Tiesha, Zabra, Jamila, Wanda, Afiya, Joletta and Joleen; nephews: Romeo, Burgantine, Bob, Orville, Earl, Patrick, Ephraim, Clement Jr., Jaime, Ali, Shelly, Ivan, Rodney, Leander Jr., Michael, Dexter, Joseph, Kevin, Henry, Okpara, Jeffrey, Dwayne, Carl, Alexander and Edison; daughter-in-law, Alba "Marisol" Aurelien; sisters-in-law: Joan Dennery, Victoria Griffith and Shirley McIntosh; son-in-law, Philip Roberts; and godchildren: Keysha Powell, Shanice Hopkins, Camari Mahoney, Crystal Baker, Khalid Richardson, Shenell Joyce and Alexander Ramos.
Other survivors include special family and friends: Janice Hansen and family, Corrine Milligan and family, Colette Baker and family, McIntosh family, Anne Marie Wong and family, Juliet James and family, Dawn Brodhurst and family, Rashida Russell and family, Janice Sackey and family, Jackie Laster and family, Rebecca Russell and family, Rachael Samuel and family, Electra Joseph and family, Andrews family, Griffith family; as well as other family and friends too numerous to mention.
The viewing will be held at 9 a.m. followed by the funeral service at 10 a.m., Thursday, Aug. 11, at Friedensberg Moravian Church. Interment will be at Kingshill Cemetery.